Tulsa TV Memories Guestbook 191

TTM main | What's new on TTM? | GB Archive




September 23 2005 at 23:42:49
Name: Jim Reid
Email: jimreid56 at aol dot com
Location: The other end of I-45
Comments: Pretty wild day at the station. The breezeway where the sales people usually park is filled with small camper-trailers. A large chunk of the news & engineering dept. from the Fox O&O in Houston is camping there. They are also setting up equipment so that if the KRIV building is hit, they can go on the air from Dallas. I was drafted tonight to TD a large segment of the 6pm news being sent back to Houston. Sounds now like the building will be OK, but we were ready just in case. Haven't touched a switcher in 15 years, but it's like riding a bicycle.
---

September 23 2005 at 22:08:45
Name: Gary Chew
Location: Sacramento
Comments: I'm very happy to see Mike Bruchas' relay of Mike Miller's email from South Breezy Town: Houston, TX. We can certainly all advise Mike and Mary to hang in there and hope and pray they and the rest of their family have a bunch of luck deep in the heart of Tejas.
I remember splitting Corpus Christi in August of 1980 and holing-up in San Antone for a couple of days to get a way from Hurricane Allen. The drive from Corpus to San Antone then, with traffic, was six hours each way. One time's enough for this old Okie who took a Horace Greeley to Cah-lee FOH-nee-yah back in '89.
Oh yes, the humidity is 45% right now in Sacramento with fair skies and 67 degrees. The wind is out of the south at 8 mph.
And to recall a great American novelist: the earth is not moving.
---

September 23 2005 at 18:19:13
Name: Mike Bruchas
Comments: Just in by e-mail from Mike Miller in Houston:
"Looks like we dodged a bullet. Rita appears to be heading more to the east and we should escape damage. Hopefully, we won't have any tornadoes."
---

September 23 2005 at 18:11:27
Name: Mike Bruchas
Location: hurricane-free DC
Comments: That Max Mayfield! The Nat. Hurricane Center Director is an Okie! Mayfield began his forecasting career with the Air Force in 1970 after graduating from the University of Oklahoma with a degree in mathematics. In 1972, Mayfield joined the National Weather Service as a satellite meteorologist in Miami. The Oklahoma native earned his master's degree in meteorology at Florida State University in 1987, and then became a hurricane specialist. Since 1988, Mayfield has written half of the Atlantic and Eastern North Pacific annual hurricane summaries, published in Monthly Weather Review and Weatherwise. BTW - Mayfield has a son in the hurricane's path - somewhere in TX - whom he talks to daily.
We are also hoping the best for TTM contributor Mike Miller and wife - who are having to sit out the storm in Houston. The local schools were supposed to become shelters there - did NOT. When last e-mailed with Mike last night - he was getting all of his emergency gear together.
---

September 22 2005 at 20:56:57
Name: JCIII
Email: joetul at xoc dot ten
Location: Biz-by, OK
Comments: If you liked Rasslin' in the old days......
Check out this month's story in Texas Monthly about the Von Erich family. It will make you smile as well as make you cry.
---

September 22 2005 at 19:18:05
Name: Mike Bruchas
Comments: A familiar face! The new Crest Lemon Ice toothpaste TV spot has former WKY/KTVY/CNN reporter Bella Shaw playing a reporter in it.
---

September 22 2005 at 08:48:58
Name: Dave Harmon
Location: BA
Comments: I seem to remember....or think I remember that in the late 50's Starship and/or Honest John's was a crummy recording studio where the great Leo Feathers tried to teach us garage band cats a few licks.
---

September 22 2005 at 08:16:38
Name: David Bagsby
Email: dcbatsunflower.com
Location: Lawrence KS
Comments: I hope Matt takes a photo of that weird mural that was on the wall of the headshop part of Starship. Don't know if it's still there but it seems like it was an "Alice in Wonderland" type deal. Honest John's and then Starship Records/Sundries was where I went every Friday when I got my allowance. Got all the Yes/ELP/Jethro Tull/Genesis/Gentle Giant/Zappa stuff there. Later I had to split my money between Zap Comix and LPs. Seems like I spent all my money on paraphernalia and then had nothing left for the main ingredient. My brother Steve did a series of ads for Matt that dealt with this dilemma...back in the day of the Tulsa Free Press and Praxis. Pure Freak Brothers. Glad they at least have a new location. Someone please post here when they open. It's worth a trip to Tulsa.
---

September 22 2005 at 03:49:06
Name: Wilhelm Murg
Email: wilhelmurg@yahoo.com
Location: 15th & Delaware
Comments:
Webmaster: Wilhelm wrote an article here prompted by the closing of Starship at its current location this week. He also talked about Honest John's, Oz, underground comix and other counterculture topics.
This new page is now linked from the Tulsa Counterculture of the 70s page and will be illustrated shortly.
Honest John's, Starship and Oz
---

September 21 2005 at 17:46:50
Name: Mike Bruchas
Comments: Missed in all the news - the passing at 82 of CHRIS SCHENKEL - long-time ABC sportscaster. For so many things on ABC in the 60's/70's/80's - he and Jim MacKay were familiar voices. Schenkel was a long time private pilot and flew from his home town of Ft.Wayne, IN all over the U.S. to do coverage. He visited and flew into Tulsa several times in my many years there. I think he came in for several KTUL events.
---

September 21 2005 at 17:12:07
Name: Gary Thompson
Email: Gary@kxoj.com
Location: 55 floor
Comments: The Cool part about KBEZ is that they (except for Delilah) and their sister K-Hits are virtually the only 24/7 live stations in the market.
---

September 21 2005 at 15:07:37
Name: Gary Chew (via email)
Location: Sacramento
Comments: I wasn't a frequent customer at Starship, but I did drop in once in a while. I've always been glad to see the business still there on 11th, reminding me of the 60s and 70s when I'd re-visit Tulsey Town through the years.
But what I remember even more vividly was Mr. Bunyan as a jock on KWGS long before I got to 89.5 with the glint of NPR in my eye. Matt and others there then had what I remember as "Subterrania," a great, cutting-edge hunk of music for broadcast well before the local commercial FMs had the cajones to take it on. You know, "Is it safe yet?"
Glad to see, despite the move, that Matt and his crew will still be in biz when I fall by my old home town again in the future.
---

September 21 2005 at 10:55:51
Name: Webmaster
Comments: It's the end of the line for Starship Records at the old 11th St. location. Here's an article in Urban Tulsa.
Owner (and former KTUL audioman) Matt Bunyan can be seen on the Tulsa Counterculture of the 70s page and in this Mike Bruchas photo.
---

September 21 2005 at 10:12:55
Name: Bryan Crain
Comments: Unfortunately, Big Band Saturday Night has been cancelled (I believe new management is to blame).
I have it on good authority that an as-yet-unnamed Tulsa radio station is in negotiations with Alan to bring the show back to the air, possibly as early as October.
---

September 21 2005 at 09:41:20
Name: Joe
Location: from inside the padded booth
Comments: Does anybody know where KBEZ's BIG BAND SATURDAY NIGHT, with Alan Lambert has gone to? It hasn't been on the past 3 weeks or so. I've been a regular listener for at least 5 years now. No telling how long it has been on the air. Hopefully it will return. If not, Tulsa's stale radiowaves have become even more generic and corporate.
---

September 20 2005 at 20:38:25
Name: Rhonda Durham
Email: durhamsinthewind@centurytel.net
Location: Arkabilly land
Comments: I remember Washington Irving Cove. During 1966 my best friend's mother would take us there every Friday. We did go to the bluff area once, but since the older kids were there we didn't stay. At 16, it might as well had been the beach at the ocean. I wonder what it looks like now.
We also went to the old Skyline View Amusement park that had a swimming lake along with docks that you could swim to, tall diving board and bath house to change in. It had a real sandy beach area and was great. Got many a sun burn there. Does anyone have any photos of the Skyline view Amusement park while it had the rides, etc.? I remember it had a merry-go-round and a concession that had a dance floor.
---

September 19 2005 at 16:10:14
Name: Mike Bruchas
Comments: Pete Abrams is in town this week in DC - working on a Verizon plant. He still was marvelling at being back in Tulsa earler this Summer and going thru the new 23 plant and how so much has changed since he worked many moons ago. And still seeing faces he knew from so long ago there. We had a great meal and good visit - I was hoping to find some jazz club in DC to visit but time was too short. He'll be back here a lot.
---

September 19 2005 at 10:10:23
Name: Lee Woodward
Location: The Vault of the Castle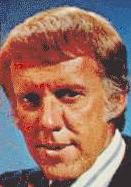 Comments: To John Young; or as a dyslexic would say, Young John: I am hale and hearty and still observing the deterioration of our fair city from the seat of my recumbent.
I also just finished reading the "Coffee House" page on this site. Very interesting. We still dine at "St. Michael's Alley" and remember a few of the places no longer here.
The reason for my sloth is a new "Wide Screen Hi-Def" TV along with a DVR. This leaves no time for anything! As you will discover!
---

September 19 2005 at 09:04:20
Name: Jonsi Smith
Email: fetchitfan@aol.com
Location: Washington, DC
Comments: My mother (Johnsye Smith, who once worked at KOTV) and I are completing a biography on film and stage performer Lincoln Perry (Stepin Fetchit). Tulsa was important in his career and personal life.
It was in Tulsa in late 1926 that Lee and Perry (Mr. Perry and his partner, Ed Lee) were first billed as Step and Fetchit by Fred C. Smith, manager of the Main Street Theater. Smith had seen them perform at the Dreamland Theater. They stopped the show at the Main Street and from there "crossed over" into vaudeville.
While on tour in 1951 Tulsa, where Mr. Perry performed at Clarence Love's club, Father Bradley introduced him to St. Monica's resourceful housekeeper. Mr. Perry returned to Tulsa five months later and married Bernice Sims at St. Monica's.
We would greatly appreciate any recollections, however small, of Stepin Fetchit.
David Kimball, manager of the Williams Cinema in the 1980s, mentioned Stepin Fetchit in connection with the Greenwood Black Film Festival. Here is Mr. Perry's IMDb bio.

Jonsi followed up by email:

My mother, Johnsye Smith, was co-director of that festival, if it's the same one, in the early 80s.
---

September 19 2005 at 02:59:57
Name: John Young
Email: johnk662561atyahoodotcom
Location: On Pine Street With a Flashlight
Comments: Mike...
I THINK the Pines sign is still there, but it HAS been a year or two since I was out that way. I may just have to get the trusty Nikon and take a drive out there to check it out!
Thanks for the adding of my comments to the Outsiders page and thanks for correcting my "speeling errer" on Gene's last name. I had hip replacement surgery about 3 weeks ago and I'm still on pain killers. They play the devil with spelling, punctuation and grammar...but you feel so good you don't care!
Unrelated question...where's Lee Woodward been lately? I have seen any posts from him in quite a while! Hope all is well with the Woodward clan.
---

September 18 2005 at 19:54:09
Name: John Young
Email: johnk662561atyahoodotcom
Location: The Concession Stand at the Admiral Twin
Comments: Mike, I just looked over the "Outsiders" section and was much impressed! Great job!
One of the vid-caps features a picture of the signage from the old "The Pines" restaurant. That restaurant was owned by my uncle, Gene Kernaghan. For whatever the reason, Gene closed (or more likely, sold) The Pines and then opened The Bamboo Lounge, probably the first "Gay Bar" in town.
Gene was quite the character. To say he was "flamboyant" would be like saying, "the sun is kinda warm". He got in a bit of trouble a few years back when one of his employees served an (alledgedly) "obviously drunken patron", who then went out and got himself hurt. Poor Gene was devastated. The family of the patron sued Gene for umpteen dollars and a "Sheriff's Auction" was held to pay off the fine which, if I recall was around 100,000 dollars.
Gene got the last laugh, though. He had a prized, fire engine red Cadillac convertible with a pristine white top. Knowing Gene was going to have to sell it at auction for a mere fraction of its actual worth, one of Gene's friends came to the auction, bought the car for like 1500 bucks and then, after the auction was over, signed the title back over to Gene. Why? Because Gene would give anyone the shirt off his back. He was just that kind of guy. He may have been "down", but he was never "out"...especially of friends.
Gene's passed on now, but that Pines sign and the Bamboo building are still there.
Thanks, John, added your comments to the page.

Wilhelm Murg mentioned the Bamboo Lounge in his Guestbook 178 comments about Martin Denny. With Denny's "Quiet Village" on the jukebox as Wilhelm reported, the Lounge conceivably might lay claim to being the first Tulsa Tiki bar. Mr. Kernaghan owned it since 1959, according to a 1992 Tulsa Tribune story about the lawsuit.

Is that "Pines" sign still there? I haven't noticed it in a long time.
---

September 18 2005 at 11:37:02
Name: Webmaster
Comments: Today is Gailard Sartain's birthday. Happy birthday to Dr. Mazeppa!
We paid a visit to the Admiral Twin last night. Double feature: "Just Like Heaven" and "Red Eye". Four thumbs up. An open van at the drive-in is just the place to be on a Saturday night in Tulsa, with fall weather beginning to insinuate itself.
---

September 17 2005 at 11:43:37
Name: si hawk
Email: siborg54@sbcglobal.net
Location: T-Town
Comments: KRVT, 1270 AM is licensed to Claremore. Its previous incarnation was KTRT (Talk Radio Tulsa). For a while the studios were located at 21st and Garnett but reverted back to the transmitter site in Claremore later on. While operating as KTRT it boasted such talents as Neil Thruston's "Talk of Tulsa" and Dianna Proffitt doing mornings. Jeff Brucceleri, who had been a producer at KRMG, also did a late morning talk show there. Jeff now does traffic reports for a multi-station operation in Tulsa.
Neil had previously done the evening talk show at KRMG and Dianna had done air traffic reports at KAKC back in the '70s. Last I heard Neil was working for the Health Department and Dianna was working for KMOX in St. Louis (I believe).
I believe the transmitter site was included in the Weird Al movie "UHF".
Actually, KGTO 1050 (formerly KFMJ) still transmits from the site used in "UHF".
---

September 16 2005 at 13:31:53
Name: P. Casey Morgan
Email: p-casey-morgan@utulsa.edu
Location: KWGS-KWTU
Comments: A bit of update on Sam Jones: his show airs on KRVT, 1270 AM. Not a Claremore station so far as I can see, but what do I know?
From the station's website: "Every Friday at noon and again on Saturday at 7 a.m., you'll hear Sam Jones, Sonny Gray and the area's best musicians on the Ole Time Radio Ranch. Great music, progressive talk and Bernard, the French Cowboy."
Sam tapes live and welcomes an audience. Unless something has changed in the last month, he tapes in the courtyard of the Embassy Suites Hotel, every Monday, 5:30 to 6:30 p.m. The show is very similar to his TV show, with the addition of some fictional characters.
Pianist Sonny Gray ran the 1960s Tulsa jazz club/coffee house, The Rubiot.

From south Tulsa, I can just pick up KRVT (it's easier in the car). But KRVT is putting up a new antenna array, so the signal will improve soon.
---

September 15 2005 at 18:36:08
Name: Erick
Email: ericktul@yahoo.com
Location: Tulsa
Comments: I know Sam Jones has a radio show which airs weekly on an AM station Claremore, which I can't pick up. I think it differs dramatically from his previous TV incarnations.
I would love to see him back on TV.
---

September 14 2005 at 11:52:30
Name: Gary Thompson
Email: Gary@kxoj.com
Location: 55th Floor...Cityplex
Comments: Every once in awhile I hop on and try to figure out if anyone knows if Sam Jones is any closer to getting another TV show...
Anyone?
---

September 13 2005 at 16:39:38
Name: Steve Bagsby
Location: Passed out by Cardo's Cadillac
Comments: It was rough hearing about Gatemouth Brown passing on. My brother and I wore out a tape of him we got off "Austin City Limits". He had all kinds of neat tricks in his bag (guitar and fiddle licks). Went to Sound Warehouse after that show and bought one of his records. I wore that record out along with a turntable in the process. One night I was driving home from work at Boston Ave. Market, and I pulled into the Git-N-Go next to Cardo's on 15th st. Well, there was Gatemouth getting supplies for the ride home. He was a nice guy and will be missed.
---

September 13 2005 at 14:16:34
Name: Erick
Email: ericktul@yahoo.com
Location: Tulsa
Comments: Just noticed this article on CNN.com about the impending special feature DVD release of "The Outsiders".
A preview of stills from the new DVD can be seen on this site's "Outsiders" pages. I'll be adding to them in the next week.
---

September 13 2005 at 07:34:59
Name: Jim Ruddle
Email: jruddle@earthlink.net
Location: Rye, NY
Comments: Regarding death of Clarence "Gatemouth" Brown:
In the fall or winter of 1950-51, while I was working at KAKC, in the subterranean splendor of the old Coliseum, I was treated to my introduction to the estimable Mr. Brown.
I don't recall who brought him to the station for an interview. While we were fairly loose in our music selections, particularly at night, the station wasn't noted as an R&B hotspot. We did receive promo copies of every R&B record, all on shellac 78's, and they were dutifully stuck in record bins, although virtually none were ever played.
I used to edge some of this stuff onto the air, admittedly choosing only the least raucous of the genre--there was real screaming on some of them--and put people like the Ravens, The Ray-0-Vacs, and Lonnie Johnson ("Tomorrow Night") into the delicate ears of Tulsa listeners, and there was a small-sized hit by a lady who sang that "He had a fine brown frame." You could get by with most blues, as long as it had a melody, such as "Walkin' Blues," however, a lot of the so-called "real" blues was too uninspired for any but the the most dedicated, or tone-deaf. Lonnie Johnson, who liked to make jokes about himself, once said that he wrote "248 blues songs in one year; and they all had the same tune."
I was sitting at the console, about six in the evening, a time when we had several programs--Creager with sports, Ken Reed with news, Lewis Meyer might have been in the mix, I don't recall, and there was probably an interview with one of Sam Avey's wrestlers somewhere along the line. Suddenly, through the studio window, I saw an apparition of indescribable brilliance. It was Clarence "Gatemouth" Brown, his own self, wearing a bright, orange suit. I mean bright, and I mean orange. I had never encountered threads like that and I was blown away.
Even though I and a few friends made regular visits to Love's Lounge, and occasional trips out to the Big Ten Ballroom (if somebody like Armstrong was appearing) we were not really keyed in to the usually invisible world of the music that was played on the north side. And here was Gatemouth, telling us all about his Big Ten show and inviting us to attend. Lord knows how many of his fans would have been listening to KAKC at that time of day. Not many, I'd guess.
People have fixed certain events in music history as watershed moments, and say the modern revolution began with Bill Haley, in 1954, or some such arbitrary date, but for me, I knew when I met Gatemouth in the orange suit that a new world was beginning.
---

September 12 2005 at 18:58:28
Name: Susan Olzawski Barrett
Email: Susan41254@AOL.com
Location: Tulsa, Oklahoma
Comments: Speaking of old times - do you know anyone who has pictures from the original STREAKER NIGHT AT OSU? We were there and saw flashbulbs going off.........but have never seen any pictures surface. Anyone know of any?
---

September 12 2005 at 18:35:49
Name: Mike Bruchas
Comments: FROM Stuart Odell via e-mail...
"I was lucky enough to attend the session at Tulsa Studios where Gatemouth, Roy Clark and others recorded the Bob Wills Tribute album in the early 80s. This is referred to in the TTM chronicles, and somewhere, I have a package that Bob Losier did with an interview of (Steve) Ripley..."
---

September 12 2005 at 18:06:55
Name: Mike Bruchas
Comments: I never saw Gatemouth at Cain's - and I regret that now. I was living in OKC later and heard him on NPR or saw him on OETA - I was won over. When I worked at Starship Records - I became addicted and had almost all of his major releases on cassette. He went thru a big band period with I believe his son for a while - swing band stuff. I remember taking a road trip from OKC with Tommy Roberts in the 80's to see Dale Phariss and Mark Daugherty (Rex's bro) in Anadarko at Western Farmers Coop. Think I played all on the way down.
Fast forward to DC - I have seen Gatemouth here live 3 times. At The Barns of Wolftrap here - he was great with trios and always worked the crowds beforehand and at intermission. BTW - he smoked his pipe all the time - chuckled when smokin' at non-smoking venues! A true musical star.
---

September 12 2005 at 17:26:41
Name: Gary Thompson
Email: Gary@KXOJ.com
Location: 55th floor playin' the hits.
Comments: Mr. Dallas Attorney man said " Growing up, I remember riding the White Lightnin' and Phantasmagoria at Bell's. The honking bus horn in Phantasmagoria used to scare the hell out of me."
I know exactly what you mean!!! I took my 3 year old son on the phantasmagoria for his first time the other day.
Did I mention 3 year olds have bladder control problems when they're scared?
---

September 12 2005 at 17:04:17
Name: David Bagsby
Email: dcbatsunflower.com
Location: Lawrence KS
Comments: First saw Gatemouth Brown on Austin City Limits. Recorded the audio to a portable cassette and learned stuff like his chicken picking technique. Check the song 'Chicken Shift' for this style. Gatemouth was a big influence on Zappa's guitar playing.
---

September 12 2005 at 16:32:36
Name: Lowell Burch
Email: ten.xoc@3hcrubl
Location: The Post Office
Comments: Grammy Award Winner Clarence "Gatemouth" Brown passed away after fleeing his home in Slidell to escape Katrina. He was one of the top pickers and fiddlers of the past fifty years. Gatemouth recorded an album here in Tulsa with Roy Clark in 1979 (Jim Halsey produced, Steve Ripley engineered, and Jerry Burch, my bro, was the photog). During the sessions, he dropped by my folks' house one evening and played the piano for a bit. Besides being versatile and talented, he was just a really nice guy.
---

September 11 2005 at 22:05:00
Name: J.R. Potts
Email: JRDallas75@msn.com
Location: Dallas, Texas
Comments: This site is really addictive. I'm a 30-year-old attorney in Dallas, who grew up in Tulsa. I just found your site and am completely transfixed. I remember watching Uncle Zeb and the Casper and Popeye cartoons in the afternoon at my grandfather's manufacturing company. This would have been the late 70s. I remember that "General Hospital" came on right after that, and it was time for my nap.
My Dad taught at Will Rogers High School from 1977 to 1994. He retired and is teaching at Spartan. He still runs into a lot of his old students, who remember him.
Growing up, I remember riding the White Lightnin' and Phantasmagoria at Bell's. The honking bus horn in Phantasmagoria used to scare the hell out of me. We always followed it up with a trip down the Big Slide, next door.
I fondly remember "8's The Place." I remember the Zingo had the logo on it. I also remember Clayton Vaughn's "Friday Tie", the yellow one with the Navy Birds.
Does anyone remember KGCT 41 "Knitting God's Children Together?" I was interviewed by Rich Rehberg and Nancy Chapman (former Miss Oklahoma) back in the early 80s. As I remember, the Obergs were in charge of the network. I'd love to get a copy of that old interview.
If anyone has any info, please let me know.
---

September 10 2005 at 10:12:27
Name: Gary Thompson
Email: gary@kxoj.com
Location: Watching my kids eat Cap'n Crunch in Jenks
Comments: Wow...
Yesterday was phenomenal. Cox, Journal, Renda, Clear Channel, Perry, Shamrock, Adonai other local Tulsa radio groups gathered all together at LaFortune park yesterday (Friday the 9th) from 6am to 6pm. Channels 6 and 8 were there as well.
It was "Broadcast Unity Day" for the Hurricane Katrina relief fund. By the end of the day over $131,000 were rasied for hurricane relief. Go Tulsa!!!!!!!!!!
OKC did the same thing last week. They raised about 30,000. Tulsa had that before lunch. =) What a city. What a great people we have here.
---

September 09 2005 at 08:41:16
Name: Donna
Location: Grand Lake, Oklahoma
Comments: To LYNNE:
The ice cream store at 15th & Harvard was known to us kids as "Big Dairy". But it was actually Glencliff Dairy.
Thanks, Donna. I passed your info on to Lynne by email this morning.
---

September 07 2005 at 16:20:50
Name: Dave
Location: fit to print
Comments: Today's New York Times has an interview with S.E. Hinton, complete with a photo of her posing at the Admiral Twin. It requires registration, but it's free.
---

September 06 2005 at 16:14:29
Name: Mike Bruchas
Comments: Just saw that BOB DENVER of Gilligan's Island fame has died at age 70 in Chapel Hill, NC. Don't forget him as Maynard G. Krebs either!
By all accounts, he was a good guy off-screen, too. A sad loss.

Did Gilligan have a first name? See Snopes.com.
---

September 06 2005 at 11:07:09
Name: P. Casey Morgan
Email: p-casey-morgan@utulsa.edu
Location: Public Radio Tulsa, KWGS-KWTU
Comments: Rob - yes, I have pictures from last week's Radio Icons but my email is being persnickety this morning. Will let me receive but not send. This version of "speak only when you're spoken to and maybe not then" prevents me from emailing pix. Hope to get this fixed later today.
One thing you will not see in the pictures is the great Scooter B, who injured his knee a week or so prior to the event and, heartbroken, had to miss the evening. We had enough notice to have him pre-record his remarks, which he produced with a music bed (naturally) ("what a long strange trip it's been...." naturally) and which were well received by the crowd.
---

September 05 2005 at 23:30:04
Name: Lynne
Comments: Can you tell me the name of the ice cream store on 15th and Harvard in the 50s and 60s? Big Al's is located there now.
---

September 05 2005 at 10:56:24
Name: RWW
Comments: Anyone got Tulsa Radio Icon photos from last week to show us?
---

September 05 2005 at 08:19:52
Name: Gordon Holland
Email: g-holland@charter.net
Location: Afton, Oklahoma
Comments: I am trying to locate WATSON JELKS the former KRMG morning DJ. Can anyone please help? I know hid did a stint in Las Vegas, and then Springfield, MO, after leaving Tulsa....but then he disappeared. Thanks.
---

September 01 2005 at 20:43:19
Name: Julie Krause
Email: julie.krause@sbcglobal.net
Location: Texas
Comments: My mother was one of KVOO radio's Wood Sisters in the 1930's. I recently found the words to their theme song lyrics, some KVOO employee bulletins of the time and what look to be publicity pictures of several musicians, including Tubby Young. The last bulletin I have is from April, 1941. Mom always had fond memories of KVOO.
Julie, if you can scan some of your items, I would be glad to put them on the site.
---

September 01 2005 at 05:22:32
Name: Webmaster
Comments: Bob De Haven, an announcer at KVOO-AM, corresponded in 1938 with L. Ron Hubbard in his pulp-writing, pre-Scientology days. Hubbard's writing philosophy was presented on KVOO, March 10, 1938.
His first science fiction story appeared soon after in the July 1938 Astounding Science-Fiction magazine.
Hubbard was born in Nebraska, but moved with his parents to Durant, Oklahoma at 3 weeks of age. He lived there from 1911-1913 .
---

August 31 2005 at 10:44:50
Name: Rich Lohman
Location: The Home Of The Ice Oilers
Comments: Just wanted to give a heads up about the arena dedication today. John Erling was the emcee.
Found out about the lighting towers from the old Oiler Park are now the stewards towers at the horse racing track. I had mentioned them in an earlier post and it had got on the baseball page.
---

August 30 2005 at 23:47:49
Name: Rick Brashear
Location: Tulsa
Comments: To Jennifer: I graduated with Johnny French in 1972. We had a student viewing in the auditorium of who would be the band at the prom. One band did a couple of songs from the band YES and they were right on the mark. Very good! Then, Johnny opened next sitting behind the school grand piano. We were convinced that Johnny's band was really Leon Russell because we had never heard him before. He was in full attire, beard, top hat and all. They got the gig.
Now, as for one of my times at the cove: Me and a friend and two girls were skinny dipping one night. Nevermind that turtles and snakes could have taken their toll on us, we had a bigger surprise coming our way. So, we're out there in the buff, hoping to enjoy the forbidden fruits, and suddenly we're hit with what looked like a nuke! Actually, it was a state trooper's jack light. The guy had been sitting quietly in the parking area just waiting for the right moment to mess with us. Anyway, he made us get out of our private spot, walk back to the car (all the while we're putting on our clothes) and then the he starts looking for BEER! He made us pour out two quarts. What a bummer of an evening. However, it's a good thing he didn't check between the back seat for herbs. ;)
---

August 30 2005 at 11:01:49
Name: Patrick Bryant
Email: patdotbryantatgmaildotcom
Location: Entertainment Capital of the World
Comments: Butch McCain is doing TV weather in Grand Junction, Colorado.

Here's a link.

I think Ben is in Los Angeles.
---

August 29 2005 at 20:54:19
Name: Lowell Burch
Email: ten.xoc@3hcrubl
Location: The Eye of the Katrina
Comments: I forgot to take off my senior key when I went into the cove. While wrestling in the water, one of my buddies accidently jerked it off my neck. It probably is still laying there at the bottom of Keystone.
I have often wondered what happened to the very talented Bones Brother Twins from Circus. We used to play a little jazz together back in the old TJC days.
---

August 29 2005 at 18:37:06
Name: Jennifer
Location: Dodging hurricanes on the west coast of Florida (whew!)
Comments: I definitely went to the cove a few times, most memorably with the gifted and much missed Johnny French, who was still playing with Circus at the time. Also, I was watching the Roger Corman classic(??) B-movie "Humanoids from the Deep" - I think was the name of it, and who should be in the credits but Ben and Butch McCain, remembered from my many years in Norman watching OKC TV. Gotta know - where are they now?
---

August 29 2005 at 00:34:12
Name: Rick Brashear
Location: Tulsa
Comments: OK, put on your "wayback-machine hat". How many went to Washington Irving Cove at Lake Keystone for summer activities (60s-70s), legal and otherwise? Let's hear some tales.
---

August 27 2005 at 17:23:30
Name: Webmaster
Comments: Archived Guestbook 190.
I had just added a reminder about local comedy show "Red Dirt Roundup", showing Fridays at 11 pm on Cox 71.
Synthesizer inventor Bob Moog passed away, and former KMOD jock Brian Wilson showed us a picture of himself with Mr. Moog. Brian also gave a link to a photo gallery of Charlie West, former KMOD program director, who passed away in October.
Count Gregore, long-time horror host in OKC, is now featured on an Enid, OK program, and will soon have his own web site. Several more OKC-related links were noted.
Frank Gutch's in-depth story of early 70s Tulsa band, "Cargoe" is available online at Pop Culture Press. It's a fascinating tale; KAKC jocks Robert W. Walker and Jim Peters were important players.
That's not all the good stuff in Guestbook 190.
---
Back to Tulsa TV Memories main page