In association with the

Tulsa TV Memories presents:

The Sheridan Drive-In Theatre
Opening night ad, historical data,
and most pictures provided by
Wesley Horton, AIDA curator


The Tulsa Tribune, Apr 20, 1951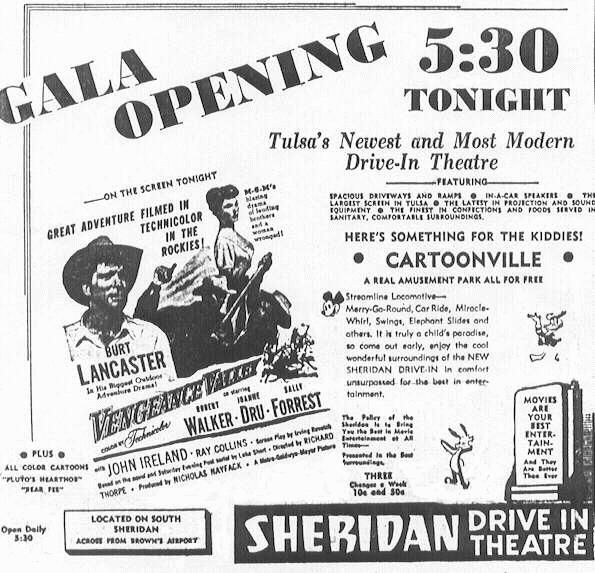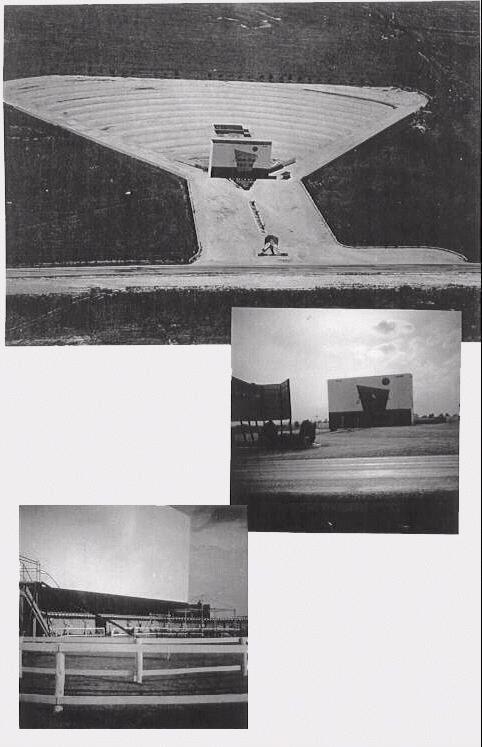 As noted at the bottom of the ad above, the Sheridan Drive-In at 4500 S. Sheridan was located across the street from Brown Airport (NE corner of 51st and Sheridan). There is no trace of either today.

Here is a link to info about Brown Airport, aka Mayo aka Commercial (1st location). The 1955 inset map notes an "Open-air theater" used by pilots to find the airport.

Crown Auto World is on the former site of the Sheridan Drive-In.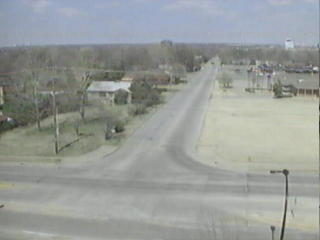 Side note: Tulsa Commercial Airport, 2nd location, later became the site of the Holliday Hills addition on the NW corner of 61st and Yale. When Holliday Hills was built in the mid-1950s, the north-south runway strip was integrated into the street layout. It is now a stretch of Urbana Ave.-- wider than the average street. The old restaurant/office is a private home today.The former Holliday Hills shopping center, on the right in this photo, is now KingsPointe Village. Photo from Jack Frank's "Stuff That's Gone" video.