(from Guestbook 213) Margaret Janeese Brixey Flanagan said:

When I was 9 years old, in 1963, I began singing on the live TV show on Channel 8. At that time, Billy Parker was the emcee. Al Clauser was the producer. Wayne Johnson was a cameraman. Wayne was also Tuffy the Tiger on the Mr. Zing and Tuffy show.

At that time the show was called Longhorn Round-Up. It became the Longhorn Wingding and later, Longhorn Barndance. I sang on the show for several years. We had as emcees, Billy Parker, Ike Horn, Jack Beasley and a young guy that dressed up like an Uncle Zeb-type character, and I cannot remember his name (probably Boyce Lancaster as Grandpa Zeb...webmaster).

But I DO have hours of audio of the show, and a video clip made in '63. It shows me singing "Mountain Dew". Billy Parker can be seen in the video and Speedy West was on the steel guitar, so you can see him. I sang under the name Margaret Brixey.

Leon McAuliffe was on the show for a guest spot shortly after I started singing on the show, and he hired me to sing with his band which I did until I was 17. He flew me in his private plane to shows and we also went Caravan-style. I sang at the Cimarron Ballroom on Saturday nights as well.



Getting aboard Leon McAuliffe's private plane to go to an appearance
Margaret Brixey at the Cimarron Ballroom in the Akdar Building at 4th and Denver for a weekend dance
On stage at age 10 with Leon McAuliffe at the Cimarron
Leon McAuliffe at the Cimarron Ballroom much earlier, circa 1950. Photo taken by Jim Ransom before he became the webmaster's dad.
Interior of the Cimarron Ballroom in earlier days. Courtesy of the Beryl Ford Collection/Rotary Club of Tulsa

Ernest Tubb caught the show on a Saturday afternoon when he was in town to play Cain's Ballroom in 1964. He had Cal Smith, who was his front man at the time, to call Channel 8 and get my phone number. He called and asked me to be at Cain's that night to sing with his band. I did and ended working for E.T. for the next 7 years.
Playing the Cain's Ballroom with Ernest Tubb at age 10, 1963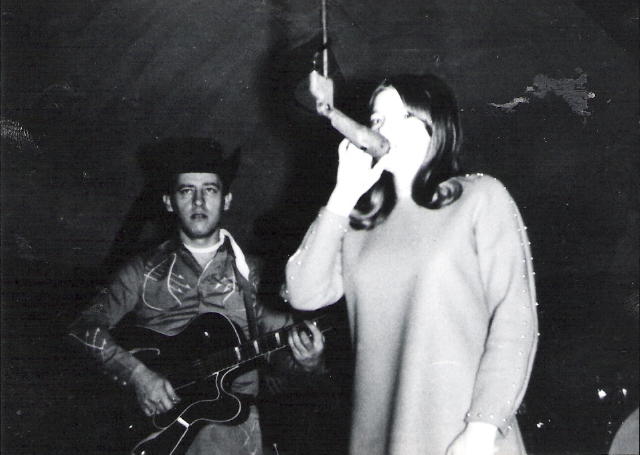 At the Cain's with E.T.'s frontman, Cal Smith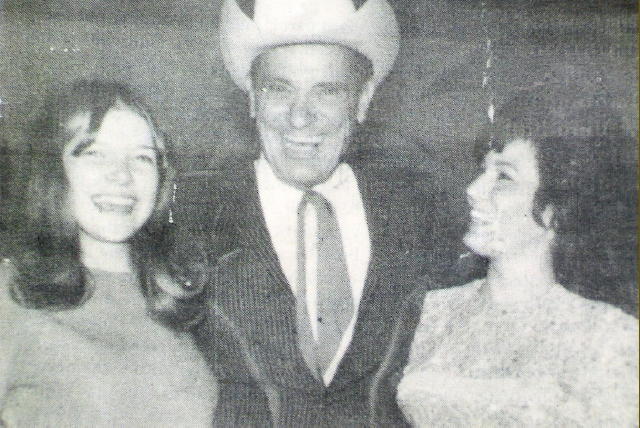 Margaret Brixey at age 13 with Ernest Tubb and Loretta Lynn at the Cain's

When I was 16, E.T. got me a contract with Decca Records in Nashville. Owen Bradley produced my session. You can find me on Bill Anderson's website if you google Margaret Brixey/"Before Charlie Gets Home", which was written by Bill. (buy it for £3 at this site in the U.K....webmaster)
I quit singing when I was 17, because I wanted to get married and have kids.
I started singing again a year ago when my marriage was over and my kids were all gone but one.
Rusti Love is my sweet little boss lady at the Casino where I sing now and then under the name Janeese Flanagan, which is my middle and married name.
As I read this website, I know the answers to many of the questions that people ask. Roy Ferguson played guitar and sang with the band. Candy Noe was a regular. Bobby Wooten did guest appearances on the show and went to work for Johnny Cash after Luther Perkins (his lead guitar player's) death, and was Johnny's lead player till the end. Hank Killian was a Johnny Cash impersonator when he was a kid and did the show a lot. MANY people sang "Kansas City" on the show, including myself and Candy Noe, but I do not remember Hank Killian ever doing it.
Janeese: "Crystal Gayle and I both recorded for Decca Records in Nashville at the same time and met at the Convention when I was 16. We wrote to each other for years following that time. This pic was taken backstage at the Brady when we were visiting. Her husband, Bill Gatzimos, is in the pic." (Crystal Gayle is Loretta Lynn's sister)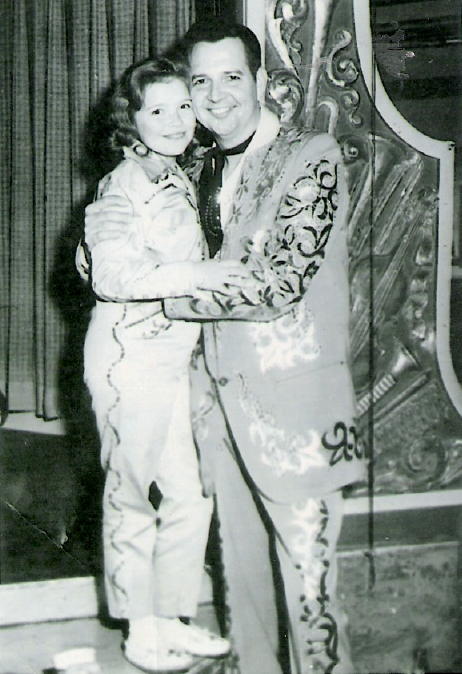 Janeese: "I worked with Hank Thompson at the Cimarron when I was 11 years old, a few times."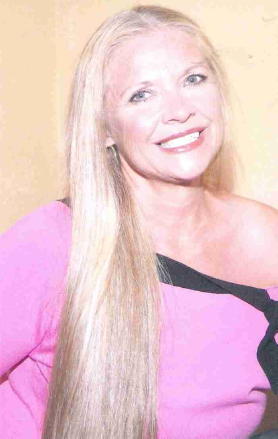 Margaret Janeese Brixey Flanagan today