Tulsa TV Memories GroupBlog 279

TTM main | What's new on TTM? | GB Archive




January 15 2009 at 21:11:48
Name: Robert Keil
Topic: OETA Stateline
Email: keilrj_ok at yahoo.com
Comments: I watched the OETA Stateline documentary on Television Pioneers last Thursday (1/8) -- during OU game breaks of course. It was interesting to see all the history of how all the stations in Oklahoma came about.

---

January 15 2009 at 20:15:47
Name: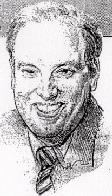 John Hillis
Topic: Cincy Chili
Comments: On not-often-enough occasion, business takes me to Cincinnati, and a bowl of Skyline is usually part of the agenda. It's just different from southwestern red. I'm a disciple of both, Call me ecumenical.

Broo on Sirius! Another reason to love that thing, particularly when terrestrial radio smells soooo bad. I was late to getting it, but wouldn't give it up now.

But back to chili--one of my best nights this last summer was when my son scarfed a couple of tix from his work to the Washington Nationals in the new DC ballyard. Seats second row, a little past third base, and mere steps from Ben's Chili Bowl stand. Great seats, great food, cold beer, a cool mid-June evening, lousy team. Not braggin' or nothin', but sometimes life can be pretty good. Even if it does mean admitting the kid is old enough and then some to buy a cold one.

---

January 15 2009 at 19:30:30
Name: Mary, Wilmington, DE
Topic: Thanks, Lee Woodward
Email: Mec1118atAOLdotcom
Comments: I received a great email from Bob McRoberts today. Thanks for your help in locating him.

---

January 15 2009 at 11:54:00
Name: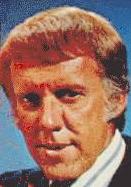 Lee Woodward
Topic: Bob and Broo
Comments: I was alerted to "Mary's" earlier post concerning pianist Bob McRoberts' whereabouts, and this in turn made me feel ashamed that I had not been in touch with him in almost a decade. So, I looked in my phone log and wondered if he would still answer at the number in Oklahoma City. I rang the number and...he answered. We had a delightful chat until the battery on his phone started going out.

Years ago, I went by the club he was playing and sang one more time with him. He's still playing there, 16 years now, at "The Sportsman's Country Club," 39th at Portland, Oklahoma City. He plays three nights a week. Macular degeneration has rendered him "legally" blind, but he has enough vision that with magnifiers, he still keeps up. He mentioned playing and recording in Nashville at his friend John? Loudermilk's studio with some of the best people in the business and is gearing up to get on the web with his own things.

When I sang and recorded with Bob, he was playing at the old Harvard club on South Harvard (now Staples) and then he moved to The Celebrity Club.

Many a night after the Ten O'clock News was over, we entertained anywhere from two to twenty late-night fans. Bob also provided the music for specials I did with Lionel, most notable I guess would be a Valentine's show, "The King of Hearts," featuring the wonderful Jane Sneed.

Bob had a legion of fans in Tulsa and still comes over on occasion to Sand Springs, where his mother-in-law resides. He sends best wishes to all and perhaps will post here as he is very familiar with this site.

Now to Mr. Broo-ski. I'm not getting into the Chili thing because I have memories of Phil's Diner Grill, just up the alley from KOTV. Now there was a Chili with "legs" Literally! I will put in a "Chili vote" for a new franchise in town called "McAlister's." Mucho Grande!

Jim Ruddle's comments about Phil's Grill (315 S Elgin) in GB 27


Click to see full size. Courtesy of the Beryl Ford Collection/Rotary Club of Tulsa

I am also still awaiting the arrival of your plane which you promised would be bringing you and your wife for dinner in T-Town.

Well?

OH WAIT!! A neighbor is making his way through the snow, fighting the wind. I hope he's bringing news that the electricity is going to be restored, or perhaps a thermos of hot coffee to help warm us up. Hold on while I go to the door.......................................................

He just wanted to tell me that Sam Bradford is staying on.
WHO-WAAAA !!!!

---

January 15 2009 at 00:11:59
Name: JW
Topic: Chili Mix
Comments: The best starter mix for chili in my opinion is Claremore's own Hammett House chili mix.

You can still buy it in a one pound container at the restaurant (at least you could the last time I was there a year ago or so) or some local Tulsa groceries carry the one mix package.



---

January 14 2009 at 23:59:04
Name: Pizzabob
Topic: Chili
Email: mtm47@msn.com
Comments: WhatsCookingAmerica.net/Beef/CincinnatiChili.htm

---

January 14 2009 at 18:29:22
Name: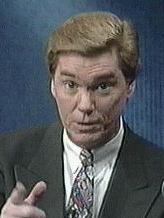 Ken Broo
Topic: Skyline Chili
Email: ken at KenBroo.com
Comments: We're led to believe here in the 'nati that anyone who doesn't like our style of chili must subscribe to the teachings of Stalin. Is it watery? Maybe. Does it offer a tinge of chocolate? Mayhaps. But dammit, it's our chili. Now, having said that...I loved the Coney Islander in Tulsa and Ike's in DC. On a frigid night, which apparently we're about to get in the next few, nothing fills you up or warms you out like a 3 way from Skyline. It goes in hot, it comes out hot.

Incidentally, for yet another evening, we were promised snow and none appeared. I never remembered Lord Woodward 'missing' on a forecast. Too many gadgets today, too many kids working them. There, the crusty old man has spoken again.

BTW, they've turned me loose on Sirius-XM. I'm on Sundays from 9am-Noon on channel 173. Marconi now spinning hin his grave like a Texas tornado.

---

January 14 2009 at 13:41:15
Name: roy lee
Topic: Chili
Email: royleeshouseatgeemail.com
Comments: I'll gladly share my "secret" ingredient. A very small amount of horseradish. Gives a weird kick that no one can quite figure out. No beans. No crackers.

---

January 14 2009 at 13:03:16
Name: Jeff H
Topic: Chili...Let the debate begin!
Email: My kingdom for a sack full of coneys
Comments: I have never tried the "Cincinnati brand chili", but I have seen it talked about on the Food Network. It seemed very thin and watery, somewhat like hot dog sauce. Not that there's anything wrong with that (for coneys), but when it comes to real chili, I like mine thick and meaty.

Unlike Mr. Ruddle, I will share my recipe with the TTM masses...

Here we go. Start with a "Wick Fowler's 2-Alarm kit".
The kit comes with all the spices premeasured.
You will need 2 lbs. of ground beef.

I follow the directions on the package except,
I add 2 cans of Kidney beans and 2 cans of diced toms with the green chilis, don't forget the diced small onion and DO NOT add water or the pack of Masa, the liquid from the beans and toms is enough.

Cook over low-low heat for 30 minutes to an hour (longer the better), stirring every 10 to 15 minutes and you will have a fantastic traditional chili thats great in a bowl, as three-way or serve over openface charburgers topped with shredded cheese and diced onions. Lightly toast the bun use the bottom for your base and the top as bread.

Great sides are baked beans and crinkle-cut chips and don't forget the dill pickle spear. "St. Michael's Alley" served this as the "Charcoal Chili Cheese" in the sixties.

I understand Chili is a very personal dish, however if you like a traditional tomato and bean chili with a little kick, I think you will like "Wick's 2-Alarm" with the additions I've added.

See you all next week when we explore a thousand and one ways to prepare SPAM.

---

January 14 2009 at 08:56:15
Name: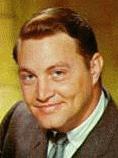 Jim Ruddle
Topic: A Bowl of Red
Comments: There is no kind way to say this: Cincinnati Chili is to chili as a Pekingese is to a police dog.

I realize that Chiliheads never agree. I've been to chili contests where every imaginable concoction was presented for judgement, where chopped bell peppers lurked in the nether levels, where bits of celery could be discerned among the rest of the vegetable offscourings, where such additives as cinnamon, curry powder, oregano, or god save us, thyme could be found. Some, whom I believe were later executed, put SUGAR in their mixture.

I will not reveal my own recipe, however, on my demise, when my effects are auctioned in front of the court house, among them may be discovered the secret art and ingredients of a real pot of chili. No reek of Cincinnati will adhere.

---

January 14 2009 at 07:12:41
Name: Mary
Topic: Musician Bob McRoberts
Email: Mec1118ATAOLDOTCOM
Comments: Years ago, I was reading this site and saw Lee Woodward had mentioned former Tulsa musician Bob McRoberts, and I left a comment of my own. (in GB 193)

I've received email from another musician who used to play with Bob in Nashville in the 1970s and '80s, inquiring if I know Bob's current whereabouts. He evidently found my post on Google.

I was a child when my parents were friendly with Bob and his wife and would listen to Bob play at various clubs in Tulsa, but am wondering if Mr. Woodward has any current information about Bob that I could pass along. Thanks.

---

January 13 2009 at 12:50:30
Name: Mike Bruchas
Topic: "Grease"
Comments: Was listening to WBBM radio here yesterday, I did not know that the original play was based on life at a high school in Chicago and according to a producer, much darker. When it went to Broadway, it was "lightened up".

The Thunderbirds gang in real life were The Burger Boys.

---

January 13 2009 at 11:41:09
Name: Webmaster
Topic: Mock Coney Island Coneys
Comments:

We've tried Scott Linder's Mock Coney Island Coney recipe with the Cincinnati Chili mix twice now, and boy, are they good. Very close to the Coney Island/Coney I-lander taste.

The Cincinnati Chili mix has a hint of cinnamon, oddly enough, but it really makes the coney. Gaye thinks it tastes best when you let the cooked chili sit covered overnight in the refrigerator. I concur.

It's very important to get the onions finely minced, which is easiest to do with a food processor. Be sure to dust with ground red cayenne pepper if you like it. We had good results with Oscar Meyer bun-length beef dogs. The thinner dogs are more authentic than the jumbo size.

Other Tulsa-related recipes on The Woman's Page.
---

January 12 2009 at 18:27:14
Name: Ron Kleim
Topic: 60s Teen Dance Shows
Email: ronkleim@att.net
Comments: Looking for any sixties teen dance shows:
Local sixties teen band home movies.
"Battle of the Bands" footage.

Please, if you have anything, contact me!

---

January 11 2009 at 15:00:03
Name: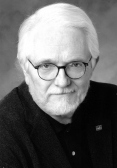 Gary Chew
Topic: The Golden Globuals
Email: Arnoldzberg, CA
Comments: NBC has the Golden Globes bash this evening. Some of the sleeper nominations in the various feature film categories include a couple of reviews I've posted over the past year at this Site for More Eyes: "In Bruges," "Vicki Christina Barcelona" (and Javier Bardem's nomination for his role in it) and the new HBO vampire series, "True Blood."

Herewith, Maestro Ransom has been good enough to link these reviews, should that any of y'all might want to refresh yourselves before this evening's telecast on the Peacock Net. Channel 2 in Green Country; Channel 3 in the Cartwright's Big Valley.

Delmo---Out West

---

January 09 2009 at 07:52:50
Name: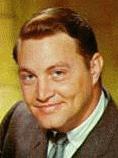 Jim Ruddle
Topic: Parthenia
Comments: You guys are good! I now know that Washington's geniuses should just turn all questions over to the Tulsa TV site should they hit a wall. And they will.

Thanks for the answer.
---

January 08 2009 at 22:38:05
Name: Mike Bruchas
Topic: Zuider Zee
Comments: For reasons unknown a few days ago, the "Zuider Zee food is really seafood" radio jingle became unearthed in my gray cells.

I kept thinking it was from OKC radio, but I find now it was from Tulsa so very long ago.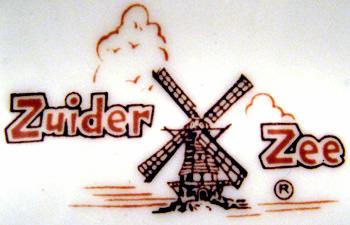 ---

January 08 2009 at 16:41:30
Name: John K. Young
Topic: Parthenia Lake
Email: johnk662561atyahoodotcom
Comments: Jim...

Could the Parthenia Lake you remember be what is now known as "Camp Loughridge"? The website says that it has structures (under renovation) that date back to 1919. The address is in West Tulsa at 4900 W. 71st St.

The website is CampLoughridge.org/history.htm.

My dad, Cecil Young, grew up in Redfork during The Depression and I seem to recall him talking about taking dates to Parthenia Lake for a little nightcap under the stars.



That's it. The west entrance is at Lake 1. You can check out the satellite view on Google Maps.

Related: Skyline Park in Jenks (here is the Google view).
---

January 08 2009 at 08:57:44
Name: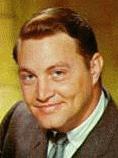 Jim Ruddle
Topic: Rambling / Parthenia Lake
Comments: Browsing on the net, I came across a listing of Oklahoma lakes near Tulsa and saw that Swan Lake was among them. Just like Keystone.

The accompanying information says that it's a good place to camp. Oh? I thought there must be some mistake, however, the map that went with the text showed, sure enough, the same Swan Lake I always remembered. I don't know whether those home owners who dwell in that exclusive little enclave offer RV hookups.

Back in the days when the country was in a severe economic downturn, now known as The Great Depression, but just The Depression, then, there was a popular recreation spot out west of the city called Parthenia. I recall so little about it, and I seem to have known that whatever facilities might have been there shut down by the time World War Two rolled around. But I see that there are now three Parthenia Lakes, and suppose that Number One is the area to which I refer.

Does anyone else have a recollection of the place?

---

January 06 2009 at 19:41:51
Name: Mike Bruchas
Topic: Favorite TV technology
Comments: Why the "Wayback Machine" though I may have misspelled it.

The TIME TUNNEL show was too d-d-d-dumb but somehow that show Scott Bakula did - kinda worked....

----

In VOYAGE TO THE BOTTOM OF THE SEA - what we have done without "Kowalski"???



He did seem to get a lot of air time, didn't he?
---

January 06 2009 at 16:47:46
Name: John K. Young
Topic: Hello From Phoenix, AZ
Email: johnk662561atyahoodotcom
Comments: Hello everyone! Sorry I've been MIA. Me and the Missus moved to to Phoenix in November. Got here just in time to miss the snow and ice in T-Town. I e-mailed some folks and told them how warm it was here. They told me to go do something physically impossible with myself.

Hope everyone is well. Happy Belated New Year to Webmeister Mike and to everyone here!

Johnny



And to you, John!
---

January 06 2009 at 12:24:38
Name: Scott Linder
Topic: Robots
Comments: Let's not forget those robot voices. Robby in "Forbidden Planet" was voiced by Marvin Miller and the "Lost In Space" robot was Dick Tufeld.

---

January 06 2009 at 05:48:07
Name: John B
Topic: Favorite TV technology
Comments: The Voyage to the Bottom of the Sea (or bathtub, as we used to say) was pretty cool. But my fave is Robbie the Robot from the movie 'Forbidden Planet.'

I know it was a movie but it had been on the my small Tulsa TV for many years by the time I saw it. I think later they used Robbie as the model for the 'Lost in Space' robot. Now what was that robot's name, was it Jimmy?



From Wikipedia:

"The (Lost in Space) Robot is a Model B-9, Class M-3 General Utility Non-Theorizing Environmental Control Robot, which had no given name It was designed by Robert Kinoshita, whose other cybernetic claim to fame is as the designer of Forbidden Planet's Robby the Robot."
---

January 05 2009 at 20:37:49
Name: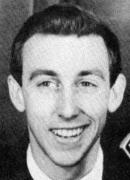 Frank Morrow
Topic: New Years Eve parties
Email: frank.morrow@coxdot net
Comments: Another new year. Long ago in the repressive '50s, New Years Eve parties were rather mild affairs.

However, the Central High New Years Eve parties were wonderful because, after the stroke of midnight, everyone would go around kissing everyone else (hetero, of course). This continued for the duration of the party, well into the night.

It was great! It was the only night of the year you could kiss girls without going through all the ridiculous preparatory hoops. Naturally, I thought this was the way New Years was celebrated everywhere. Much to my dismay--and no little embarrassment--I found out after graduation that apparently the only place with such a mild bacchanalia was CHS.


---

January 05 2009 at 09:03:45
Name: Steve Bagsby
Topic: TV Tech
Comments: So what's your favorite piece of TV technology? Mine still is the "Flying Sub" from Voyage to the Bottom of the Sea.

---

January 04 2009 at 16:28:43
Name: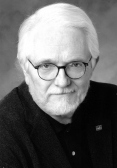 Gary Chew
Topic: Slaughterhouse-Five
Email: California Freezin'
Comments: Yes, to "Slaughterhouse-Five", the film and the novel. I discovered Kurt when I was living on Tulsa Time.

Wasn't it on the distant planet, Trafalmadore, that the Trafalmadorians are observing Billy and his lady in their glass (geodesic dome, Wikipedia) house, when one Peeping Tom asks, "Are they mating, now?" And sure enough, the movie ends with the birth of a baby. I have the old Columbia soundtrack LP of the music. Kurt Vonnegut, Jr. kicked butt and was way ahead of his time. And still is.

Delmeaux de Gillette du Coffeyville

---

January 04 2009 at 14:51:20
Name: Webmaster
Topic: Movie musing
Comments:

We watched the movie, "Slaughterhouse-Five" (Wikipedia), on Netflix last night. I could have sworn I had seen it before, but only the nude scenes with Valerie Perrine rang a bell. I must have only seen the Playboy layout on the film.

Anyway, the protagonist, Billy Pilgrim, comes unstuck in time and experiences the events of his life in a seemingly random order. I realized I have a lot in common with Billy.

Music was supplied by prodigious pianist Glenn Gould (Wikipedia), whose recordings of Bach's Prelude in C Minor, Prelude in D Major and Fugue in D Major were used in the Outer Limits episode, "The Sixth Finger", recently mentioned on this site. He sounded like he needed a sixth finger and a highly evolved brain to play like that.

Quote from Gwyllm, the future human who had just taken up piano playing:

"Amazing, isn't it, the things that endure the ravages of time and taste? This simple prelude, for instance. Bach will quite probably outlive us all."
---

January 04 2009 at 12:32:53
Name: Mike Bruchas
Topic: RTN
Comments: I am in a Flickr group with Brian Cormack in Little Rock. He's a promo editor - kind of a young Jim Reid type. He works at Retro TV Network (Wikipedia) there. KTUL-DT is a client of their's. I had never heard of them before.

---

January 03 2009 at 22:00:28
Name: Mike Bruchas
Topic: Baseball tangent
Comments: I work part-time at a chain camera store here in the Chicago burbs.

A spritely granny type came in and asked for some computer help in printing Xmas pictures.

Nice home shots and by the fireplace, a stack of baseball bats arrayed like rifles in a Civil War encampment.

She asked me if I knew about her late husband's bat collection - I said no - thinking he had been a softball or little league coach.

She said, those are his 7 World Series bats, he played in 4 games and was a pitching coach for 17 years. I asked who she was. She said Mary Ann Sain, it still meant nothing to me. I fixed her up and after she left, dialed Wayne McCombs - baseball guru of Tulsa.

She had told me that he was the first to pitch to Jackie Robinson and the last to ever pitch to Babe Ruth "...but that was an exhibition game...".

Wayne knew who he was immediately and was impressed.

I googled Johnny Sain (Wikipedia) and got the famous quote: "Spahn and Sain - pray for rain!"

Never know whom you might meet in everyday life!



Jim Bouton mentioned Sain numerous times in his classic baseball book, Ball Four. Here are recent comments from Bouton about Johnny Sain in The Southpaw blog.
---

January 03 2009 at 12:05:26
Name: LaniB
Topic: Head World
Comments: I'm with Bagsby on this one, concerning Head World. That place was in our part of town and we sure tried to give them our business, but their inventory was small. So were we.

I HAD one of those red plastic doobie squeeze thingys!...in those days the Sonic was missing LOTS of trays and we had probably 9/10's of them in our party houses all over town. They sure worked good for separating...well, you know if you had one. Right Hamilton brothers and Steve M.?!?!?

Thanks for the cool pic, my memory lapses about that stuff get rustled around when I see stuff like that.

---

January 02 2009 at 23:16:43
Name: Mike Bruchas
Topic: Ed Dumit in OLD Kendall Hall / NTN in Tulsa
Comments: Added a shot of Ed taken before old Kendall Hall came down to my Flickr page. He's sooooo young! Go to my started KWGS album...

-----

I worked with NTN when Nostalgia TV carried narrated movies. Nostalgia has had about 4 name changes.

---

January 02 2009 at 23:03:06
Name: Pizzabob
Topic: Et Cetera House
Email: mtm47@msn.com
Comments: In GB 278, I had said that Skilly's was located in the same spot that Et Cetera house was. I have checked with my older sister and Steve Nix. Don Nix (Steve's father) built Utica Square. They both confirmed that Skilly's was located in this area.

---

January 02 2009 at 22:48:52
Name: David Bagsby
Topic: Dave's not here
Comments: Head World's claim to fame was the pyramid bong...shown in the ad posted here.

I went there once, but the selection was not much more than what's shown in the poster. 2nd from the right is a plastic jug contraption you'd put a jay in and squeeze out a hit. I think it was called a Power Hitter or some such. Short term memory not what it used to be.

They didn't have much in the way of underground comix or other regalia. Starship was/is the king for all things outre'.

---

January 02 2009 at 11:02:22
Name: Webmaster
Topic: Head World
Comments:

Continuing a cavalcade of 1970s counterculture items, I now present Head World. I don't remember it myself, but probably someone does.

Some of the businesses at that location today are Cowboy Sharkies (where Garfield's used to be), Narrative Television Network, Desert Wind Dancers (bellydancing), and the Republican Party.

While poking around on the GOP site, I spotted a familiar name, Johnnie Cherblanc, who is not mentioned on TTM. Yet I think he was a Tulsa radio man in the past. Can anyone enlighten me?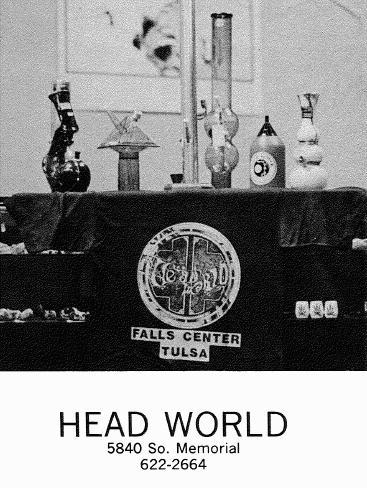 ---

January 02 2009 at 08:56:23
Name: Beverly
Topic: Dorothy's
Comments: Thank you for posting the pictures of Dorothy's! I looked for it in the Beryl Ford Collection, but somehow missed those two pictures.

I wish I could just go back fifty years or so and walk around downtown for even a day. Then maybe I could get it all pieced together.

Thanks...you've solved the Dorothy's mystery for me.

---

January 01 2009 at 18:11:50
Name: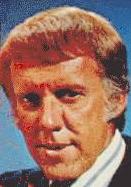 Lee Woodward (via email to webmaster)
Topic: Morgan Woodward
Comments: While in Ok City for Xmas, their paper ran the news of Morgan's induction into the Cowboy Hall of Fame next April 18th, along with the late Dub Taylor.

("Five to be honored at Western Heritage Awards in Oklahoma City", 12/28/2008)

This is kind of a six degrees deal, as Dub Taylor's son, "Buck" Taylor painted a great watercolor of Morgan, which I will attach a picture of. Their writer obviously wasn't aware of Morgan's Okie connections.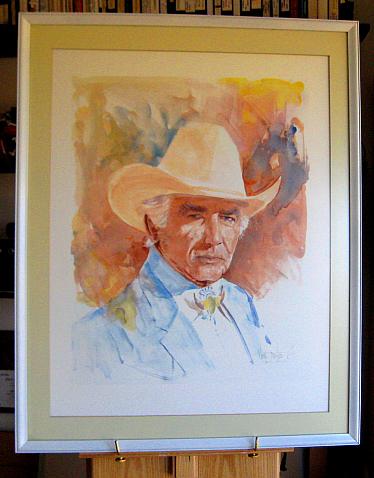 MorganWoodward.com
---
January 01 2009 at 17:21:52
Name: Clan L's Most Twisted Sister
Topic: Tour de Frank
Email: Parking Lot of Cardo's Cadillac
Comments: WHEW - I'm still picking up my jaw from the floor after watching Zappa Plays Zappa last night. Almost got up and emailed my peeps about it, in fact, but I couldn't tear myself away for even a second. Every member of the band so good as to give you chills. DZ is a genius in his own right, and is doing his Dad proud in every aspect. And jeez, what a guitar player. WHAT A F*%!@#G GUITAR PLAYER! Chills, I tells ya, chills.

Here's another link for you: ZappaPlaysZappa.com. All manner of FZun stuff (the Z is silent) - Dweezil's blog, all kinds of ZPZ tour & other pics, vids, clips, and much, much, more.

Happy New Year to all! And - as someone who stops by here at least once a day, though I rarely post - THANKS, MIKE, for the decade of TTM. There's no other site remotely like it. So here's to 2009 and TTM - la Deuxième Décade!



À votre santé (to your health!)
---

January 01 2009 at 15:04:49
Name: Beverly
Topic: Dorothy's
Comments: Does anyone remember Dorothy's - downtown? It is shown in one of Jack Frank's DVDs. I don't remember it at all and can't seem to find any other information on it. Does anyone remember where it was located?



I found these photos in the Beryl Ford Collection. The top picture is captioned "Dorothy's clothing store". The bottom photo is dated 3/30/1957. The Chamber of Commerce was at 616 S Boston Ave, so Dorothy's must have been 600-something.

Courtesy of the Beryl Ford Collection/Rotary Club of Tulsa, Tulsa City-County Library and Tulsa Historical Society
---

January 01 2009 at 11:56:52
Name: Mike Bruchas
Topic: Wayne McCombs
Comments: Talked to him this morning. They had a normal New Year's night in the Verdigris countryside. Since no New Years stuff on TV in real time, they popped a bag of popcorn and watched two classic Mission Impossible episodes.

He said he heard the normal New Year's shotgun blasts and fireworks from neighbors.

We lamented that New Year's Eve just ain't what it used to be!

---

January 01 2009 at 01:39:12
Name: Webmaster
Topic: Off to a good start
Comments:

I am ringing in the New Year with the "Zappa Plays Zappa" program on OETA. It's really good.

The vocalist is longtime Zappa cohort, Napoleon Murphy Brock. This is a preposterous name. It reminded me that there is an infomercial spokeswoman with a similar name, but I couldn't come up with it for a few minutes.

I just did. It's Pat Murphy-Stark. When she appears on behalf of a product, she presents her name as if it were a guarantee of quality.

Read about her in this VH1 blog entry, "Who Is Pat Murphy-Stark and Why Does She Want to Take My Blood Pressure?", which itself sounds like the title of a Zappa tune.

For her credentials, check PatMurphyStark.com. Also see NapoleonMbrock.com.

She was asked to spoof herself in this "infomercial" from the Sci-Fi Channel:
Pat Murphy-Stark as Kate Leonard-Clark in "The Eureka KryoKennel!"

---

December 31 2008 at 23:50:17
Name: Ricardo
Topic: Trade-outs
Email: riccolites@yahoo.com
Comments: The passing of Johnny Rauser rattled another memory or two loose in the old vault, and I thought I would pass them along (while they are extant, that is).

Back in the day, the practice of trade-outs was a way of life for local television and radio stations (as I suppose it still is; witness Good Day Tulsa), whereupon the station, being generally impoverished, and needing something that was sold by one of their advertisers, would trade out advertising time for various products.

(This did not necessarily include the rather thinly veiled "news stories" that have become more common since the loosening of regulations, and general disinterest in standards by some "journalists.")

Consequently, in my early days as a news photographer at Ch. 8, one of the more enterprising salesmen traded out the use of 4 Volkswagen Squareback autos with a local dealer. These were the new News Cars! (replacing the 1967-8 Pontiacs that we previously had.)

These were one of the best ideas ever! Great gas mileage, etc. There was a yellow one, Johnny Rauser's, which earned him the nickname of "Zippy" (for the chimp, not the pinhead, because it looked like a banana), an orange one (generally mine), a blue one (Red Statum's), and a grey-white one, mostly driven by Bud Blust.

Well, loaded with camera equipment, a reporter, a photographer, automatic transmission, air conditioning and sporting an underpowered engine, you can probably guess. In the summertime, the rule was generally: if you have to stop at a red light, put it in neutral, floor the accelerator, and when the light changes, drop it into drive. If you made it through the intersection before the light changed to red again, you had the best car!

Well, after six months of these cars, it was time to rotate them out and get the second set. I was sent to exchange the first one, my beloved orange peeler that I had once drowned in a flooded underpass during a tornado. I got to the dealership to make the deal, and was nearly taken into custody!

The salesman had told the dealer that the news department would put maybe a thousand miles a month on these cars, when in fact that total was over a thousand miles a WEEK. After having an apoplectic seizure, the dealer refused to let me have the new car, and stranded me at the dealership (Ch. 8 being as far away from everywhere in Tulsa as you could get).

I called the newsroom for help, and after a very uneasy wait of 2 or 3 hours (it was a big news day), I was rescued and taken back to the station, where I had to explain the situation to Bob Gregory (Mike Miller and I thought it was funny as Hell).

The salesman got a "good talkin' to" by the Sales Manager (Keith Bretz, as I recall) and we changed vehicle types.

Ahhh the good old days! I remember that we ran LOTS AND LOTS of Volkswagen ads during the news for quite a while after that.

---

December 31 2008 at 23:24:22
Name: Mike Bruchas
Topic: Tulsa TV scheduling
Comments: Where is all the LIVE New Year's Eve programming in Tulsa?

Matt Bunyan called. Ch. 2 is running infomercials, Ch. 8 is pre-empting New Year's Rockin' Eve for comedy shows.

It's like Tulsa programming execs at stations feel that the market does not deserve LIVE programming in real time.

That's a BAH HUMBUG.

---

December 31 2008 at 11:03:39
Name: Jeff H
Topic: Thanks for 10 great years!
Email: Waiting for the NBT beacon to light up.
Comments: I found this site approx. five years ago while looking for "Mazeppa" information, and spent hours looking at the channel changers and walking down memory lane, thinking someone has really done a great service for our (as someone said before) big small town.

My TV experience includes being on "Big Bill and Oom-A-Gog" and "Dance Party" the rest was spent watching everything from "Lee & Lionel" to "Mazeppa" during my formative years.

What I've learned from this site is Tulsa has a rich history of Television and Radio and the fraternity of TV & Radio professionals in our town is indeed a very talented and close group.

Thank you Mr. Webmaster for all your hard work over the last ten years and here's to many more!

Now go to one of those vintage "Radio Shack" catalogs and pick out something nice for yourself, you truly deserve it.



Maybe that $1495.00 Ampex videotape recorder in the 1967 catalog?
---

December 30 2008 at 21:29:40
Name: Old Man
Topic: 10th
Email: Bunker Under the Rose Bowl
Comments: It was 50 years ago, at McKinley Elementary, and I was in 1st grade. A kindergartener approached me at recess and said, "You look like a guy who likes TV. I LOVE TV. When I grow up, I'm gonna be a Webmaster, and preserve the memories of Tulsa TV for the ages."

I replied, "Webmaster? Wasn't that a character in "Jungle Moon Men", a Jungle Jim movie from 1955?"

Congratulations, Mike Man, for 10 great years of TTM, and 50 great years of friendship.

"Be seeing you".



You've probably had to dig your bunker deeper, what with all the punk and metal being played at the Rose Bowl these days. Thank you, sir, and BCNU2 (taps side of nose).
---

December 30 2008 at 20:13:58
Name: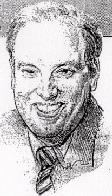 John Hillis
Topic: 10 Years Later
Comments: As one who dates from GB 7 (I'm always late to the good parties, if I got there at all), let me add my congrats to all of my betters to you on this auspicious occasion.

I will also observe that I don't know of any town, perhaps save New York or L.A., where there has been so much TV lore saved over the last 10 years. And probably not even NY or LA if you figure that so much of their stuff is network, not local. It is a real achievement, and the sad list of those who posted and have passed on since 1998 points that out with tragic clarity. Scholars of this thing called local television will be much richer in decades to come because Mr. Ransom chose to get on this newfangled Internet thingie all those years ago.

As Johnny Martin would say, "thanks for the use of the hall."



You're welcome, John, and thanks for all your great contributions.

(12/31/2008) We've lost so many good people this year:

Don Norton
Chuck Wheat
Jack Bushnell
Gary Shore
Wayne "Tuffy" Johnson
Edwin Fincher
Lowell Burch
Don Cook
Leon Shearhart
Barbara Jean Brown-Fusselman
Jeff MacKay
Jeff Donachy
Joe Welling
Peter Abrams
Johnny Rauser

Tonight, I hope everyone will join me in lifting a glass and remembering them.
---

December 30 2008 at 18:41:35
Name: Richard Wilson
Topic: Another Point of View
Email: riccolites@yahoo.com
Comments: Another Point of View was owned and operated (at least originally) by Mr. Jack Orme, teacher of English and the Yearbook Sponsor at Central High School (the Big Red Teepee Downtown). A fine gentleman who, indeed had another point of view about many things. Dealing with the Yearbook Staff would do that to you.

---

December 30 2008 at 17:07:51
Name: Lani Brown
Topic: 10 YEARS!! WOW!
Email: im4cruisn AT mywdo dot com
Comments: Hey Mike!

Congrats on the BEST little website, about the BEST Little Big Town around!!

I'm proud of your website, as I am of T Town and its years of music and TV lore. It was grand when we were kids, and your website reflects that...thanks for the Tulsa Memories, no matter what the medium, it all shaped us into the creatures that we are!



Lani, thank you!
---

December 30 2008 at 12:53:48
Name: Webmaster
Topic: Previous GroupBlog link
Comments:

Archived GroupBlog 278 where we just heard from the performer and writer of the original song, "Mazeppa".
---
Back to Tulsa TV Memories main page