Tulsa TV Memories GroupBlog 320

TTM main | What's new on TTM? | GB Archive


January 17 2011 at 10:54:02
Name: Webmaster
Topic: TTM in This Land online
Comments:

Featured online at This Land Press: "TULSA TV MEMORIES: Find out the backstory of how Mike Ransom's interest in the obscure led him to start one of Tulsa's most vibrant and celebrated websites."

This Land is available in the unique broadsheet format at these fine Tulsa locations.
---

January 16 2011 at 11:38:08
Name: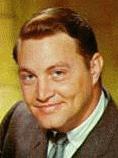 Jim Ruddle
Topic: Success at last
Comments: Sorry to be such a pain with this cut-off problem. I've solved the Mike Ransom obstacle, although there seems to be little I can do about him. (Actually, he's been very accommodating throughout and much appreciated.)

So here I go with Firefox, attempting to scrawl more than a few lines before things go to hell again.

For really oldtimers in Tulsa TV, and particularly former KOTV personnel, I've managed to track down Herb Lightman, one of the first directors at Channel Six, and longtime editor-in-chief of Amerian Cinematographer magazine. He was a combat cinematographer in World War Two, from Normandy to the Battle of the Bulge.

He had been living at Lake Tahoe for the past few years, but suffered a heart attack about eight months ago, and is now at the Lakeside Manor retirement home in Reno, Nevada.

I spoke with him on the phone the other day and he sounded in good spirits and seems in full command of memory and the rest.

He'll be 90 in May.

Anybody left out there who remembers?

(My text problem appears to have ended.)

---

January 15 2011 at 14:15:53
Name: David Bagsby
Topic: Browsers
Comments: I use Firefox on my PC and Safari on the Mac...occasionally Firefox won't be able to read certain sites and I have to launch IE. I only use the internet on the Apple for software updates so I don't really browse with it.

---

January 15 2011 at 12:40:10
Name: Webmaster
Topic: Words of a Mac guru
Comments:

Just got this message from someone who knows:

"Jim Ruddle... he can use Apple's built-in browser (Safari) or download FireFox, Chrome, or Opera. (Maybe others too)."
---

January 15 2011 at 10:36:30
Name: Jim Ruddle
Topic: Same Old
Comments: Thanks for suggestions. The odd thing is that I have no problem with any other site, everything works but this one.

I use a Macbook.



Now that you have me thinking portable, I had a somewhat similar problem with my old Dell Pocket PC. It seemed to hang up whenever I tried to go to the TTM main site or the GroupBlog. I cleared all cache memory that I could find, but it didn't help. That was using Internet Explorer for Windows Mobile. But when I used a different browser, Opera, and another one too, it worked fine.

The problem must have had something to do with the fact that I had visited TTM a lot on the Pocket PC. There must have been some other site-specific cache-like entity I couldn't get to.

I thought it odd because TTM is a very simple and compact site, HTML code-wise, with no ads to slow it down other than a couple from Amazon.

So the previous writer's suggestion to try a different browser is a good one, but I don't know if Mac will let you do that. You might see if you are able to clear the Mac browser's cache. Anyone else have experience with the Macbook?
---

January 14 2011 at 19:21:59
Name: ~~
Topic: Jim Ruddle troubles
Comments: Try posting using another browser perhaps? Or as Mike suggests, another computer. Sounds user-end.



Jim also said that he was blocked from using my email address. That should be a totally separate issue, but in tandem with the posting problem points again to some aspect of Jim's computer, very possibly the browser, as you suggest.
---

January 14 2011 at 18:29:10
Name: Jim Ruddle
Topic: Blocker
Comments: See what I mean?



I don't doubt it a bit. But I just pasted in a big wad of text and was able to post it OK. Then I deleted it when I signed in as administrator. You might try pasting a large block of text into the box and see what happens. I can easily delete any test text you post, so feel free.

The GroupBlog actually lives in Athens, Greece. It is not hosted on the same server as the main site, so when I post to it, I don't have any special status. My guess is that something local to your computer must be going on. Exactly what, I'm not sure. Maybe a guru out there might have some ideas?

Have you tried posting from a different computer? One thing I can guarantee is that you are not blacklisted. No one is. I double-checked all the settings I have control over and they have not changed.

I remember a long time ago when one of these other-hosted guestbooks got a bit prim with you and refused what it seemed to think were naughty words. This one doesn't have those kind of hangups, at least.

I just used an online tool to check out the amount of text that you were able to post. It was 95 words, or 512 characters. 512 is an interesting number, computer-wise. It is 2 to the 9th power or 1000000000 in binary, the kind of number that is often used as a limiting value in computer code. You might try posting as much as you can again to see if it is a coincidence.
---

January 14 2011 at 18:27:41
Name: Jim Ruddle
Topic: Blog blocking
Comments: This will show what I'm talking about. I start with a normal, for me, sort of syntax, write for a few lines, regaling everyone with my wit, savoir faire, and total recall of the past, and in a short while, as you'll soon see, the words that should be flowing like the Sweet AFton will suddenly halt as though they had encountered a damn dam, or, perhaps, the levees guarding New Orleans from the Corps of Engineers, but whatever the obstacle, it is extremely annoying to get to the part of the narrative that eve

---

January 14 2011 at 05:13:15
Name: From Jim Hill via the webmaster
Topic: Betty Boyd's funeral
Comments: Betty's service is tomorrow Friday, 2PM at the First Baptist Church in downtown Tulsa. Parking will be an issue. The church has spaces in the lot East of the church on Detroit. They also have the lot on the Northeast corner of 4th and Cincinnati.

---

January 13 2011 at 15:39:42
Name: Jim Ruddle
Topic: Frustration
Comments: Can someone tell me how to send a message to Mike Ransom? I try tulsatv1@yahoo.com but am blocked. I also find that when I attempt to write in the guestblog, after a few lines, I'm blocked and the message simply stops in mid-line.

Where did I go wrong?



Jim, I don't know what is going wrong. Try mike@tulsatvmemories.com. The GroupBlog should be open to your comments. They are highly valued.
---

January 13 2011 at 11:24:59
Name: Erick
Topic: KOKJ
Comments: I'm aware of AM 1550 in Sapulpa operating during the 70's an R&B format under the KXOJ calls, I haven't heard of KOKJ.

---

January 13 2011 at 03:38:31
Name: Stacy Richardson
Topic: KOKJ/WOKJ
Email: stacyr@usa.net
Comments: I read today of the passing of "Terri Lynn," who apparently was renowned for her on-air work at WOKJ in Jackson, Mississippi as early as the 1950s.

WOKJ operated -- past tense, operated; it's been silent for years -- on 1550 AM. Its highly directionalized signal was said to have boomed into Tulsa at night, while barely covering the entirety of Jackson, WOKJ's city of license.

I have heard that at one point, WOKJ was gaining such a sizable nighttime audience in Tulsa with its R&B programming that the Sapulpa AM station, operating only in the daytime on 1550, went to a Black/R&B format, and -- I find this terribly clever -- changed their call letters to KOKJ.

So, apparently, KOKJ operated an R&B format in the daytime when WOKJ's signal was unable to bounce off the ionosphere. At or around sunset, when the Sapulpa station left the air, WOKJ would soon be booming in with its 10,000-watt nighttime signal.

I would guess the two stations -- WOKJ and KOKJ -- never formally coordinated their programming, but it was an interesting idea for the Sapulpa station to try to take advantage of the apparent popularity of WOKJ in Tulsa.

Can someone please tell me during which year, or years, the Sapulpa station operated in this manner?

---

January 12 2011 at 07:39:50
Name: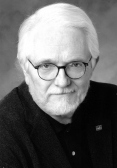 Gary Chew
Topic: Bell's jingle
Comments: Sing this lyric to the tune "Over the Waves":

"Bells' Amusement Park... Bells' Amu-oo-oo-oo-usment Park" (over and over again).

I actually recorded a singing jingle, a capella, like that for air on KELi. I did it while looking over at Zingo from the Satellite Studio while mixing the thing. Jim Wheaton also used the jingle on his Bell Park spots, later. I lost my dub. Any Tulsan have a copy. I'll give you 5 bucks for it.

BTW, I'm still waiting on my residual check for voicing and arranging and recording and mixing this musical feat for AM rock radio.

Here's an orchestral rendering of this lovely waltz, sans my intrepid 4-part vocal arrangement... lucky you.




---

January 12 2011 at 07:34:48
Name: Boyce Lancaster (via Jim Hill)
Topic: Betty Boyd
Comments: Here's to Betty... May her memory live forever! She was one of the "Good Guys."

Sometimes at Channel 8, if she had something on her mind she would come in and talk about it, and say, "When I worry like this, all I really want to do is sleep!" Her television audiences loved her, and that love was always evident when she made any sort of public appearance. A toast, Betty, to your great life!

---

January 11 2011 at 05:37:58
Name: Wilhelm Murg
Topic: Phantasmagoria's Psychedelic Tunnel
Email: wilhelmurg at yahoo dot com
Comments: I was having a discussion about the Phantasmagoria ride at Bell's and we ended up wondering about the psychedelic tunnel section. Was the car and track stationary and the tunnel moving, giving the illusion that your car was tipping over, or was the car physically moving upward? Also, did the car stop in that tunnel? Let me know.

---

January 10 2011 at 18:07:31
Name: TulsaGal.net
Topic: Zingo
Email: tulsahistory@aol.com
Comments: Seems Zingo is for sale on eBay.

Nancy


---

January 10 2011 at 08:36:57
Name: Chuck Fullhart
Topic: Robert "Bob" Davis
Email: Closetoedgeofnowhere.dialup.partyline
Comments: I saw the post by the favored subject of our "King" about Bob Davis.

Lee is correct, Bob was brought to Tulsa by Billy James Hargis to produce and direct his shows in the early to mid 70s for Hargis's ministry, Christan Crusade. The production was first done at KOTV, and then later moved to KJRH's studios on Peoria. The production staff was small, and actually consisted of Bob, his wife Donna, and an assistant.

I got to know Bob and Donna well, after the production staff was moved in to the new radio station building that was built for KBJH, and later KCFO, where I was working at the time.

Bob was a very talented director, and had several credits to his name, starting from the early 50s.

Personally, he was a warm, dynamic person with an endearing sense of humor. He often told a story of flying his B-29 under the Golden Gate bridge during WW2, and the problems that ensued afterward.

I worked with him for a few years after he left the Hargis Ministries at his ad agency, Media Five.

He later purchased an operating interest in Channel 41, operated it and did on air work for a short time, before selling it to the company that moved the studios to Main Mall.

Bob was active in politics as well, and produced films for various political committees, and served Oklahoma, as Lee mentioned, as Director of the Film Institute.

I had lost track of him in the last few years, and was saddened to see the loss of such a talented individual.

RIP Bob.

My thanks to the right hand of the King for posting the notice.

---

January 08 2011 at 22:38:22
Name: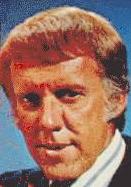 Lee Woodward
Topic: Another Talent Down
Email: Eanon.com
Comments: I guess it stands to reason that when old talent passes away, a lot of people don't know who they are. Robert "Bob" Davis I guess wasn't all that familiar to a lot of people because he was a director/producer.He passed away yesterday at age 89.

I remember when he came to Tulsa from California. At that time, his hair was already silver. A nice looking guy who professed to having directed some pretty large talents in L.A.. As to why he came here? I would guess that Billy James Hargis brought him in to produce and direct his TV shows, because that is the first time I saw him. Now that tells you how long ago he came here. Hargis' show was done in the KOTV studios when it was still the big barn. I don't know what else Davis did after Hargis tanked but he seemed to stay employed and busy. I seem to remember that he may have headed up Oklahoma's Film Bureau that tried to lure Hollywood productions to Oklahoma.

He was always friendly the few times I visited with him and had that positive energy that one finds in those who work at a higher level. I'm sure many of you remember him and know more of what he engaged in than my spare memory provides.

---

January 08 2011 at 17:46:52
Name: Mike Bruchas
Topic: Hell in Tucson
Comments: Just heard from Guy Atchley in Tucson following the mass shooting. Crazy news day there.

ABC News says that the shooter is a very troubled young man and posted "alarming" messages on the Internet.

---

January 08 2011 at 16:18:30
Name: Webmaster
Topic: Thought for the day
Comments:

SF author Rudy Rucker from h+ Magazine:

"Your memories and links can act as a special kind of software that needs to be run on a very specialized kind of hardware: another human being. Putting it a bit differently, your memories and links are an emulation code."
---

January 08 2011 at 11:00:29
Name: Webmaster
Topic: Coney Island
Comments:

From today's Tulsa World, "Downtown's Coney Island to celebrate 85 years in business":

"Another change in location is possible when the lease at Fourth Street and Cheyenne Avenue ends in November. A Los Angeles-based investor purchased the site in 2006, and the restaurant is the street-level property of a vacant hotel. (the Downtowner Motor Inn/Executive Inn)

"But even if Coney Island is forced to move again, it will remain downtown."

Flickr collection from contest in GB 305. Photos by Mike Bruchas.
Downtowner Motor Inn brochure/articles via the Tulsa library's AskUs service.
---

January 06 2011 at 21:53:36
Name: Jim Reid
Topic: Betty Boyd
Email: jimreid56 at aol dot com
Comments: Sorry to hear about Betty Boyd's passing. She was a great lady. Besides being a fantastic broadcaster she had one wicked sense of humor. I hadn't seen her since Cy Tuma's funeral in the 80s. She gave me my 15 minutes of fame by mentioning me in her book on Tulsa TV. So many of Tulsa TV's greats are not around anymore. That part of getting old really sucks.

---

January 06 2011 at 18:48:36
Name: Webmaster
Topic: Betty Boyd video
Comments:

Jack Frank has a video up: Remembering Betty Boyd.
---

January 06 2011 at 11:38:42
Name: Steve Clem
Topic: KAKC
Email: steve-clem@utulsa.edu
Comments: Recently I produced a two hour radio documentary on Tulsa's Top 40 Legend, KAKC, "The Big 97!" It aired on Tulsa's Public Radio 89.5 KWGS. It contains interviews with former KAKC personnel Scooter Segraves, Dick Schmitz, Harry Wilson, Clayton Vaughn, Bob Brown, Robert W. Walker, Lee Bayley, Beau Weaver, Mike McCarthy and others who were part of this amazing radio station.

As author and music historian John Wooley recently said, "Few things in Tulsa are truly iconic. KAKC is one of them!"

You can hear the documentary anytime here: PublicRadioTulsa.org/KAKC.

Talking to the guys that made it all happen and putting it together with music from that era and archival KAKC audio was truly a labor of love for me!

---

January 06 2011 at 11:33:20
Name: Lazzaro
Topic: Betty Boyd
Comments: Rip Betty

When walking past your house as kids we would all (furtively) gawk hoping to catch a glimpse of the legendary BB in person.

---

January 06 2011 at 11:01:09
Name:
Louise Bland
Topic: Betty Boyd
Email: lbland@tx.rr.com
Comments: Betty didn't try to move on in the TV field, she stayed in Tulsa where she knew her style worked! Wrote a book, worked in politics and had a remarkable family.

God rest your soul, Betty!




---

January 06 2011 at 09:52:44
Name: Steve Williams
Topic: Betty Boyd
Email: williamsfamily6atnetzerodotnet
Comments: The Tulsa World is reporting that Betty Boyd has passed away at age 86. One of the highlights of my days at KTUL was getting to work with and know a truly wonderful person.



We are very sad to hear the news. I talked with her in person at various functions and she was fun and sharp. Here is TTM's Betty Boyd page, one of the first ones on this site.

She wrote a book about Tulsa TV in 1983, If I Could Sing, I'd Be Dangerous.

KTUL will have a retrospective later today. Their story on Betty includes a black and white video of The Betty Boyd Show in 1965.
---

January 05 2011 at 13:58:06
Name: Andy Holthouse
Topic: Sts. Peter & Paul Church and School
Email: andyocoregon@comcast.net
Comments: Perhaps I can add a little to Michael Trout's post about Sts. Peter & Paul. I attended the school from 1st through 8th grade, graduating in 1965. Then I did the ninth grade at Hamilton Jr. High and attended Will Rogers High School where I graduated in 1969.

My memories of Sts. Peter & Paul school are a little hazy considering how much time has elapsed, but to my knowledge there was never any "human sacrifice" on the premises. There was, however, rather strict discipline as taught by the Dominican Nuns who were very much like the nun in "The Blues Brothers". They routinely used large wooden rulers to whack the hands of any boys who misbehaved. And, of course, it was always the boys who misbehaved, never the girls. For severe infractions, the nuns would call in the priest on duty who would smack the boy in the head and pull his hair. Several of us wore great gobs of buzz wax or other greasy hair tonic that thwarted the hair pulling.

We students occupied the same classroom all day long and had pretty much the same teacher every day. There was, of course, the obligatory religious indoctrination, which I regarded as brainwashing. Not all our teachers were nuns, as there were a few lay teachers who were hired to teach specialty courses such as French.

There were most assuredly plenty of Catholic kids who attended Sts. Peter & Paul living within walking distance of the school. I, for example, lived on N. 75th E. Ave, next to the Airview Drive-In. I distinctly remember being school crossing guard at N. 67th E. Ave, where it crosses Pine Street. The school had installed a single red stop light that hung on a wire across Pine Street that was activated by the crossing guards when it was time for a group of kids to cross. Needless to say, we had a lot of fun stopping traffic unnecessarily with that light, much to the frustration of the car drivers.

Another source of amusement for several of us was climbing up the metal sculpture on the 67th Street side of the church to the flat roof where we could lob rolls of toilet paper into the front yard of the nuns' house of residence. We were morning paperboys and we'd do that on Sunday mornings at about 3:00am, then we'd go throw our newspapers and come back to attend church at 9:00 or 10:00 and admire our handiwork. We never saw nuns cleaning up the T.P., so it must have been the janitors who did it.

Our school principal was Sister Mary Irena, aka, "Peg-Leg". She was an old, shrivelled and hunched over nun who had a completely rigid leg. I don't know if it was an artificial leg or not, but we all referred to her as Peg-Leg. You could hear her coming a long way away as that leg would clomp every time it landed.

We did have our own Boy Scout Troop, but I can't remember the number. I was a Boy Scout, but I didn't do much other than go camping with them.

I now live in the Portland, Oregon area and I drove to Tulsa in June of 2009 for my 40th High School reunion. I stopped in at Sts. Peter & Paul to look around and was amazed to find all the buildings, including the two Pre-Fab structures used for the 7th and 8th grades to be remarkably exactly as I remembered them.

I would like to see a reunion of my classmates of Sts. Peter & Paul school, but I've completely lost touch with everyone over the years. I emailed the school administration some time back, but never received a reply. Judging by their website, it appears there is a different focus at the school now. I won't go into that.

---

January 05 2011 at 10:04:17
Name: Webmaster
Topic: John Chick / The Outsiders
Comments:

Another preview of the coming Tulsa TV issue of 'This Land': a remembrance of John Chick.

Yesterday morning, I did a little presentation about the shooting locations in "The Outsiders" for the 8th grade at Keystone School in Sand Springs (our nephew Jared is in it). Thanks to Ms. Spradlin and everyone in the class for the hospitality. That Smart Board made it easy!
---

January 04 2011 at 20:57:39
Name: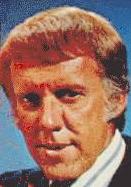 Lee Woodward
Topic: ESPN
Comments: I just got word that ESPN Fired Ron Franklin for some remarks he made? Used to be KVOO/KJRH Sports Director didn't he?

Watch them lips!





---

January 04 2011 at 10:15:57
Name: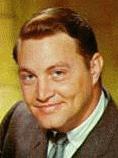 Jim Ruddle
Topic: Marilyn Salley
Email: jruddle@earthlink.netwr6s
Comments: An obit in the Tulsa World tells of the death of Marilyn Salley, prominent in quarter-horse activities, who with her husband, once owned the Tulsa Stockyards.

I knew her as a fellow student and performer at Tulsa Central High School, where she was Marilyn Breno, a very talented singer. She may have been a Miss Tulsa, although I'm not certain of this. Surely, she was gorgeous enough.

She sang professionally for a bit under the name Marilyn Mills, and made a couple of records.

Read the obit. A unique lady.

---

January 03 2011 at 21:20:38
Name: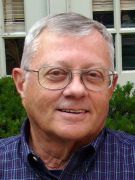 Mike Miller
Topic: Anne Francis
Comments: To add to the Mike Bruchas post about Anne Francis (always a favorite in my teenage years) one of her films was on TV tonight. Forbidden Planet, released in 1956, starting Walter Pidgeon, and Leslie Nielsen.

I loved Walter Pidgeon in Command Decision, The Bad and the Beautiful, and Advise and Consent. And who wasn't crazy about Nielsen in Airplane and the Police Squad episodes. Now they're all gone!

---

January 03 2011 at 20:44:40
Name: Michael D. Trout
Topic: Saints Peter and Paul Catholic School
Comments: I'd forgotten about another important icon of the Pine and Sheridan neighborhood: Saints Peter and Paul Catholic School.

Since the following is just my misguided rambling based on faulty observation and rumor, TTM really needs a former Peter and Paul student to write in and give us the real story.

Anyway, just south of the gas station on the southeast corner of Pine and Sheridan was the athletic field of Saints Peter and Paul. The school itself and associated buildings were southeast of that and not very visible from Sheridan.

Although I lived a quick walk away, the only time I ever stepped on their grounds was when our Boy Scout Troop 35, probably without permission, climbed the fence and held a flag football game on the school's athletic field one Saturday. Troop 35, which in the early 1960s was a huge and active troop, was based out of the Sheridan Avenue Methodist Church about two blocks north. My dad was the scoutmaster for a while.

The strange thing was that although my neighborhood was crawling with hordes of school-age kids, not one of them attended Saints Peter and Paul, which was less than 1,500 feet away. And none of us ever even met anybody who attended. And since we were in our school while Peter and Paul students were in their school, it was quite rare to see anybody on the P & P school grounds. On weekends, when we were around, the place was deserted.

This, of course, led to lots of conjecture about what was really going on at Peter and Paul. Wild rumors, fueled by the twisted minds of pre-teen boys, postulated that Peter and Paul was the site of mysterious ceremonies and incantations, possibly involving human sacrifice or worse. There was no one to refute these tales, so they naturally grew and became conventional "wisdom."

At times the talk turned to a potential rivalry between P & P and other local schools, such as McKinley, but since there was no contact between the schools this failed to gain ground. One day we found a piece of paper with a scrawled "Makinley stinks" attached to a neighborhood fence. We attributed this to an evil P & P student who would have to suffer the consequences, but there was no further graffiti and no means for us to identify the perpetrator.

Of course, Tulsa has always had a rather small Roman Catholic community, little if any of which lived in our neighborhood. Our utter ignorance of Catholicism manifested itself in a bizarre way in late November 1963.

President Kennedy's assassination had us all spending much time in front of TV sets, conjecturing what it all meant and what was to come. A story circulated around the neighborhood, claiming that at Catholic funerals the families would drink the blood of the deceased. And with no one to refute this, many of us stayed glued to the TV, curious to observe this strange behavior of a religion we knew nothing about and had no contact with. I don't remember any discussion about why we never saw any blood-drinking.

Where I now live in upstate New York, Roman Catholics are in the majority, and I have grown very close to many of them (I was even married to one for a while). Now, could a former Saints Peter and Paul student please give us your thoughts? Perhaps I could feel a little less guilty about my rank ignorance of decades ago.

Aside: I was talking with my mom over New Year's Day and she told me that one day the wife of the owner of Martin's Bar-B-Q called her up. They knew each other from our family's visits, which I guess were more frequent than I realized. The owner's wife desperately needed a waitress that night and asked my mom I she would help out. This was very much out of the blue; my mother had not previously done any work whatsoever for Martin's. My mom was reluctant, but the response was "but the tips are great!" That did it. My mom worked a number of evenings, and although the tips varied, she sometimes walked home with $30 in tips in her pockets. That's a bucket load of money for those days.



I too was a McKinley pupil, and I too pondered the mysteries of Sts. Peter and Paul. But I lacked access to think tanks of the caliber of Troop 35, and failed to develop theories quite as elaborate.

Whichever camp issued the "Makinley stinks" taunt, its derisive force was vitiated by the misspelling.

Added: Andy Holthouse provides inside knowledge of Sts. P & P above.
---

January 03 2011 at 14:46:56
Name: Mike Bruchas
Topic: Anne Francis
Comments: I missed it but my bud Lee Bey saw it. Anne Francis who played "sexy" private eye, Honey West, on ABC passed.

Here's a pretty bad promo trying to exude sexiness:



---

January 03 2011 at 11:59:11
Name: Webmaster
Topic: Tulsa TV issue of 'This Land' this week
Comments:

A new issue (#5) of 'This Land' magazine is coming out this Friday with a theme of local TV. I have an article in it about this site, and the photos taken for it should be interesting (I haven't seen them yet). Preview the cover and list of stories here.
---

January 02 2011 at 03:07:17
Name: Jim Reid
Topic: KTUL Xmas Party Film
Email: jimreid56 at aol dot com
Comments: Mike, in what video format would you like that sent?



Ideally, MPEG4 (Divx, Xvid) format at 640x480 resolution with MP3 audio, but VHS or DVD would be great, too.
---

January 01 2011 at 21:24:02
Name: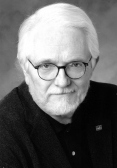 Gary Chew
Topic: The Cowboy
Email: Just Northeast of Eden
Comments: Shout-Out to the Webmaster at this site. Too much, Mike, with the Mully Drive dialogue. I thank you for that posting... and it wouldn't surprise me if Monty Montgomery and Justin Theroux did the same, if they read it.

I've told every little star that "That's the Cowboy!"

Your bud, David L.

---

January 01 2011 at 08:45:09
Name: Mitch Gray
Topic: New Year
Email: North Of You
Comments: Happy New Year to all from the Smudge Pot slinging, Osage Biter!

And remember, expectations are planned disappointments.



Or as Matt Groening's "Life in Hell" strip once formulated it, "Keep your expectations tiny, then you won't go through life so whiny."
---

December 31 2010 at 23:29:31
Name: Webmaster
Topic: The Cowboy
Comments:

At this hallowed time, I can think only of the immortal words of The Cowboy.
---

December 31 2010 at 15:09:39
Name: Webmaster
Topic: Early New Year's celebration
Comments:

Some of us are early birds, either by choice or necessity. But that's no reason to skip celebrating the New Year. Just observe it as it arrives elsewhere on the planet.

On Tulsa time, the New Year happens at:

5 pm in France, Holland, Spain, Italy: À votre santé, Proost, ¡Salud!, and Cin Cin should get you off to a fast start!

6 pm in England. Cheers!

7 pm in the Azores. Saúde!

8 pm in Cape Disappointment, Antarctica. Brrrr! Perhaps sub-zero vodka might loosen the tongue?

9 pm in Rio de Janiero. Saúde! again.

9:30 pm in Newfoundland. Eh? Nah, that's too cliche.

10 pm in the British and U.S. Virgin Islands. Cheers again and Happy New Year!

Time for bed.

P.s., Tulsa TV Memories began its 13th year on 12/29. I propose a toast!

P.p.s., Here are some 3D cams in NYC.
---

December 28 2010 at 09:09:04
Name: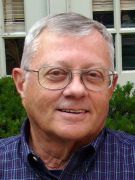 Mike Miller
Topic: Susan Silver
Comments: Jeff, to the best of my recollection, Susan Silver became a co-anchor with Bob Hower around 1972. When I became news director Sam Stewart was still anchoring the news, but within a few months Susan became the first female to anchor the Monday through Friday 6 and 10 p.m. newscasts.

Not sure when she left. I moved to WFAA-TV in Dallas a couple of years later and returned to KTUL-TV in 1976. By that time, Susan had left and Barbara Allen had taken over the job as co-anchor with Hower.

I don't remember much about Susan's hiring. Her father, Jack Silver was a Federal District Court House official.




Susan Silver is number 6.
---

December 27 2010 at 22:31:03
Name: Mike Bruchas
Topic: PBS American Masters
Comments: PBS here in Chicago is running the American Masters show on Glenn Gould. Don't now when it first aired.

The man was a genius, a wack-job, and still a classical recording pioneer. I did not realize that he did weekly radio shows on all sorts of music in Canada. He would have been a hit on NPR today. He also worked with so many good editors and producers, editing then was on 2-track stereo tape decks with razor blades.

When I worked at KWGS in the early 70s and we played his works on 33 1/3 LPs - the music was outstanding, but his life in the news was of a man gone crazy.

Watching this PBS show with so much CBC and US film footage was a bit more eye-opening on the man.

---

December 27 2010 at 10:57:56
Name: Jeff
Topic: Retro Television
Email: roddy98@peoplepc.com
Comments: I am new to the Retro Channel and have been enjoying the old Channel 8 promos. How long and when was Susan Silver with Channel 8? Also about what time period are the spots? Thanks.

---

December 26 2010 at 22:16:42
Name: Webmaster
Topic: Coming attraction
Comments:

Jack Bettis has opened the floodgate to new info about the Kon-Tiki Koni. Stay tuned for a new page shortly.
---

December 25 2010 at 23:19:26
Name: Mike Bruchas
Topic: Xmas movies
Comments: So many being shown this week here in Chicago.

But to wrap up Xmas night, WGN here is showing "Fargo"... except all of "them cuss words" have been deleted out.

Shucks. It's Christmas, ya know...

---

December 25 2010 at 10:07:10
Name: David Bagsby
Topic: Enjoy
Comments: Happy Holidays everyone out there in TV land!

---

December 24 2010 at 16:10:09
Name: Webmaster
Topic: Previous GroupBlog link
Comments:
Archived GroupBlog 319.
---
Back to Tulsa TV Memories main page