Tulsa TV Memories GroupBlog 307

TTM main | What's new on TTM? | GB Archive




February 03 2010 at 06:19:24
Name: David Bagsby
Topic: Pots o' Smudge
Comments: Always expected Boris Badinov to be placing those things on the street...or Wile E. Coyote

---

February 02 2010 at 22:07:14
Name: Doug
Topic: Smudge Pots/Railroad Flares
Comments: Speaking of smudge pots, who remembers in Tulsa (and I assume other towns) when the train would cross the road and they threw out those red flares on the street. I'd forgotten about them until I thought about smudge pots.

---

February 02 2010 at 10:11:41
Name: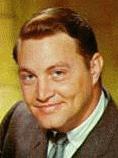 Jim Ruddle
Topic: Helen Alvarez
Comments: The passing of Helen Alvarez brings many things to mind about her. First, as all acknowledge, she was a stunning woman, whose marriage to Joe Alvarez gave her an exotic (at the time) last name and which led many to think she was Latina, which, of course, she wasn't.

She was driven by her desire to escape a not-so-glamorous childhood in a rooming house run by her mother. Mrs. Harman, her mother, had gone to jail for not disclosing information to officials about goings-on in her establishment that involved individuals related to the notorious Phil Kennamer case in the mid-1930s. Helen hated what had happened to her mother.

After she became suddenly wealthy with the advent of KOTV and her share in its good fortunes, she was thrust into the public eye as a glamour girl, but with no background in sophistication. She gained her outward style by going to Neiman-Marcus, in Dallas, and simply turning herself over to their fashion experts, telling them to dress her head-to-toe. They knew; she didn't.

This next information came from someone who knew her extremely well and spent considerable time in her company during the period in question:

Wanting to upgrade her living quarters, she commissioned sculptor Bernard Fraser to create a large bronze relief of running horses--she loved horses--and he complied with a magnificent piece, three or four feet across and two or three high. It was titled "The Yearlings," and was a great work from a very talented, sensitive artist. (Fraser did the bronze doors at the University of Kansas memorial library.)

Unfortunately, the wall on which it was to be mounted had the horses--to her eye--running in the wrong direction. She told Fraser to make them gallop the other way. It was a big commission and Fraser didn't have a lot of them in Tulsa, so he diligently returned to the clay and eventually the casting in bronze and the yearlings were turned around.

I'm sure the sculpture must be in her effects, unless it was sold off during the C. Arnholt Smith disaster.

A fascinating character about whom many other stories revolved.

---

February 01 2010 at 19:42:18
Name: Dave
Topic: Smudge pots
Comments: Highway smudge pots were being marketed as "patio flares" in 2001, according to a web page with accompanying photos.

---

February 01 2010 at 15:27:23
Name: Mitch Gray
Topic: Smudge pots
Email: North Of You
Comments: For some reason I woke up this morning thinking of those firey road markers called "smudge pots".

If you grew up prior to 1970, you might remember these little cartoon bomb shaped devices glowing around Tulsa's never-ending road construction.

With the advent of flashing battery-operated traffic barricade lights, and possibly a few lawsuits from curious folk receiving burns from handling these flaming doohickeys, the pots gradually disappeared.

I was however, fortunate enough to have participated...er...um...witnessed a pot slinging contest or two. Distance was king in these contests but a well placed loop de loop in mid-air was always a crowd pleaser.

I kinda miss those smelly little lanterns.



Now that you mention them, seems like I once thought the cartoon bombs and smudge pots were one and the same.
---
| | |
| --- | --- |
| | |
| | Leon at the Grammies, courtesy of David Batterson |
January 31 2010 at 23:42:34
Name: Cat
Topic: Magicians Theatre Email: cat2907atlive.com
Comments: As we were watching the Grammy awards show this evening, I was surprised and pleased to see Leon Russell. Great to see him.

I was telling my sons how I used to see him and several other musicians sitting in with the band at the Magicians Theatre. How cool to be able to come on this site and show them the names of the clubs I used to frequent, the restaurants (The Louisiane in particular holds many fond memories of family dinners).

Thanks for keeping this "together" for those of use who had sooo much fun back in the 70's!!!

---

January 31 2010 at 23:14:42
Name: J LeMoine
Topic: George Waldenberger
Comments: He has joined sister station KSHB in Kansas City:
http://bottomlinecom.com/kcnews/waldenbergeratkshb.html.

---

January 31 2010 at 22:54:34
Name: M D Terry
Topic: KJRH
Comments: Does anyone know what happened to weatherman George Waldenberger on KJRH?

---

January 30 2010 at 12:58:22
Name: Dave
Topic: Helen Alvarez
Comments: I noticed a couple of the newspaper obits on Helen Alvarez.

The Tulsa World: "Television pioneer showed Tulsa",

And the San Diego Union Tribune: "Maria Helen Alvarez Smith: Businesswoman was TV pioneer, ex-wife of C. Arnholt Smith".

Each one has different interesting tidbits.

---

January 29 2010 at 17:11:06
Name: luvmyaussy
Topic: Don Woods Weather Commercial and Don Getting kicked...
Comments: Living at the base of Lookout Mountain in Red Fork in 1964 we had a few birthday parties on Mr. Zing and Tuffy. It was a real treat too to see Don walking around the halls. I remember a KTUL weather commerical that featured Don walking down the street when the weather was fair and everyone he encountered was happy. The commercial then flipped to rain and the same people who were nice to Don in fiar weather were not so nice with rain. Is this commercial by chance archived anywhere? I really enjoyed that commercial and it made a lasting memory.

Thanks and thank you for a wonderful website.

Safety & blue skies,

LMA

---

January 29 2010 at 02:18:17
Name: Jim Reid
Topic: Catching Up
Comments: Thanks for the kind words, Dale. We really had good times at channel 8, back when tv was fun. I'm getting old enough to be the guy who bores my younger co-workers with all the wild stories about things were in "the good old days". Most of my stories are from my channel 8 days. It really was lots of fun.

---

January 28 2010 at 22:56:04
Name: Dale
Topic: Catching up
Email: horvendale at gmail
Comments: Two items: the death of Helen Alvarez and the 35th anniversary of Jim Read in television.

The late, great Chan Allen told me about Helen Alvarez when I worked for KOTV. Later I read more. I've always been impressed by her, and even more so after the things I read in her obituary. I mourn, even though I never knew her.

Though he is a year younger than I, Jim Reid has always been a mentor to me. I just had my 30th anniversary in TV, June 11th (the day John Wayne died, for what it's worth). I learned a lot from Jim. Plus we've each had many a meal at Goldie's, Nelson's, & Ike's Chili. Thanks, Jim, and congratulations.

Sometimes I wish I could go out and thank all the people who have contributed to my life . . . those like Alvarez, who I never met; and others, like Jim, who were more directly an influence.

---

January 28 2010 at 12:15:54
Name: John K. Young
Topic: A Musical Interlude... :)
Email: johnk662561atyahoodotcom
Comments: Greetings from the Valley of the Sun!

A friend of mine who lives in Tulsa sent me this today. This is his lyical tribute to the ice and snow in Oklahoma...

"SNOW…….klahoma!/ Where the cold front's sweepin' down the plain /And the piles of sleet/beneath your feet/Follow right behind the freezing rain...!!"

Stay warm! :)

JohnnyK

---

January 28 2010 at 09:21:51
Name: DolfanBob
Topic: Katie Green
Email: DolfanBob@lycos.com
Comments: Katie has returned home to Tyler, Texas. I have heard some rumors but I will not repeat what I do not know as fact. But you can read her take on why she is there. Here is the link:

KETKnbc.com/users/KatieGreen

---

January 28 2010 at 07:03:54
Name: Rick
Topic: Katie Green
Email: clarkrick@yahoo.com
Comments: What happened to Katie Green on KOTV? Sure liked her.

---

January 27 2010 at 20:06:19
Name: Rocky Frisco
Topic: The Scotch Mist
Email: rocknatural@gmail.com
Comments: Can anybody help me remember the last name of Don and Val, who used to own the Scotch Mist at 51st & Harvard back when Reggie Mason, Jimmie Ellis and I used to play there?



George Shriver talked about managing the Scotch Mist in GB 159 (scroll down from Lee Woodward's remarks to read George's).

Later note: Rocky wrote back to say:

"I remembered Don's last name yesterday. He was Don Gawthrop. I looked up the name and called Val. Don died in 2008."
---

January 27 2010 at 08:11:16
Name: Beverly
Topic: Helen Alvarez
Comments: I always admire her house when I'm driving on 31st St.

(Webmaster: At 2902 E. 31st St; read a 1994 Tulsa World article about it.)

It sounds like she was quite a lady.

---

January 26 2010 at 21:28:36
Name: TulsaTownie
Topic: Helen Alvarez Dies at 88
Comments: Tulsa's First Lady Of Television: Maria Helen Alvarez, Died last Friday in her Southern California home. She was 88 years old. What a woman, she will be dearly missed. KOTV's article: Tulsa's First Lady Of Television Dies.



Much more about Ms. Alvarez in GB 276, including a link to a spread in Life Magazine. She pioneered KOTV, Tulsa's first TV station, and later was a co-owner of the Disneyland hotel.
---

January 26 2010 at 16:46:26
Name: David Bagsby
Topic: Frank L. Wright House
Comments: Didn't the folks that lived there call it the Pickle Factory?

---

January 26 2010 at 13:21:11
Name: Mike Bruchas
Topic: Stuff
Comments: Another long running TV "face" has passed: Pernell Roberts.

The Frank Lloyd Wright house in Tulsa, I had never heard of till 5-6 years ago. Jenkin Lloyd Jones and family were related to FLW. Jack Hobson told me that his one-time minister and family lived there a few years back.

---

January 26 2010 at 08:10:02
Name: Webmaster
Topic: History of Tulsa movie theaters
Comments:

TulsaGal runs down the history of The Rialto Theater in her blog.

Via email, she told me the other day: "We just finished putting up two new small exhibits at the Tulsa Historical Society, one of them being about some of Tulsa's old movie theaters. I selected nine theaters and two drive-in photos to feature at this time. In addition to photos, statues from the Orpheum and the Ritz are also on display with more goodies to be added after February 1."

More history of the Rialto and other early Tulsa vaudeville and movie theaters in this 1954 lawsuit, Steinway v. Griffith Consolidated Theatres, a link from the bottom of this site's Tulsa Film and Cinema page.

(Also check out her recent Tulsa Area Amusement Parks entry.)
---

January 26 2010 at 08:03:15
Name: Webmaster
Topic: Frank Lloyd Wright house in Tulsa
Comments:

From GTRNews: an article about Westhope, the Frank Lloyd Wright house at 3700 S. Birmingham Ave in Tulsa:

"Tulsan Remembers Life in a Famous House" by David Jones
---

January 24 2010 at 08:53:24
Name: Beverly
Topic: Mother Tucker
Comments: Thank you to everyone who responded to my question concerning Mother Tucker. I'm happy to now know that she is still here and continues the work that I heard of all of my life. I'm sending the check tomorrow. Bless her heart!

---

January 20 2010 at 01:01:42
Name: Clifton B. Sartin
Topic: Mother Tucker
Email: a1sartin@cox.net
Comments: Mother Tucker is 91 and doing fine! Here is her website: MotherTuckerMinistries.org.

---

January 16 2010 at 16:09:13
Name: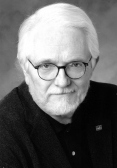 Gary Chew
Topic: Those Movie Awards
Comments: Just noticed last night's Critics Choice Award thing (on this day before the Golden Globes) puts "The Hurt Locker" as Best Pic. I say right on! But differ seriously with this perceptive bunch of film nutz on choosing two awards for Tarantino's "Inglorious Basterds": Best original script and best ensemble cast. I think "Basterds" is more of a flop than most everyone else thinks that "Nine" is. On the other hand, there is a reason to see "Basterds" and that is Christopher Waltz, who plays the crafty and vicious SS Officer. The Critics Choice award goes to him for that performance. Right on again.

I'm also pleased to see that Saoirse Ronan got Best Young Actor award. I rant about her in the "The Lovely Bones" review, just posted at this web site. She's right super at acting the role of Susie Salmon in the creepy, yet somehow hopeful serial killer flick from Peter Jackson of late.

A parting shot: Julianne Moore is outstanding in "A Single Man." Seeing her in this film is also a reason to take it in.

The Critic's Choice medals are a good precursor to what's up with the Globes and Mr. Oscar.

Del in Cal

---

January 16 2010 at 01:40:16
Name: David Harmon
Topic: Bill Raffensperger
Email: k6xyz at sbcglobal dot net
Comments: In the late 50s I played some gigs in Tulsa, and Bill was nice enough to join in with rest of the guys that included Charles Gilliland, Tom Roney and Tom Goodridge.

We weren't exactly beginners but Bill was much more advanced musically than we were. He was always very friendly to everyone especially myself....it probably helped that his brother Tom was married to my sister's daughter.

I'm really distressed at Bill's passing.

Play on man!!

---

January 15 2010 at 10:28:25
Name: Steve Bagsby
Topic: Bill Raffensperger
Comments: My prayers go out to Bill Raffensperger. Got to play some gigs with him, and he was truly a nice guy to work with.

On Mother Tucker, I've heard her on AM 1340 KJMU on Sunday morning.

---

January 14 2010 at 18:04:18
Name: Scott Linder
Topic: Bill Raffensperger
Comments: I'm sorry to hear of the death of Bill Raffensperger. Before his transition to other musical forms, I often played jazz gigs with him at various clubs in Tulsa when he was playing acoustic back in the 60s. I'm sure that piano guys such as Gayle Williamson, Jon Detherage and Sonny Gray would also remember working with him back in the "jazz days" in Tulsa. Rest In Peace, Bill.

---

January 14 2010 at 16:52:39
Name: DolfanBob
Topic: Mother Tucker
Email: DolfanBob@lycos.com
Comments: Mother Tucker is alive and well. I saw a news report about her getting turkeys for less fortunate people at Christmas.

She has after many years started up another Church.

The lady is truly special. I can't recall but I believe they said she is in her 80s. God bless her and all she does.

---

January 14 2010 at 13:33:41
Name: Webmaster
Topic: Good Day Tulsa tomorrow
Comments:

I'll be on KTUL Channel 8's "Good Day Tulsa" program tomorrow around 9:30 am, talking about the new Mazeppa DVD, Vol. 4 of the 'Lost Tapes of Mazeppa', available at Mazeppa.com. (Here are recent Tulsa World articles about it).

Wish me luck!

Courtesy Jody McIntyre, KTUL producer. Try 480p fullscrn for best quality.
---

January 14 2010 at 11:36:32
Name: Mitch Gray
Topic: Raffensperger
Email: North Of You
Comments: More on Bill at the following link: "Publicity-shy rocker was one of the greats" (Tulsa World).

My condolences to the family and "The Zigs".

---

January 14 2010 at 09:47:54
Name: Jim Reid
Topic: Thanks
Comments: Thanks Chuck, but I make no claims of sanity.

---

January 14 2010 at 07:44:44
Name: Beverly
Topic: TTM
Comments: Mike,

I know I'm very, very late in saying this, but I love Tulsa TV Memories! Congratulations and a great, big thanks!

---

January 13 2010 at 17:40:58
Name: Beverly
Topic: Seinfeld
Comments: I have to agree with "Arm." I will certainly miss Seinfeld on Fox23 at 10:00 pm. I don't know if I can go to sleep without spending a little time with Jerry, Elaine, George, and Kramer. I guess I'll have to get the DVDs out at bedtime.

---

January 13 2010 at 16:04:53
Name: Teb Blackwell
Topic: Bill Raffensperger
Email: tebiiatcomcastdotnet
Comments: I received word that Tulsa Sound legend Bill Raffensperger passed away this morning. He played with nearly everyone in Tulsa's first-wave of rock and rollers, and went on to play, record and tour with the likes of Eric Clapton, JJ Cale and Leon Russell. He was a great musician, but more importantly, a fine individual.

---

January 13 2010 at 09:10:28
Name: Chuck Fullhart
Topic: Mother Tucker
Comments: To Beverly. I could be wrong, happens at least once a day, but I believe Mother Tucker passed on a few years back.

---

January 13 2010 at 08:52:55
Name: Beverly
Topic: Mother Tucker
Comments: Does anyone know if Mother Tucker is still a legitimate charity?

I had a call from a representative in November and gave then. I had another call two nights ago and when I told him I wanted to just send a check, he said he didn't know an address to give me. He wanted me to give a credit card number and I told him I wouldn't do that over the phone.

But, I have always admired Mother Tucker and the work that she has done so I wanted to give something. To save them the price of the stamp, I asked him to just give me the address and I would mail it promptly. He said they would send an addressed envelope. After we hung up, I was perplexed by the conversation and wondered why he didn't know the address.

In my mind, I continue to see Mother Tucker feeding, clothing and sheltering the homeless, but I after thinking about it for awhile, I realized I haven't heard anything of her work in quite some time. Does anyone know if she is still around and if so does she still have a ministry?

---

January 13 2010 at 08:23:39
Name: Chuck Fullhart
Topic: Congrats to Jim Reid
Comments: Congrats to Jim Reid. After 35 or a "million years" at The Shrine of The Golden Transmitter, and still a reasonable amount of sanity, you should at least be getting letters from The White House. People like us don't retire, I think a lot of us go to Branson and work "regular" hours and jobs. Congrats again.

---

January 13 2010 at 08:12:49
Name: Chuck Fullhart
Topic: NBC and scheduling wizards
Comments: With Conan looking for a new home, Leno licking his wounds, and the janitors at 30 Rock cleaning up the egg that fell off the face of the programming gurus, I started remembering the jumps made by Tulsa on air talent.

Of course, Travis Meyer from 8 to 6. Jack Morris from 8 to 2, Cy Tuma from 6 to 8, and a lot of other "coups" that caused a lot of publicity at the time. And a few names and faces of weather people, I believe that is the correct term, that have just disappeared over the years.

---

January 13 2010 at 00:08:09
Name: Jim Reid
Topic: 35th Anniversary
Comments: Today was my 35th anniversary working in television. My first day of work at KTUL-TV was January 12, 1975. Seems like a million years ago.

---

January 12 2010 at 16:00:51
Name: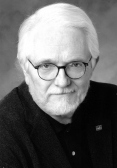 Gary Chew
Topic: Leon
Email: Northeast of Eden
Comments:
I just followed Wilhelm's and Ms. LeMoine's advice. Then emailed Sirius/XM's Satellite feed of "Classic Vinyl" (60s & 70s music) - Channel 46, to follow up on the story and get out their disques de Leon. They play him, hardly at all 'cept for some Cocker backup.

Del

---

January 12 2010 at 15:02:14
Name: Dana LeMoine
Topic: Leon Russell
Email: d4wdw@valornet.com
Comments: Leon Russell undergoes brain surgery, condition unknown.

---

January 12 2010 at 14:51:45
Name: Wilhelm Murg
Topic: Leon Russell
Email: wilhelmurg@yahoo.com
Comments: Leon Russell undergoes brain surgery, condition unknown.

---

January 11 2010 at 18:04:08
Name: Bob Jernigan
Topic: Mel Waldorf
Comments: Does anyone have current information on Mel Waldorf. He was with KOME ca. 1962? We first met when he was with AFN in Munich, Germany.

---

January 11 2010 at 16:14:41
Name: Si Hawk
Topic: Radio Show Contact: Neil Thruston
Email: sihawk@hawkshometown.com
Comments: Sorry to be so tardy with a response to the Radio Show thread.

First congrats to Mike and the gang for an excellent web site. I don't believe there's another one like it anywhere!

Back to the Radio Show conversation; mentioning Neil Thruston really gets my interest. Neil is one of the most enjoyable and professional people with whom I have ever had the pleasure to work.

I first met Mr. Thruston while we were both working for NewsTalk 13 - KXXO in the late '70s. Neil took over 'The Talk of Tulsa' show from Mel Young (who moved to KMOX I believe). When Clear Channel decided to retire KXXO, Neil went to KRMG and continued doing The Talk of Tulsa.

When KRMG started cutting back I believe Neil took the show for a short time to AM 1430. After a year or two there Neil went to KTRT and the "Oklahoma Talk Radio Network" (four stations spread out across the state). After several years Neil turned hosting The Talk of Tulsa over to me and went to work for the Tulsa County Health Department.

He is now at the Tulsa Aerospace Museum. Stop by and say hi. Neil is a classic!

---

January 11 2010 at 14:02:46
Name: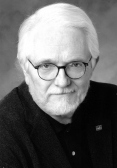 Gary Chew
Topic: Simon & Garfunkel Redux
Comments: Maybe it's because the sun refuses to shine in the Big Valley, but...I just heard an Irish politician's 60-year-old wife has scandalized him having an affair with a 19 year old dude. And her name is...Mrs. Robinson!!!


Where have you gone, Joe DiMaggio?
The Nation turns its lonely eyes to you

Make me a MOVIE !!

Delmeaux in the Fog

---

January 11 2010 at 13:39:19
Name: Mike Bruchas
Topic: Ghost Rock - the movie
Comments: My cousin gave me a DVD movie with Gary Busey starring in it; a western called Ghost Rock. Has anyone seen it?

Arkysaw has NO ice like the ice in Tulsa - just cold.

Reporting LIVE from Tulsa today and tomorrow...

---

January 10 2010 at 19:08:36
Name: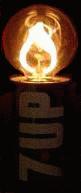 J LeMoine
Topic: WAHOOO!!!
Email: ok_lemoineatyahoodotcom
Comments: I scored a Gizzerblinkie today on eBay!!!


---

January 10 2010 at 16:30:20
Name: John K. Young
Topic: Brain Concussion
Email: johnk662561atyahoodotcom
Comments: I just wanted to report that I am recovering from a brain concussion brought about by making a batch of "Tulsa Public School Bean Chowder".

I didn't fall or anything. It was just that the stuff was so good it made my tongue jump up and beat my brains out!

---

January 10 2010 at 13:02:54
Name: Webmaster
Topic: Previous GroupBlog link
Comments: Archived GroupBlog 306
---
Back to Tulsa TV Memories main page