Tulsa TV Memories Guestbook 207

TTM main | What's new on TTM? | GB Archive




February 28 2006 at 01:46:27
Name: Jon Glazer
Email: mittzdad@earthlink.net
Location: Tulsa
Comments: DON KNOTTS DVD ALERT:
My personal fave is "The Love God?", which is no longer in print...UNLESS one purchases the Knotts boxed set, entitled "The Reluctant Hero!" The set includes "Love God", "Shakiest Gun", "Reluctant Astronaut", and "Ghost & Mr. Chicken." Check THIS out: Right now, if you purchase this box on Amazon.com for $13.99 (!), they'll add "Mr Limpet" for an additional $7.47! I did it...
"My Mother, the Car" - worst show ever? Don't tell that to "American Idol!"
---

February 27 2006 at 22:26:45
Name: The Sorcerer's Apprentice
Email: canaaratcharterdotnet
Location: Behind the curtain at the feet of the grand wazoo
Comments: Ahhh Jeff H laddie...As someone who had the fortune of observing the justly-described wizard in his formative years, I can say with some confidence that that the grand wazoo is probably beaming although he would be loathe to admit it. I would tease him out of that shell with the following...
Mike has solved the W-Wall
but he is headed for a F-Fall
unless he knows just how small
each other are.
(It may be inexact but I believe the sentiment is preserved.)
As a senior in high school, our webmaster solved/proved a topological conjecture proposed by Danish physicist Piet Hein among an international community of mathematicians, amateurs and dilettantes. He was rightly proud of his accomplishment and in typical fashion, he composed the above quoted self-deprecating parody in celebration.
All hail the wizard and all props to him.
That's definitely way too much horn-tooting over a SOMA puzzle proof, solved simultaneously by a number of people. (The SOMA puzzle was often featured in the "Mathematical Games" column of Tulsa native Martin Gardner in Scientific American magazine.)

Actually, Mr. Joe Dickens scrawled that modified Piet Hein "Grook" in crayon on his unfinished upstairs wall in my "honor". (Joe recalled here our impromptu visit to a live Mazeppa show.)

But I will take this opportunity to mention that there was an authentic mathematical genius in our Tulsa class of '71: Bob Thomason of Rogers High. I knew of him, but Mr. Apprentice and Joe actually did know him.

At that time, long hair was a big issue for school administrators. I heard that Bob was told to trim the portion of his sideburns that extended below his ears. Instead, he shaved his head and sideburns, EXCEPT for the part below his ears. I imagine that weirded out the administration enough that he wasn't troubled again.
---

February 27 2006 at 17:27:19
Name: John Young
Email: Johnk662561atyahoodotcom
Location: U.N.C.L.E. HQ Test Kitchen
Comments: The beans are going in tonight for their overnight soak. Tomorrow, Recipe Number 1 (the one Mike R. posted) will be tested. Stand by for further flatulence...err...news!
---

February 27 2006 at 17:13:32
Name: Jeff H
Location: Cruisin with the FUN GIRLS!!!!!!
Comments: Webmaster, I knew you would have additional pearls of information for us "The Great Unwashed."
I picture you as the great Wizard pulling levers and punching keys to keep us amazed and in awe of not only Tulsa TV Memories but the WORLD! And we thank you for your leadership, at least I do.
P.S. Don't talk trash about MR.ED
May he rest in peace... in Tahlequah. Was it Erling who spurred Tahlequahans (is that how you say it?) to put up the "Ed Stone"?
---

February 27 2006 at 15:43:23
Name: J. LeMoine
Location: TG&Y at Meadowwood
Comments: I'm jealous that my brother got to meet Mr. Weaver - here's some info on what was close to "McCloud"'s heart - he was a GOOD GUY for sure.
Per CNN.com:
Weaver also was an activist for protecting the environment and combating world hunger.
He served as president of Love Is Feeding Everyone (LIFE), which fed 150,000 needy people a week in Los Angeles County. He founded the Institute of Ecolonomics, which sought solutions to economic and environmental problems. He spoke at the United Nations and Congress, as well as to college students and school children about fighting pollution and starvation.
"Earthship" was the most visible of Weaver's crusades. He and his wife Gerry built a solar-powered Colorado home out of recycled tires and cans. The thick walls helped keep the inside temperature even year around.
"When the garbage man comes," Jay Leno once quipped, "how does he know where the garbage begins and the house ends?"
Weaver responded: "If we get into the mindset of saving rather than wasting and utilizing other materials, we can save the Earth."
He was a good guy. I've seen that unusual house of his on HGTV. I see in the CNN article that he enrolled at OU after WWII and qualified for the Olympic decathlon.
---

February 27 2006 at 15:12:00
Name: Jeff H
Location: Check Point Chickie
Comments: Just a note to let all the Barney Fife fans know TV Land will be airing an Andy Griffith Show marathon starting at 7:00 pm Tuesday evening in tribute to Don Knotts.
Webmaster: The Warren, huh-yeah-huh-yeah gag was funny but it wore thin after awhile. I do remember Jack Burns as part of the comedy team Burns and Schreiber and thought their act was pretty funny.
An interesting factoid to all this discussion. Jack Burns was up for the lead in "My Mother The Car" the same year (1965) he got the "Warren" role and his comedy partner Avery Schreiber was a regular cast member on "My Mother The Car" considered by many to be the worst television show ever. So put that in your ole File-o-fax for future reference.
Any word yet on the Bean Chowder taste test extravaganza?
The Warren site cited below contains this complementary File-o-Fax-toid: "My Mother The Car" star Jerry Van Dyke played a deputy for one episode on "The Andy Griffith Show".

It's true that "My Mother The Car" has come to stand for the lowest form of TV, but I watched it and remember it being pretty decent. Sure, the premise was ludicrous: a man discovers that his mother has returned from the grave as a 1928 Porter car and speaks to him through the radio. (a variation on "Mr. Ed")

Ironically, as noted at the TVparty link above, Jerry Van Dyke gave up the chance to play Gilligan to take the role in "My Mother The Car" because he thought the Gilligan script was "silly".
---

February 27 2006 at 15:06:37
Name: Dana LeMoine
Email: d4wdw@valornet.com
Location: TV Land
Comments: Well, it's said they go in threes.........
I just saw where Dennis "Chester" Weaver passed on the 24th. How odd that two famous TV deputies would die on the same day. The other, of course, being Don Knotts.
I had the pleasure of meeting Dennis Weaver on more than one occasion and found him to be a very nice man. He had some pretty radical views but that's what made him interesting.
---

February 27 2006 at 13:43:14
Name: Mike Bruchas
Location: back in Illinois
Comments: I told ya so! The ABC re-make of Darren McGavin's "Kolchak: The Night Stalker" series died early this fall. His classic hokey show and that great Xmas movie, we will always remember!
To Jim Ruddle and other Chicago visitors - Berghoff's restaurant closes tomorrow in the Windy City - I won't be able to get down for meal while I am home in the 'burbs this week though. Won't be Chicago without it!
---

February 27 2006 at 11:11:19
Name: Webmaster
Comments: Here's a link that will be of interest particularly to tech-oriented readers: a 1964 photo tour of KARD-TV in Wichita. Thanks to Bob Ritter of Hubcap Kingdom for this one.
---

February 26 2006 at 13:33:09
Name: John Young
Email: johnk662561atyahoodotcom
Location: In the U.N.C.L.E. Secret Lab under the Stroud Turner Turnpike Plaza
Comments:
Jeff and interested others...over the course of the next week or so, I shall make a batch of Bean Chowder from EACH recipe posted. After doing so, I shall sit down and eat said chowder with a batch of Jiffy Cornbread on the side. After this carefully monitored test, I shall return here with the results of my Taste Test.
Please ignore any news reports over the next week or so of loud razzberry sounds followed by the declaration of a Public Health Emergency in the South end of Sapulpa. The cause will simply be me testing the bean chowder! LOL
Ignore reports; check.
---

February 26 2006 at 11:50:23
Name: Jeff H
Location: Coach Chuck's Gym Class
Comments: ON YOUR BACK!....ON YOUR BELLY!
I too am saddened by the news of the passing of two fine actors.
Don Knotts, aka: Bernard P. Fife absolutely made the Andy Griffith show, can you imagine the show with "Warren" from the start. I didn't think so.
I enjoyed his movie roles as well, especially "No Time For Sergeants" but he will always be Barney Fife: Andy's sidekick and Thelma Lou's beau. He may be gone from this earth but we can always visit him and Mayberry about any time we want.
It would not be Christmas without watching "A Christmas Story" at least once. Darren McGavin is so good as the grouchy but lovable dad. He also did a brilliant acting job in "The Natural". He was an actor with great range.
I've been watching this guestbook literally on the edge of my chair over the great TPS Brown Bean Chowder debate. What a dog fight! Can't wait to see what happens next.
There's no replacing the Great Fife, but I did like Warren (Jack Burns) Ferguson's rapid-fire verbal tic, e.g.:

Warren: "That was some great chowder, wasn't it, Andy?"
Andy: "Yeah."
Warren: "Huh?"
Andy: "Yeah."
Warren: "Huh?"
Andy: "Yeah."
Warren: "Huh?"
Andy: "Great chowder." (rolls eyes in exasperation)
---

February 26 2006 at 09:31:56
Name: thedailyphosdex.ws
Email: kahunaaccidentale@yahoo.com
Location: 4th & Cincinnati (as in the Tulsa Union Bus Station)
Comments: Seems there is a slight erratum in the Tulsa Public Schools Bean Chowder recipe Don Lundy posted--as in the line:
"May add more water for thickness desired on chili powder to season as needed."
IIBC, "on" should read "or."
As for the bread crumbs called for: Should they be the plain or seasoned variety, as if from cans?
In any case, sorry for any perception of "nit-picking" this may have caused.
Nitpicking is not discouraged; correction made.
---

February 26 2006 at 09:15:43
Name: David Bagsby
Email: dcbatsunflower.com
Location: Lawrence KS: a suburb of Mayberry
Comments: Don Knotts gone!?! Say it ain't so! Every Halloween the tradition at my house is to watch "The Ghost & Mr. Chicken" and serve fried chicken. We're not so carried away as to watch "The Incredible Mr. Limpet" while having fish on Good Friday; in case you worried. Any statement from Thelma Lou?
---

February 26 2006 at 01:34:54
Name: Jon Glazer
Email: mittzdad@earthlink.net
Location: Tulsa
Comments: RE: George Harrison in Tulsa
I, too, was there...
Much later in my life (1996-97), I toured with two members of George's band, Jim Horn (sax), and Willie Weeks (bass). Weeks, a rather sullen individual, never offered much in the way of old "war stories". Jim Horn, however, told all of us on the tour bus that George was perhaps THE sweetest person he'd ever worked with...that includes all four Beatles, the Stones, Stevie Wonder, Elton John & many more.
---

February 25 2006 at 20:50:27
Name: John Young
Email: johnk662561atyahoodotcom
Location: In the Kitchen ...drooling
Comments: now that I have the recipe for TPS Bean Chowder!! Thank you, Don Lundy! :)
And, to correct my earlier oversight...thank you to Mike for his version of the Chowder. Either one sounds great to me! :)
---

February 25 2006 at 20:26:59
Name: Scott Linder
Location: Hollywood-land and Disneyland
Comments: Oh, too bad about Darren McGavin. I only worked with him once... he narrated the "Candlelight" Christmas Holiday event at Disneyland a decade-or-more ago.
I was doing the orchestra mix in the old Record Plant truck, as I recall. During the pre-event rehearsal I ran into him during a break. We chatted for a few minutes about the cold night air, our Holiday plans, etc. His last words as he laughed were "...so can I come sit with you in the truck if I get too cold?"....
I only saw him again on-camera. The Candlelight event featured many celebrities as narrator over the years, but his was the all-time favorite. It aired on the Disney Channel from time-to-time in past years. Ahhh...memories.
---

February 25 2006 at 19:22:40
Name: Dan Wright
Location: Nevada
Comments: Along with Don Knotts, Darren McGavin died today as well..
That's sad. Darren McGavin did a one-season show in the mid-60s I really liked, "The Outsider". Maybe I identified with the beat-up car he drove. Some of that private eye's character traits were retained for "Kolchak".
---

February 25 2006 at 19:07:06
Name: Scott Linder
Location: Hollywood-land
Comments: Wow, it's amazing how a simple keyboard mistake can generate such lively banter. In the future, I shall attempt to keep the dialgue going by the use of less-accurate typing.
My earlier mention of the hallowed friend->fiend substitution "joke" may have triggered a typo or two.
---

February 25 2006 at 18:15:27
Name: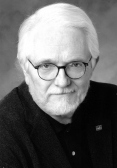 Gary Chew (via email to webmaster)
Location: The Cahleefohneeyah Texas Bar-B-Q in Sacramento
Comments: I heard a funny Freudian-type slip on the CBS Radio Network this afternoon while I was out for my blood pressure walk. The fresh-voiced woman delivering the five-minute cast was reading a story about what's going on over in Torino:
"Today at the Whimper Olympics in....." (quick correction on her part, but I think the lovely sounding lady and Scott Linder are both right on the first take.)
On the fiend beat, I'm Delmeaux Gillette reporting.
---

February 25 2006 at 17:51:08
Name: Charles
Location: The Traffic Circle
Comments: I just saw that Don Knotts died today. How sad. One of the main things I can remember watching on Tulsa TV (back when we only got four channels...and you had to turn a knob to change them) was the Andy Griffith show. Barney Fife never failed to entertain.
---

February 25 2006 at 17:39:14
Name: Dana LeMoine
Email: d4wdw@valornet.com
Location: Norman Angel's Drive-in
Comments: To Scott Linder, After reading the excerpt of Mike Miller's book, maybe "fiend" reporter was accurate.
---

February 25 2006 at 17:16:25
Name: Scott Linder
Location: Hollywood-land
Comments: Sorry, I meant to say FIELD reporters.
---

February 25 2006 at 16:55:06
Name: Scott Linder
Location: Hollywood-land
Comments: A note about the microphone/windscreen in the photo of Mike.
Mike's mic appears to be the ElectroVoice RE-50 with the optional wind-gag. The RE-50 is still widely used for stand-ups and is fundamentally a 635 omni-capsule surrounded by a larger shock-mount shell to lessen handling noise and to increase durability.
The optional wind-gag was a larger version of the one originally made for the RE-15, where it was necessary to cover the side entry ports which were required to maintain the RE-15's cardioid pattern.
As the RE-50 is omni, I can only think that ElectroVoice chose to cover the handle of the mic so as to absorb the nervous sweat of fiend reporters.
---

February 25 2006 at 14:07:44
Name: Jon Glazer
Email: mittzdad@earthlink.net
Location: T-Town
Comments: Posted this once before... You Ransom boiz are TOO kind - thanks! :-D Alan is a bass god in his own right - he'd never let on about it, but those of us who've had the the good fortune of playing with him know.
---

February 25 2006 at 12:44:49
Name: Dana LeMoine
Email: d4wdw@valornet.com
Location: Walter Reed's cafeteria
Comments: I noticed a few variances in the two TPS brown bean chowder recipes that were posted. Being somewhatof a purist, will the real TPS recipe please stand up! (I'm leaning towards the latter posting of it.)
All we need now is the recipe for TPS cinnamon rolls....
I'm leaning toward the latter, too. The one I put out there seemed inconsistent on the salt and chili pepper measurements.
---

February 25 2006 at 11:38:14
Name: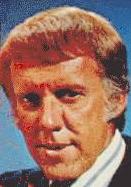 Lee Woodward
Location: The Keyboard
Comments: Thanks Mike...Granny is relieved and Lionel is embarrassed for having misspelled Mike-ro-phone. Paws don't work well on a wireless keyboard but are good in a pinch!
I fixed Lionel's ty-paw-graphical error.
---

February 25 2006 at 10:44:24
Name: Mike Miller
Email: michaelmmiller@hotmail.com
Location: Too close to Houston
Comments: To Lionel: Obviously, you've been away from TV cameras too long and have forgotten what a microphone's wind sock looks like. Please tell Granny the photo has nothing to do with her favorite song: Buckle Down, Winsocki.
The wind sock insures safe miking.
---

February 25 2006 at 09:25:44
Name:

King Lionel
Location: The Draw Bridge
Comments: I of course went immediately to Mike Miller's site to read snippets from his new book; Shocking and revealing! My hope is, that in the photo of Mike accompanying the article, that is a microphone he's holding? Granny wants to know.
---

February 25 2006 at 08:00:36
Name: Don Lundy
Email: don_lundy@rtv6.com
Location: Indianapolis, IN
Comments: Whoops! When I scrolled down again I see that John has his recipe already. Didn't see that there before.
But, apparently my old worn recipe was correct.
---

February 25 2006 at 07:56:46
Name: Don Lundy
Email: don_lundy@rtv6.com
Location: Indianapolis, IN
Comments: To John Young. Here's a recipe my mother passed along to my wife years ago. It was given to my mother by an employee at a TPS cafeteria. Enjoy!
Brown Bean Chowder
Tulsa Public Schools Recipe
Serves 12
Ingredients:
1 lb. pinto beans
2 Tbsp. chili powder
1 ½ Tsp. salt

1 lb. coarse ground beef
½ medium onion, chopped
½ Tsp garlic powder
1 2/3 cups tomato puree
1 Tbsp. chili powder
1 Tbsp. salt
Bread crumbs
Cook beans in three quarts water (or more depending on dryness of beans. When beans are nearly done, add 2 Tbsp. chili powder and 1 ½ Tsp salt. While beans are cooking, combine meat, onion and garlic and brown in skillet, stirring frequently.
Add 1 2/3 cups tomato puree, 1 Tbsp. chili powder, 1 Tbsp salt and bread crumbs Combine meat mixture and beans.
May add more water for thickness desired or chili powder to season as needed.

Added a printable version of this to The Woman's Page.
---

February 24 2006 at 23:10:51
Name: Kelly
Location: Tulsa
Comments: A while back, I was on the fairgrounds "midway" parking lot and remembered the KELi flying saucer-like building being there. It's been gone for years, but when was it taken away? Maybe it just took off! It seems like it was there one Tulsa State Fair and the next time I was out there it had disappeared. Just wondering.
Also, "Sonik Re-entry" is fun to listen to. Thanks.
---

February 24 2006 at 22:59:49
Name: Dana LeMoine
Email: d4wdw@valornet.com
Location: Weird Ward's chemistry class at EC
Comments: Bryan Taff asked, "Does anyone remember when the downtown highrises would spell out Christmas words with their lights at night? I think I remember JOY and NOEL."
NOEL? All these years I thought it was LEON! I always assumed it was a salute to Leon Russell and his wife/girlfriend.
All joking aside, I do remember them doing that. It seems like in recent years I've seen some building do a tree.
Believe it or not, I've previously exploited the reversibility of Noel-Leon (scroll down to just below Noel Confer made up as "Grandpappy Hawkins"). I consider this a comic achievement of the same order as substituting the word "fiend" for "friend".
---

February 24 2006 at 22:18:35
Name: Bryan Taff
Email: thetafffamily@netzero.com
Location: Waiting in the Uncle Zeb line to say hi!
Comments: Does anyone remember when the downtown highrises would spell out Christmas words with their lights at night? I think I remember JOY and NOEL, which was really cool passing by as a 7-10 yr old kid on I-244.
---

February 24 2006 at 19:46:41
Name: John Young
Email: johnk662561atyahoodotcom
Location: The kitchen...
Comments:
...trying to crib up a batch of TPS "Bean Chowder". My mom clipped an "Action Line" item out of the Tulsa World back in the 80s that gave the recipe for TPS's "Bean Chowder". She made it a few times and it was wonferdul!!
Any chance that someone out there has that recipe written down on an index card somewhere and would be willing to share it with a Po' Boy from Kellyville who has waaayyy too many beans and waaaayyyy too much time on his hands?
TPS Brown Bean Chowder

Makes 12 servings

1 pound (or 2 1/2 cups) pinto beans
1/2 tablespoon chili powder
1 tablespoon salt
-----
1 pound ground beef, coarse ground
1 tablespoon chili powder
1 1/2 teaspoons salt
1/2 medium onion, chopped
1 2/3 cups tomato puree
1 teaspoon garlic
1 cup bread crumbs


Cook beans in 3 quarts of water, or more, depending upon dryness of beans. When beans are nearly done, add 1 tablespoon chili powder and 1 1/2 teaspoons salt.

While beans are cooking, combine meat, onions and garlic and brown in skillet until done. Add puree, 1 tablespoon chili powder, salt and bread crumbs and simmer 15 minutes. Combine meat mixture and beans. May have to add more water for desired thickness or more chili powder for desired seasoning.
---

February 24 2006 at 19:18:58
Name: Webmaster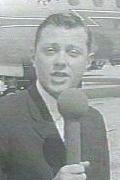 Comments: Former Tulsa anchor/newsman Mike Miller has written a new book about his career in radio, television, and politics: How High Can A Guy Stoop?
It is now available from Authorhouse but WARNING: the excerpt is definitely R-rated, dealing candidly and unblinkingly with sex, drugs 'n' Tulsa TV. I strongly recommend anyone who might be uncomfortable with that to NOT, I repeat, NOT click this Authorhouse link.
Here is a G-rated promo page.
---

February 24 2006 at 18:25:40
Name: Jeff H.
Location: "ELECT PEDRO" campaign trail
Comments: I bet U.N.C.L.E operations were funded by the Ho Jo's sales of salt water taffy.
I hope I remember that correctly, that Howard Johnsons were running the plazas during the U.N.C.L.E years. In fact I think I saw Illya Kuryakin pull into the plaza disguised as a Charles Chips delivery man, he said he was on the "Counterfeit Chip Caper" and to quit bugging him.
I got my three-dip cone and moved on down the road.
---

February 24 2006 at 13:51:21
Name: the daily phosdex
Email: kahunaaccidentale@yahoo.com
Location: On Tulsa Time--somewhere near Wisconsin Dells
Comments: So:
It's my understanding that the super-secret HQ of "U.N.C.L.E" (as in "The Man From--" and a short-lived spinoff, "The Girl From--") was supposedly underneath a cornfield somewhere between Tulsa and OKC.
Would it be, perhaps, stretching things to picture the Stroud Service Plaza on the Turner Turnpike as a "front," so to speak, for U.N.C.L.E.'s HQ?
Perhaps.
---

February 24 2006 at 12:10:12
Name: Erick
Email: ericktul@yahoo.com
Location: Tulsa
Comments: About a year ago I purchased a tin of Charles Chips from Restoration Hardware in Utica Square. Very tasty!
---

February 23 2006 at 21:35:28
Name: Jim Reid
Location: Dallas
Comments: We had visits, from Jewel T, Meadow Gold and Charles Chips also. Plus, my dad was an accountant who had to wear white shirts to work every day. Every Saturday morning, we would get a delivery from Barnes-Manley dry cleaners. I must have used a million pieces of shirt cardboard for my art projects.
---

February 23 2006 at 19:46:38
Name: Dana LeMoine
Email: d4wdw@valornet.com
Location: Broken Arrow
Comments: We used to get Charles Chips. For the longest time we had one of their cans banging around the house (literally). Early on, I discovered the empty cans made a good drum, much to my parents' displeasure!
Our Meadow Gold man was Ed. We had the metal box on the front porch he would leave it in. I remember I took one of my Topps "Make Your Own Name Ugly Sticker" and put his name on it. (I found a picture of the sticker at this site OddRods.com) I proceeded to put it under the lid so he would see it when he raised it.
The next time he showed up I hid in the bushes to see his reaction. He raised the lid, deposited the milk and left. I'm not sure if he even saw it but it was all this 8 year old boy could do to keep from laughing out loud. That sticker remained on that lid from then on.
One more milk story...Like my friend Charles in an earlier post, our mom also got the milk in the square plastic jug. I believe it held 2 1/2 gallons. There was a spigot that screwed in the front of it. When it was empty, you would unscew it and put it on the new one.
Anyway, one summer my cousin Mike Witte from Nevada, Missouri came down for a visit. His first morning there, he went to the kitchen for a glass of milk. Not being familiar with how it worked, Mike completely unscrewed the spigot which released a torrent of milk onto the kitchen floor. Before he could stop it, about a gallon leaked out. Of course us kids were howling with laughter watching him trying to stop the flow. Almost 40 years later Mike still brings that incident up.
Talk about weird, as I was reading about the Fuller Brush man and other home delivery stories, my doorbell rang. It was a door to door Kirby vacuum cleaner salesman. Too bad it wasn't the Charles Chips man as I would have been more receptive!
Anyone remember "Pop Shoppe" Pop and "Favor Flavors"?
---

February 23 2006 at 15:18:39
Name: Tom
Email: tom@losttulsa.com
Location: www.losttulsa.com
Comments: I remember Charles Chips from my childhood. My parents were too cheap to sign up, but my grandmother had her tin refilled each week by the visiting CC delivery guy. I'll have to check out their site and see if I can order some online. I remember the chips making Lay's taste like Pringles. Probably just the nostalgia working here, but I'm certain that their fried "Cheetos" were absolutely better than the brand-name.
If you haven't visited lately, there's been a few updates over at Lost Tulsa...ORU in Decay, some new photos of Tulsa signage and posterity pics of the former Peaches handprints.
Excellent work over there, Tom. I caught your OETA appearance. I thought you did quite well; I sure liked your performance better than mine on similar shows.
---

February 23 2006 at 14:36:03
Name: Jeff H
Location: Nose pressed up against the net
Comments: Update on Jewel T and Charles Chips.
I found web sites for both topics.
Charles Chips. And they still have the tan can.
Two web sites for Jewel T: IRememberHamlet.com; and ChinaSpecialties.com.
---

February 23 2006 at 14:29:47
Name: DolfanBob
Email: MiamiPhin@yahoo.com
Location: Broken Arrow
Comments: Hey thanks for the Jewel-T man stories to confirm my old time memories. Another one that I fondly remember about my Mother was her huge collection of S&H Green Stamps, what a deal. Free stuff for just buying things at local retailers. She had books and books of them.
And I too remember the old TG&Y store out on North Peoria at the McLain Shopping center.I used to also walk to an original A-framed A&W Root Beer shop. Those were the best frosty mugged root beer floats in the world.
And what about the old Melody and Small fry ice cream trucks that would make you run full steam to the house to beg for ice cream money...Again Priceless.
---

February 23 2006 at 14:20:39
Name: Dave
Location: Tulsa--in my mind.
Comments: Charles Chips...still available at CharlesChips.com A variety of flavors...still in the big beige bucket.
---

February 23 2006 at 14:12:53
Name: Iludium Phosdex
Email: kahunaaccidentale@yahoo.com
Location: Winona, MN
Comments: Just wanted to ask about the narration in the two Griffin's adverts featured in the "gag reel" (so to speak) of "To Serve Man--Griffin's Products:"
Was it Don Woods, Cy Tuma--or who exactly?
Not sure who, but I believe neither of those Channel 8 gentlemen.
---

February 23 2006 at 13:57:31
Name: Greg Bittick
Location: T-town
Comments: I, too, remember the Jewel-T delivery man, as well as the Avon lady, the Fuller Brush man & other door-to-door peddlers.
But one I have not seen mentioned yet is the Charles Chips home delivery service. They were probably the best potato chips I've ever eaten in my life. They were brought to your door in a large, light brown (beige?) can, kinda like the ones you find at Wal-Mart around Christmastime which contain 3 types of (usually stale) popcorn. After the chips were all gone, you'd return the can to the delivery person to be recycled with your next order.
Like I said, they were great & one of my fondest childhood/teenage memories. I've never seen them in the grocery stores, so apparently they no longer exist even in that retail format. Anyone else remember Charles Chips?
---

February 23 2006 at 13:38:08
Name: Steve Bagsby
Location: Napping in the recliner withs grandchild and small hounds
Comments: Yes, the Jewel-T man was in fact a superhero in a box van selling cookies, soap, and alike. There was also the Watkins Man (See "Door to Door" movie). And let's not forget the Avon Lady. Yup, the "Dollar" chains are pretty much the new T.G.& Y's. Sadly, they do not sell goldfish or turtles.
---

February 23 2006 at 12:09:20
Name: Jeff H
Location: MK&O road trip
Comments: Ramblings Rap-Up (not teen town topics)
Thank you Webmaster for the Orin's Fine Pizza ad, now if I can only figure out what those young ladies were saying. Education is wasted on the young!
Please tell me about the Jewel-T man. Is he some kind of superhero that leaps tall buildings in a single bound or is he akin to the Fuller Brush dude and the Stanley guy? The latter two sold home products i.e., cleaning agents, brushes, etc., and they would always leave a small gift for listening to their pitch.
(Side note: There is a movie starring William C. Macy about a door-to-door salesman with a handicap who sells home products ("Door to Door"). "Bill" faces both physical and societal challenges with a never-quit attitude. Based on a true story and very inspirational. I give it **** stars. God, I sound like Rex Reed.)
Are the Easleys who are in Oklahoma politics and recently in the news any relation to the Easleys mentioned in an earlier post?
And finally... Do you think $1.00 stores are the new TG&Y and Kresses of the twenty-first century?
Webmaster, I have passed Gas and I'm never going back. I promise!
---

February 23 2006 at 12:01:48
Name: Webmaster
Comments: At the top of just-archived Guestbook 206, you can see two B&W photos taken right off the TV screen in the mid-60s of Roger Cornelius and friends on the "Mr. Zing and Tuffy" show.
---
Back to Tulsa TV Memories main page