Tulsa TV Memories GroupBlog 338

TTM main | What's new on TTM? | GB Archive


April 13 2013 at 23:00:40
Name: Carol Mann Reeder
Topic: Music's Good Ole Days
Comments: It seems to be quite perplexing that music genres are somewhat blurred. There are really no longer, it seems to be radio stations for Pop, rock & blues.
For instance, Taylor Swift is really not a Country musician. But where would you put her? If Michael Bolton came out with a new great song, where would you put him on radio? Is it just me? I mean Tulsa has 5 or 6 country stations!? What's going on in radio?

---

April 08 2013 at 12:55:42
Name: Mike Bruchas
Topic: John Bateman!
Comments: Where have you been since KOTV in the late 1970's????

You fell off the radar to some of us who worked with you
and loved it!!!

---

April 08 2013 at 12:53:30
Name: Mike Bruchas
Topic: Take off your Mouse Ears in homage.
Comments: Annette Funicello - one of the original Mouseketeers has died at age 70.

She was suffering from MS.

For those of you whom watched all of the (later in her career) goofy beach movies with her and Frankie Avalon - you'll remember that we never saw her in a bikini - just a modest 2-piece swim-suit if not her usual 1-piece. She was that modest of a gal....

She never really made the transition from faux beach bunny to "real" actress but had a long career in fan-dom.

---

April 04 2013 at 15:56:31
Name: Jim Ruddle
Topic: Easter Pageant
Comments: I thought more than 30-thousand people wanted to see me in my underwear.

Crushed again.

---

April 04 2013 at 08:38:06
Name: Frank Morrow
Topic: Easter Pageant
Comments: For Jim Ruddle: When did they start having the Easter Pageant at Memorial cemetary? The two years I was "on stage" in my junior and senior years, it was at Memorial on that huge built-up stage of earth. The same area was use at least through 1955 when I co-narrated the production. From what my poor math abilities tell me, your participation at Woodward Park must have been either your junior or senior year, or both. You were two years ahead of me, graduating in 1949.

Also, I've always wondered how Miss Ronan pulled off these coups such as the Pageant at Memorial Park, KVOO Day, and "Experimental Theater of the Air" over KOME and produced in the studios of TU.

By the way, the Tulsa newspaper--I don't remember whether it was the World or Tribune--said that 30,000 people would see it. If this accurate, I conclude that the pageant was the third largest in the world, only exceeded by the performances at Lawton and Oberamagrau. Could this be correct?

---

April 03 2013 at 22:01:11
Name: John Bateman
Topic: Memories
Email: Batemanjt@msn.com
Comments: This is like walking down memori lane. A lot of people I have though about many times through the years. I don,t think we enjoyed the time while we where in it. It was a great time and a lot of ground breaking in TV news, we had Great leadership. Enjoy everyone stories. Please keep writing love to see them.

---

April 02 2013 at 16:55:08
Name: Jim Ruddle
Topic: Woodward Park Pageant
Comments: I, too, was involved in the Easter pageant produced each year by Isabelle Ronan.
I guess it was my senior year--or perhaps the one before--but Noel Confer and I for some demented reason agreed to portray the two thieves who also hung on crosses.
This particular morning it was 28 degrees, I believe, and there was a freezing mist falling. In our little breechclouts, Confer and I became cold, colder, and something BirdsEye might have fancied had they been in the frozen meat business. For some reason, Roy Ball was delayed in his appearance, then that part of the pageant dragged on interminably, and, after he was taken away, it took several more minutes to hoist the two of us down to the ground.
We were afraid our feet might burst open because they were frozen.
I've been on frozen Great Slave Lake in the Canadian Northwest Territories, in February, with the temperature at 48 below and I was nothing close to as cold as that morning in Woodward Park.

---

April 01 2013 at 08:08:41
Name: Frank Morrow
Topic: Easter Pageant
Comments: Easter was just yesterday, bringing with it many memories of being in Isabelle Ronan's Easter pageant when I participated in the early to mid-1950s. One nice thing about yesterday's Easter was that the weather was beautiful. In all the years I was a part of the production, the weather always was very cold, sometimes with thunderstorms.

When I participated for two years in minor roles on the huge stage, we all wore lots of warm clothing underneath our costumes. But poor Roy Ball, playing Jesus, wore only a lonely loin cloth to cover his rapidly bluing body when he was on the cross. It was undoubtedly a blessed event when lightening chased him down from the cross one year.

The program continued only via KRMG. After all, there had to be some background noise to play in the many cars with their steamed-up windows of the younger people who became "religious" one night a year during the repressive and uneducated 1950s.

During those freezing performances I yearned to be in the warm place in the little building where Miss Ronan directed the pageant and Bob West so beautifully narrated it. They shared the space with the engineering man in another room.

Later I was so fortunate to be chosen by Miss Ronan to co-narrate the performances for two years. I still have the KRMG audio tapes of the pageant for one of those years.

---

March 31 2013 at 06:08:50
Name: Mike Miller
Topic: Happy "BIRD" Day!
Comments: Best wishes to my very old friend and former colleague, Gary Chew. Hope you have many more. Looking back, I wouldn't trade our time at KTUL-Radio (Turley) and KOTV for anything!

Happy Birthday, Gary. Enjoy your Day!
---

March 27 2013 at 20:33:05
Name: Gary Chew
Topic: Obituary of a Good, Good Man
Comments: Professor Harold Hill (retired from TU) died during the day yesterday, March 25, at his home on Lewis Place near 15th Street. He was 92. I never had a class with Dr. Hill, but I've shared a connection with him, even unto just the other day. Unread emails of mine to him are, likely still in his inbox there in Tulsa. I broadcast a series of his campus lectures on KWGS when I was Station Manager there back in the 70s. A finer man I've never met. His last email to me carried with it a message to me about Dr. Hill's belief that I have a strong spirit of generosity. I not so sure about that, but I am sure that such a remark coming from Harold Hill is a very special compliment for anyone who has gotten such from him. I think he might have 'invented' generosity.
I have no doubt that Harold Hill will rest in peace. What a guy he was.

---

March 22 2013 at 22:11:30
Name: Erick
Topic: Bill Mitchell
Comments: Boy, the hits just keep coming for KTUL. Yes, Bill retired a couple of months ago. I saw him at the new Reasors in Bixby around Thanksgiving and he looked quite frail. But he was very nice and polite. I grew up watching Bill at KOCO in OKC. Thoughts and prayers to the family and his friends.

---

March 22 2013 at 20:14:52
Name: Mike Bruchas
Topic: Bill Mitchell passes
Comments: I thought that Bill had just retired a few mos. back.
---

March 22 2013 at 13:57:16
Name: Mike Miller
Topic: Bill Mitchell dies
Comments: According to the Ch-8 website, former KTUL reporter Bill Mitchell has died after a lengthy illness. He was 69.

http://www.ktul.com/story/21769032/former-ktul-reporter-bill-mitchell-passes-away
---

March 19 2013 at 09:49:09
Name: Jim Ruddle
Topic: Dale Robertson
Comments: Mike Bruchas noted a few weeks ago that Dale Robertson had died in California. He, along with James Garner, was one of the more interesting and authentic Oklahoma fim and television personalities. He sounded like an Oklahoman and he never changed, even though the normal Hollywood understanding is that if you are from Oklahoma you are mentally challenged. He did well as an actor/producer. He not only starred in "Tales of Wells Fargo," he created it and owned it until he decided to sell it.
During World War Two, he was in Patton's third Army, in North Africa and Europe and according to his obits, was wounded twice, and received both the bronze and silver stars and, of course, the purple heart.
Now, my limited knowledge is that in some units (not all by any means) bronze stars were given pretty freely, however, the silver star was always reserved for the truly brave. What Robertson did to receive his doesn't appear in anything I've read.
Does anyone know the story?

---

March 09 2013 at 20:52:56
Name: David Batterson
Topic: Bonnie franklin
Email: Just send a singing telegram
Comments: I think it might have been "The Boys of Syracuse," based on Shakespeare's "The Comedy of Errors."

---

March 01 2013 at 15:05:25
Name: Mike Bruchas
Topic: Bonnie Franlin
Comments: R.I.P.

One Day At a Time - a CBS show which all of us then KOTV folks hated but the public loved.

I saw her before this circa 1970 at the Old Lady of Brady in a touring Broadway musical based on a Shakespearean play and she was great. Now if I can just remember the name of that show about 2 sets of twins...

---

February 28 2013 at 13:31:05
Name: Mike Bruchas
Topic: KFOR Danny Williams tribute
Comments: Go to this link:

http://kfor.com/2013/02/20/remembering-broadcast-legend-danny-williams/

---

February 28 2013 at 12:55:29
Name: Mike Bruchas
Topic: ...and how do you say Chevrolet...
Comments: A luxury car dealer here in Chicago is a branch-off from an original "Chevrolet agency" way back when.

The Chevy dealer spots have a yellin' pitch-man who can't say, Chevrolet.

He says Chev-0-lay...

---

February 28 2013 at 12:51:53
Name: Mike Bruchas
Topic: Dale Robertson passes
Comments: Oklahoma-born actor, Dale Robertson, has passed at 89 in CA. I thought that he was older.

He starred in WELLS FARGO on TV and had several movie roles.

---

February 23 2013 at 23:46:34
Name: Frank Morrow
Topic: KRMG vs KAKC
Comments: In 1956 and '57, KRMG was king of the hill until the "New KAKC" came upon the scene. KRMG was a traditional station that featured laid-back disk jockeys, who selected their own music, and regular news programs that were at the top of the hour. Additionally, there were some traditional 15-minute news programs.

The only unusual programming was done via the Newsmobile, which I drove, after John Chick requested after a couple of weeks that he be reassigned from Newsmobile duty because it was giving him ulcers. I was moved from the night music slot that John Doremus had previously had and was given the Newsmobile. (Chick took over the afternoon DJ show that had been hosted by Joe Knight for several years.)

It was a fun job for the most part, chasing car accidents, interviewing significant visitors in the city, finding interesting things around the city to feature, and going to the airport to make broadcasts from in front of a tiny radar scope to report on tornadic weather. I featured anything I could find that I thought would be interesting .

With the "New KAKC" emerging, there became a great rivalry between the 50,000 watt KRMG and the weak-signal upstart. KAKC started programming only the Top-40 and mixing in the emerging rock n' roll music. The disk jockeys spoke with heightened volume and rapid speech, and playing a limited number of records. Bud Curry, a former KAKC announcer, told me that the announcers were greatly limited in what they could play, at times being allowed to play only ten songs or less, repeating them over and over. One day, as a stunt, they played the same record continuously all day long.

Another different feature of KAKC was that they started programming their five-minute newscasts at five minutes before the hour rather than waiting until the traditional top of the hour. KRMG changed to playing more of the Top Forty, although still permitting great latitude for their jocks. Both stations heatedly competed in finding news stories to send to the Associated Press for entering onto their news service. The AP would send out a monthly certificate that the winning station could pin up on its newsroom wall.

When I left Tulsa to join the Navy in July, 1957, both stations were still competing furiously, I lost contact with the situation. (A curious note: When I returned to Tulsa for a short time in late 1967, the station was still calling itself "the NEW KAKC.")

In retrospect there was more going on than just two capitalist companies battling for ratings and money. To me it represented the start of a cultural clash between the old, "swing" generation and the new, emerging generation of rock music. The old group was the "Quiet Generation" that was born during the Great Depression; the new group featured the very different rock music, no-touch dancing, and soon the sexual revolution and the peace movement, leading to a great challenge to the Establishment. The Quiet Generation challenged nothing; the rock generation was extremely creative, energetic and combative.

Now, swing music is only a distant memory, not even featured on "Golden Oldie" music shows. KAKC was the wave of the future.



---

February 23 2013 at 20:58:18
Name: Gene B Randall Jr
Topic: KOTV Alumni Reunion
Email: grandall@versatechind.com
Comments: What a FUN afternoon, February 19, at the new KOTV Studios!! Thanks, also, to everyone who participated and put the entire event together!! It was great to visit with the former personnel that I worked with and, also, to personnel that I knew from afar and new ones that I have learned to respect over the years after I left.
I worked at KOTV in 1971 and 1972 in the engineering department while working toward my Electrical Engineering Degree at the University of Tulsa.
George Jacobs hired me, first to finish the new Audio Console that Corinthian was building for WISH-TV in Indianapolis, then Chan Allen brought me downstairs taking care of maintenance duties, as well as Audio and Video/Projection duties for on-air telecasts.
So many names and good times still run through my head when I think of those days. One of the more memorable times was working Audio on Les Garland's last Dance Party telecast one Saturday afternoon. It was just like old times, since we both were from the Springfield, MO, area and worked together for a couple of years at KWTO.....I as engineer and he as announcer.

---

February 21 2013 at 10:49:20
Name: DolfanBob
Topic: KAKC programming
Email: DolfanBob@lycos.com
Comments: Frank that is awesome. The old WKRP in Cincinnati format.
I wonder how far a Station would get today if they let their Jocks pick the song lineups for the four hour Jock blocks? Instead of one Program Director picking everyones song list.
In the late 70s KKUL changed format to top 40 and had their A.B.C.D. list of all the months hits. And they had to be rotated during the jocks four hour show, and all the rest was songs picked by the on air personality as fillers. This was kind of the beginning of the current Program Director takeover. Fun times indeed.


---

February 20 2013 at 09:49:41
Name: Frank Morrow
Topic: KAKC programming
Comments: KAKC in the early '50s had a strange programming philosophy that contrasted greatly with that of subsequent owners who implemented "the NEW KAKC." They didn't care what the disk jockey played. Consequently, I played pop and swing, Bill Walker played only jazz, and Charlie Ellis, who only was on the air infrequently as a fill-in announcer, played classical music. It was as if the management and, perhaps, owner Sam Avey, didn't care what was on the air because the preachers would bring in enough revenue on their own.

---

February 20 2013 at 08:41:39
Name: Jim Ruddle
Topic: Morrow's Angels
Comments: Frank Morrow and I were observers of some of the oddest hucksters in radio.

Brother Conley was the brashest of the Holy Money Grubbers. I've seen him with a stack of letters from the prayerful, ripping the ends open, blowing into the envelope to ascertain the contents, then tossing empties in the trash. He drove a cadillac convertible--or his little chum and acolyte did.

But Conley wasn't the greatest shouter. KOME once had a Sunday morning (to early afternoon) lineup that was unmatched for volume. You didn't need to look at the clock to tell the time: The elevation of the VU needle showed how far into the program it had progressed. Starting low, it built to a crescendo that was dangerous.

One of these bellowers tried that "Put your hand on your radio" bit one day and Bob Elmore, the on duty control-room engineer, stood up and yelled through the studio glass "You touch that microphone and I'll break your arm."
I don't know how many people were not healed that morning.

---

February 20 2013 at 00:40:32
Name: Erick
Topic: Danny Williams
Comments: Longtime OKC radio and TV icon Danny Williams has passed away at age 85. He was the longtime program director at WKY radio during it's heyday in the 1970's and also starred as DDD Danny on WKY-TV and hosted his own daytime talk show for many years on that station.

He recently retired as the host of KOMA radio's morning show in 2008.

---

February 18 2013 at 16:42:51
Name: Robert Walker
Topic: Lee Bayley
Comments: Beau called me this morning with word that a seminal radio figure, for us, from KAKC days past crossed over yesterday. Lee Bayley died in Texas, near Dallas. Randy Brown spoke with Lee's wife Jerriann and his son Stuart. Apparently everything happened suddenly without much warning.



Thanks guys, so sorry to hear this. Our deepsest condolences to Lee's family and many friends.

More about Lee and some of his comments on TTM here: KAKC's Lee Bayley.
---

February 18 2013 at 14:03:03
Name: Stan Ruth
Topic: Lee Bayley
Comments: I have read reports (also confirmed by Beau Weaver) of the passing of Lee Bayley, who was remembered by many decades later from his days at KAKC.

RIP, Lee.

---

February 18 2013 at 10:36:10
Name: Rick Clark
Topic: Blogs
Email: clarkrick@yahoo.com
Comments: I see a couple of bloggers on KOTV--Tasha Does Tulsa & M C Swab--and I'm curious how they make money talking about their "adventures".



I believe Tasha also works at This Land magazine. Ms. Swab, I'm not sure. Usually it would be by ads, like Google ads. Not something I've worried about on this site.

I used Amazon originally as an additional source of content in the sparse early days. It's still there to help recreate the commercial TV experience (the sell) and I've added a lot of informative (I hope) comment on related items in the TTM aStore, but it's not a big money maker.
---

February 16 2013 at 10:46:08
Name: Frank Morrow
Topic: KAKC preachers
Comments: Brother Conley was the most devious of all the KAKC preachers, but the most interesting. His daily 15-minute program introduced me to healing cloths and salvation cloths. The latter were more expensive, I assume because salvation was more important than good health. In each program he asked people to put their hands on the radio so they could be healed. He then would say the same prayer every day, ending with, "We believe it's DONE! And we praise you for it." When he said, "DONE," he would yell so loud that the V/U meter would double up. I soon surmised that this outburst would be so loud that it might make the radios jump or at least quiver, making the people whose hands were on the radio to think that "the power of the Lord" was being received. Deviously, I started cutting down the volume just befor the word "DONE," not only to spite Conley, but also to protect the equipment.

One day, with trembling voice, Conley cried that he would have to go off the air the next week because he was not receiving enough contributions. The next day, when I was setting up the connection with him, I asked him if he actually were going off the air. He said, "Oh, no. I'm paid up a year in advance. I just have to say that ever now and then to get the money coming in better."

The only time I saw him was when he came to the studios and stopped by the control room. He asked me, "How much money do you make, son?"

I told him, "$1.00 an hour."

He replied, "That's not much. You should get into the preachin' business. Look at me. I have a big home in Osage Hills and two Cadillacs. You're in the wrong business."

On Sunday morning we had a preacher and some hangers-on in the main studio. The preacher would get so worked up that he would foam at the mouth and would mumble and yell incoherently for the last half of his program. I would have to wipe off the microphone after he left.

One day after he had finished his program a lady called and was weeping. She said, "Didn't Brother ____ deliver a wonderful message today?"

I told her, "Well, I couldn't understand him. He was frothing at the mouth and was incoherent."

The woman was highly indignant and hung up.

There was a Catholic program on for a while. It started with people coming into the studio and doing their thing, being on their knees and saying the same thing over and over. After three weeks they just brought down a big, 15-minute transcription (a huge record, for you young folks) of the "mysteries." One day, after I put their record on, a woman called and informed me that I was playing the wrong side, that the other "mystery" should be playing. When I answered, "How can you tell? Both sides sound the same to me," she tried to explain, but I still didn't understand.

What was pathetic was to see those rather crumpled, dirty envelopes that would be sent to the station, addressed to one of the preachers. Holding them up to the light, you could see a couple of dimes and nickles and occasional quarter inside. I was appalled that those poor people would send their last pennies to those predacious preachers.

---

February 16 2013 at 09:37:50
Name: Jim Ruddle
Topic: Winfrey, Gene
Comments: Frank's right. Gene Winfrey was always polite, always willing to get things arranged properly at his end of the remote. I always felt that I was being disingenuous with him because I was an outright heathen.

There was another preacher who used to come into the studios in the wee sign-on hours and go into a private, self-inflicted prayer service before air time. He sometimes got so involved that he lost all sense of time or place. As I recall, Bill Walker was the announcer who came in, heard thumping and bumping in the studio, turned on the light and saw the preacher man rolling around on the studio floor. He called the station manager, Wheeler, I assume, reported that the preacher was undergoing an attack of some sort and asked for help.

"Oh, he' s just getting ready for the program."

Sure enough, when told it was air time, the goodly cleric rose, brushed himself off, and launched into the battle for salvation.

---

February 16 2013 at 08:20:09
Name: Frank Morrow
Topic: Winfrey, Gene
Comments: Here is a name that probably only Jim Ruddle would recognize: Gene Winfrey, one of KAKC's former preachers died at the age of 90. He advertised himself as "the youth evangelist," and he came on the air for 15 minutes every weekday. Winfrey seemed sincere, unlike some of those snake-oil preachers that were found on the station.

One evening I got a call from someone who wanted to know when "that little boy preacher" came on. At first, I didn't know what this young person was talking about, but then I remembered Winfrey. The person on the phone was disappointed when I told her that Winfrey was actually an adult. (He would have been 28 years old at the time.)

---

February 14 2013 at 13:01:36
Name: David Batterson
Topic: Akdar
Email: batterson@southerncalifornia
Comments: I think the nearby bar was the Taj Mahal.

---

February 14 2013 at 08:06:00
Name: Jim Ruddle
Topic: Cimarron, etc.
Comments:

KRMG was in the Akdar building, but--isn't this correct?--

KVOO-TV was at 4th and Denver, as well.

There was a nearby bar, but I don't remember that very well. It was hot outside.

After KVOO moved to Brookside, they never looked back downtown.

---

February 13 2013 at 01:47:44
Name: Chet Cheever
Topic: Johnny Martin
Comments: Thanks for the information on the KRMG studios. How interesting that years later, many of those big bands that played at 4th & Denver would again play to entertain many thanks to The Johnny Martin Show over the airwaves of KRMG which originated from that same same building. Now that's amazing stuff when you think about it.

---

February 12 2013 at 16:18:06
Name: Greg
Topic: Cimarron Ballroom
Comments: Thanks to Frank Morrow for confirming the location of KRMG at 4th & Denver in the Akdar Shrine bldg., which also contained the Cimarron Ballroom. I have vague memories from my childhood of that bldg. & I agree its demolition was a terrible move on the part of the city or whoever!

---

February 12 2013 at 13:07:26
Name: Frank Morrow
Topic: Cimarron Ballroom
Comments: The Cimarron Ballroom was located in the Akdar Shrine Building at 4th and Denver. The studios for KRMG, where I worked in 1956 and 1957, were on the west side of the building.

Before WWII my mother took me to see a play there. After the war almost all of the big swing bands played in the ballroom. I went to all of their dances from 1952-1956. A few of the names of the bands were Stan Kenton, Woody Herman, Ray Anthony, Ted Weems, Ralph Flanagan, and Ralph Marterie.

The tearing down of that beautiful building will be an eternal blot on the history of Tulsa.



---

February 11 2013 at 22:32:58
Name: Greg
Topic: Johnny Martin/KRMG location
Comments: Just one small correction to the Johnny Martin post. I believe KRMG was located in the old Cimarron Ballroom at 4th & Denver, where the downtown Tulsa Transit bus station now sits. Although a bit before my time, I've heard/read reports of concerts/other events that were held there. A few years ago, a "live" recording of Patsy Cline performing there around 1960, I think, was released on CD.

---

February 02 2013 at 15:41:32
Name: Chet Cheever
Topic: Johnny Martin
Comments: Upcoming anniversary: February 18, 1963: The Johnny Martin Show debuted on KRMG, changing Tulsa nighttime radio until the King's final show in June of 1978. The KRMG studios were located at the Cain's Ballroom building in those days, right? The move to Liberty Towers was ... 1967?

---

January 31 2013 at 21:31:52
Name: Scott Thompson
Topic: KOTV alumni reception at new bldg.
Email: scott.thompson@newson6.net
Comments: Channel 6 is putting together a reception for former employees at the new Griffin Communications Media Center in February so that you can see it. If you'd like to attend, please email with your information.... kortney.smith@newson6.net.


---

January 30 2013 at 13:51:54
Name: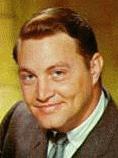 Jim Ruddle
Topic: Yahoo hack / Educational opportunities
Comments: Webmaster:


Hey, I worked in television for many years, remember? I already know about crud-related programs.

---

January 30 2013 at 12:10:48
Name: DolfanBob
Topic: Chera Kimiko
Email: DolfanBob@lycos.com
Comments: Chera Kimiko has taken a job as co anchor at CW channel 19. The news broadcast will expand to a hour starting in April. I'm glad that she is not leaving the Tulsa market.

http://www.mediabistro.com/tvspy/chera-kimiko-jumps-from-koki-to-kqcw_b78821

---

January 30 2013 at 09:02:25
Name: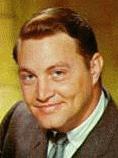 Jim Ruddle
Topic: hacked
Comments: Too late the warning.

I got a thing supposedly from Mike Ransom that told me how to make money at home. I replied that I wanted to learn how to be an oil field roustabout, and asked if there were any training programs for eighty year olds. I also noted that my long-term goal was to be a "Mud Doctor" for a drilling company, and would be willing to go to a Pre-Mud college if that would help.

No response, so far.



Webmaster: There is only a small niche market for home-based roustabouts. But when it comes to crud-related professions, sky's the limit!

The Soiled Seniors program provides curricula for mudders (and dirty daddies). Some of their offalings include Mudieval History, Oozology, Soily Pie (not to be confused with Poly Sci), Muckraking, and Janitorial Studies.

And the classes are dirt-cheap!
---

January 19 2013 at 15:43:14
Name: Erick
Topic: KOTV
Comments: The first newscast from KOTV's new palace in the Brady District at 303 North Boston is tonight at 5. Last nights final broadcast from the old building is available at newson6.com.

---

January 18 2013 at 23:23:09
Name: Erick
Topic: KOTV
Comments: Just watched the final sportscast from 3rd and Frankfort. Charlie Hannema gave shout outs to the legends of KOTV sports...including Ken Broo. Nice to see a guy remember those who did his job before him.

---

January 18 2013 at 22:03:47
Name: Mike Bruchas
Topic: "Moves" + KOTV
Comments: KOTV and TTM's server moving - is the apocalypse coming?

Jack Hobson said a few mos. back - it might be neat to tour what is left of the 3rd and Franklin building after the *NEW Griffin Mega-Galactic Communications Center*...
(I'm sure some old 2" tape and "lost" news slides might turn up...).

To me - it would remind me of touring the shuttered KOME studios of nearly 40 years ago in the then Harrington's building.

My year plus sojourn at 6 (76-77) was spent in the control room, shooting 3/4" production footage, later news footage and handling other odd jobs in the back of the "annex".


---

January 18 2013 at 09:59:21
Name: Webmaster
Topic: TTM's moving, too
Comments:

This site has been hosted on a computer over at Dick Schmitz' Irving Productions for the last 7 years. Now TTM is moving from that computer to commercial web hosting. It should be a completely transparent move (I hope).

Thanks to Dick (and Tim) for all the years of hosting!
---

January 18 2013 at 09:29:41
Name: Webmaster
Topic: KOTY studio moving
Comments:

Tonight is the last cast from the old building. See TTM@Facebook for links to a series of stories from KOTV's past, including Lee & Lionel, Mazeppa, Dance Party, Lewis Meyer, Betty Boyd, Cy Tuma and more.
---

January 14 2013 at 21:40:03
Name: Ken Broo
Topic: KOTV At 302 So. Frankfort Street
Email: ken@kenbroo.com
Comments: So it's moving time for the "Mighty 6"? I always thought they were holding onto that building just in case International Harvester wanted to buy it back. There are some great memories I have of that place.

Mr. Wrestling II arrived for an interview there one afternoon, wearing his underwear over his head, of course. I forget the name of the elderly receptionist but I do recall she thought the place was about to be held up.

There was also the night that we reported, accurately, that the NCAA was on the ORU campus investigating the school's basketball program for proselytizing. The front window was shattered that night, though I can't say for sure the two were related.

I remember the news director's office was missing some mortar around the bricks that served as its wall and being able to see out into the parking lot.

I'm also quite certain that when the wrecking ball hits the building it will find a least a dozen Bob Losure audition tapes, perhaps even a Lil Newby pencil or a stray air check of the "Dodd The Newsman, Doug The Diabetic" award winning special. Those are also among the things I remember.

And, of course, the many, many great people that I worked with in what seems like a lifetime ago. It was a great time to be in television and a great television station to work at. The ratings weren't good (in fact they were awful) and I'm not sure anyone in the Corinthian Broadcasting offices in New York could find Tulsa on a map. But I would not have traded that time, in that building, with those people for anything. I'm sure the current staff at KOTV will quickly find out that a building doesn't define a television station. But it sure will hold a lot of memories. Will the last one out, catch the lights.

---

January 14 2013 at 08:13:14
Name: Jim Ruddle
Topic: KOTV's move
Comments: Lots of memories of the old building. Why some stand out, I can't say, although there's no denying the impact of certain events:

Sitting with Joe Louis in the tiny employees lounge while two or three of his handlers--flashily dressed--chatted about where they were going next. Joe seemed disconnected, said little, and unlike his handlers, wore nondescript clothing and drooping white cotton socks.

The time the herpetologist from Mohawk Zoo brought a bag of rattlers to the studio and as I interviewed him, the cameramen climbed onto their pedestals because the bag had been left open and the damned snakes were slithering on the floor around us.

Any live Perry Ward commercial.


---

January 13 2013 at 13:33:20
Name: David Batterson
Topic: Patti Page
Email: dwbatterso[at]gmail[dot]com
Comments: RE: Besides, think how lucky she was: She might have been "Patti Glencliff."
Oh she could have been Mary Meadow Gold!

---

January 12 2013 at 17:40:18
Name: John Hillis
Topic: KOTV's move
Comments: My memories of 302 S. Fankfort will be of some remarkable people--Clayton, Bill, Lee, Buddy, Leon, Irv, Kitty, and many more of whom it can be said the mold was broken after they were made. Ken Broo visiting with Andre the Giant, Ken Ragsdale visiting with Barbara Mandrell, lunches at Nelson's, the D&B board visit, coneys and hundreds more moments.

Good luck to 6 at new digs. Everyone should change their address every 65 years or so.



---

January 10 2013 at 20:30:45
Name: Scott Thompson
Topic: KOTV's move
Email: scott.thompson@newson6.net
Comments: I wanted to let the readers of Tulsa TV Memories know we begin a week-long look back at some of the memories of our Frankfort Avenue building on Monday, January 14, and continue through the week, where they will be featured in every newscast for the week, 6am, Noon, 5,6,9 and 10pm.

Beginning Saturday, January 19, we being stories about the new building and the new neighborhood. I don't know if those continue for a week, but they will be airing in all newscasts at least through the beginning of that week. After 64 years, our last newscast from our Frankfort Avenue building will be Friday, January 18 at 10:00pm. I hope to add a little tribute to the old place at the very end that night.



Thanks, Scott.
---

January 10 2013
Name: Webmaster
Topic: Previous GroupBlog link
Comments:
Archived GroupBlog 337.
---
Back to Tulsa TV Memories main page