Tulsa TV Memories Guestbook 181

TTM main | What's new on TTM? | GB Archive




April 19 2005 at 17:06:34
Name: Si Hawk
Email: siborg54@sbcglobal.net
Location: Tulsa
Comments: In '73 when San Antonio Broadcasting bought KCNW and KMOD, KCNW was located at 2805 E. Skelly Drive while KMOD was in University Club Towers right off of Riverside Drive. At the same time KRMG and the former KRMG-FM (now KWEN) resided at 15th and Boulder in Liberty Towers. By '74, KMOD was back on the air not as the adult orchestral-type programming it had been broadcasting, but as AOR (very much in the style of what KWGS was doing at nights). Soon thereafter KTBA went on the air doing some similar programming.
KTBA signed on in the summer of 1973, just preceding KMOD as an Album Oriented Rock station.
---

April 19 2005 at 14:46:52
Name: Mark Erdwin
Location: Tulsa
Comments: I'm working for Becky Dixon at Taylor Communications. I've done voice work for the company for about 15 years, but started doing production about 4 years ago. My days at KBEZ may be completely over since Tim Van Maren left. I was filling in now and again as a favor to him. They do let me push the buttons at the Journal stations occasionally, but my real job keeps me too busy most of the time.

---

April 19 2005 at 13:32:07
Name: Gary Thompson
Email: Gary@kxoj.com
Location: High atop the most Gawdy building in Tulsa
Comments: Thanks, Mark!
Who're you working for these days?
Seems I've heard your voice on KBEZ not too non-recently.

---

April 19 2005 at 13:25:37
Name: Mark Erdwin
Location: Tulsa
Comments: I don't remember the exact date, but KAKC, 92.9FM, became KBEZ in late summer/early autumn of 1977. Jim Schulke's "Beautiful Music" format was picked up a few weeks after KWEN dropped it. It was supposed to begin August 1, but Schulke's engineer wouldn't approve the reel-to-reels in the automation system until the heads were replaced. The Drake-Chenault oldies format stayed on the air until August 3rd.

---

April 19 2005 at 10:47:35
Name: Erick
Email: ericktul@yahoo.com
Location: Tulsa
Comments: In reference to Gary Thompson's question, I think KAKC-FM was at 97.5FM. I checked the FCC database for call sign histories for 92.1, 92.9, and 97.5, but couldn't find KAKC for any of them.

---

April 19 2005 at 08:20:45
Name: Gary Thompson
Email: Gary@kxoj.com
Location: 55th Floor...Cityplex towers
Comments: Some friends of mine (Keith Marlow and Charlene Lewis, KBEZ)came to me with a question today to which you all might have the answer.
They wanted to know what year KAKC FM changed it's calls to KBEZ.
I thought that 92.1 was KAKC FM, though. What's the real story?

---

April 18 2005 at 15:47:50
Name: Mike Bruchas
Location: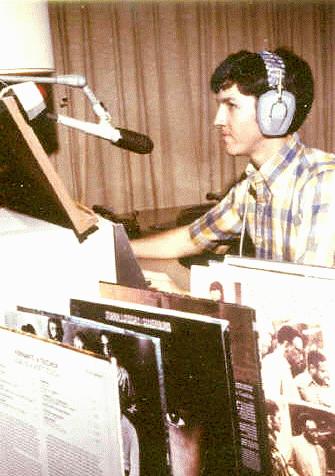 DeeCee
Comments: We really need Kitty Roberts or Doug Dodd to talk about KMOD in the University Club Tower. Several times we went to visit Guy Atchley there in the early 70's and almost got locked out between the garage and stairs. I think they occupied 2 or 3 2-bedroom apartments' space but I forget on what floor. I knew you could go out on 1 or 2 balconies to smoke. One of the pictures of Guy Atchley on this site is from KMOD. (Another photo of Guy by Mike is in Guestbook 118.)
BTW - John Hillis has made the annual pilgrimage to that Mecca of broadcasters - the NAB Convention in Las Vegas this week. He needs to give us chairbound folks a "scouting report" on what he sees.
We are trying to convince part owner GOD TV or majority owner here - HOBBY LOBBY - into buying the new Sony mini DV HDV camera which shoots in PAL or NTSC or HD in either format and downconverts the latter for use with AVID gear. For you tech-geeks, go to www.digitaljournalist.org and read Steven Trent Smith's testing of it. No - this is NOT "Tulsa" Steve Smith - he is up in Harrisburg, PA area.

---

April 18 2005 at 13:29:56
Name: Louise Bland
Email: l.bland@sbcglobal.net
Location: Dallas
Comments:
Oh my gosh, Hurst, what a thrill to find one of our KTUL crew. You do know why I ran camera, right? - Yeah, the front office gave a party and didn't invite us, so we had our own, now you know the rest of the story. :)) I thought to run camera was a piece of cake - wrong!
I knew one day this was all going to catch up with me, now tell me, were you in on our 4th of July celebration when Swanson (mgr) called the station and said he could see the fireworks from his house?

---

April 17 2005 at 22:21:14
Name: Hurst Swiggart
Email: traceway@cox.net
Location: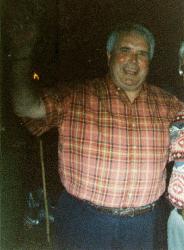 Tulsa, OK
Comments: Hello! Edwin Fincher called me and stated that Louise Bland tried to e-mail me and the address was in error. In those days we called him "Crazy Edwin" because he was a video revolutionary... as demonstrated in his production of "Maintain". His true claim to fame was as lighting director of many KTUL signature programs. I understand he is still plying his craft as the guru of production for the Tulsa Public School system. Keep on keepin' on, Edwin!
The "Louise Bland Show" was a great show and was so much fun to work on. In those days I was a member of the floor crew and was a camera operator, etc. for the show. Louise truly had a great sense of timing and was a genuine soul with a good sense of humor. She was not afraid to tackle any chore and even operated a camera on "Don Woods Weather" one night. She did pretty good even though the populace might have been concerned that an earthquake was in progress...during the show. :-) She was truly a pioneer in the industry and was a natural talent.
Tulsa TV Memories is a marvelous contribution to the communications industry and Mike Ransom is one creative sensitive soul. Thanks Mike.
Thank you, Hurst.
---

April 16 2005 at 22:49:44
Name: Lowell Burch
Location: District 5
Comments: I saw John Fred with his band in 1968. I think Ohio Express and Grassroots were there, too. Not sure. Anyway, what impressed me was that they did their hit, "Judy", toward the first of their set and then, at the end of their set, John Fred said, "OK, I know what you came to hear" and then they played it again. I thought that was pretty classy because he was right, that was the song we wanted to hear.
Actually, the other numbers they played were probably as good as their signature song. Good band.

---

April 16 2005 at 19:36:58
Name: Dave
Location: in disguise
Comments: A couple of unrleated notes:
* Yes, the University Club Tower is quite a piece of work. It always reminded me of the round Capitol Records building in Hollywood. Years later when I saw the Capitol Records building I was stunned at how much shorter it was than its Tulsa counterpart. I think KMOD had its studios in the penthouse of the University Club Tower in the 60s. Yes, it would be a good place to live up there. I'd also settle for the penthouse of the rectangular 2300 Riverside tower down the street.
* And word has arrived that John Fred of Playboy Band fame has died. He was from Baton Rouge, La. The newspaper there has an interesting obit.
---

April 15 2005 at 20:45:11
Name: Louise Bland
Email: l.bland@sbcglobal.net
Location: Dallas
Comments: How I love seeing the Pennington sign. The black bottom pie is to die for. I've baked it, Joyce. It's perfect, but a whole lot of work. You'll see what I mean. Thanks for the Pennington sign...it was such joy to see.

---

April 15 2005 at 17:14:53
Name: Joyce Richardson
Comments: I saw in one of the archives that Ashley Parrish had discovered the recipe for Pennington's black bottom pie.
Could I get a copy? I lived on that stuff in the 70's! Never could find a recipe that did it justice.
Thanks a million times!
| | |
| --- | --- |
| | From The Original Pennington's Cookbook, by Judy Pennington: |

Monday, 4/18, Joyce replied:
You started my Monday off great!
I know what I'll be doing this evening!

---

April 15 2005 at 16:02:35
Name: Greg Bittick
Email: gbittick@tulsacc.edu
Location: T-town
Comments: Actually, the circular apartment building near Riverside Drive (I think it's on South Carson) is the University Club Towers. The Liberty Towers building is located at 15th and Boulder. Just thought I'd clarify that piece of important information.

---

April 15 2005 at 15:17:41
Name: Alan Lambert
Email: alambert@rsu.edu
Location: KRSC-FM "Real College Radio" at Rogers State University
Comments: The circular apartment building near Riverside Drive was and is: Liberty Towers. I've always thought it was kinda cool.

---

April 15 2005 at 14:34:03
Name: Angelique Keenon
Location: Searching for black bottom pie!
Comments: Wow, I was reading some of the archived stuff. The memories!
I can't believe the old Route 66 maps are worth something (ref: Rte 66 festival, Guestbook 164) I have old ones from the early 30s and just put them under glass as a conversation piece in the hall!
Does anyone remember the cheesy "Wall's fire sale" on Archer? My older sister drug me there on a weekly basis. It smelled of moldy cork. They even opened another store for awhile somewhere else in Tulsa.
Also, what was the name of the circular apartment tower on Riverside Drive? I swore I'd live in the penthouse when I grew up, and now I can't remember the name of the place.
Why did they tear down the KELi space ship?

---

April 14 2005 at 18:52:09
Name: George Tomek
Email: mranchor@cox.net
Location:

Edmond, OK 73034
Comments: The stories about teletype machines by Jim Ruddle and others reminded me of an experience at KOTV in, I guess, '61.
I came in to do the Sun-Up News and get the assignment desk going for the day. Being from Chicago and an avid hockey fan the Blackhawks were in the race for the Stanley Cup. Long before cable or the Internet, the first thing I did coming into the newsroom was check the scores from the night before. I became so distressed to see that Chicago had lost that I slammed the plexiglass door protecting the paper roll where it came out and broke it into half a dozen pieces. Then I quickly realized no hockey game was worth losing a job over. Don't remember how I wormed out of what had happened, but nothing came of it.
Those damned machines were noisy as all get out. KOTV had three or four as I recall. Broadcast and print journalists have no idea what they missed from "the good old days." OK, maybe they do.

---

April 14 2005 at 15:21:38
Name: Louise Bland
Email: l.bland@sbcglobal.net
Location: Dallas
Comments:
Just heard from Mike Miller, he was telling me Roy Pickett had died. Does anyone know the details?
Mike B. You had asked about Hurst, well I've tried to reach him via email listed but was returned.
Thanks,
L
Louise, Roy's niece, Linda Bean, let us know in Guestbook 180 that Roy had passed away. Several readers wrote in with their memories of him.
---

April 12 2005 at 11:11:45
Name: David W. Reynolds
Email: joelcrowser vo@yahoo.com
Location: Back on Muskogee time....
Comments: Haven't had time to catch up with the site in a while, partially due to my leaving OKC and KOMA a while back to come back to Muskogee and the small(er) town environs. Currently at KTFX here in town, tho' who knows, that could change any time now! I'm doing the overnight show here, fill-in work when someone doesn't show, and the noon and five 'newscasts'. Seems I'm not doing a very diferent show overnight than my former alter-ego did at the late, lamented KBIX. That is to say, goofy, pointless and a great waste of everyones time! What else is overnight country radio good for, I think.
Bill Payne is still GM here, and quite hands on at the time being. Too bad I don't think I'l be in the running for the $350,0000 morning host spot at KRMG!
BTW...I recall reading here someone else on KTFX years past hating country music...some of this new stuff is so indifferently produced, it makes you wanna program Patsy Cline all day long.

---

April 11 2005 at 10:53:33
Name: Charles
Location: On the phone ordering a chili dog at Kings Food Host
Comments: Regarding the school on Lynn Lane...isn't that Lynn Lane school? If so, I believe that it was originally an independent district that eventually was absorbed by Tulsa Public Schools. Then it remained an elementary school until sometime in the 70's I believe. There was (is) also an independent district On North Mingo called Mingo school that provided elementary services and then the students came to Tulsa Public Schools for JR. High on. I remember going to Lewis and Clark JR. High with a girl who had gone to Mingo.

---

April 11 2005 at 06:57:02
Name: Dave Harmon
Location: The B. A. Greens
Comments: Scott, I was in the C. I. near Wilson last month and as far as I could tell there has been no change in their coneys. I like Freddie's better though! Dave

---

April 10 2005 at 17:10:14
Name: Scott Linder
Email: DSLinder@AOL.com
Location: Glendale, CA
Comments: OK, so here I am doin' sitcoms and awards shows in LA and dreaming of going to Coney Islander on my lunch breaks. Yes, we have the legendary "Pinks" here, which is fairly close to many of the studios, but it's just not the same.
Ahh, those great steamed buns, grilled dogs and that Cincinnati-style chili... I make a fair non-authentic version at home with a chili recipe which I make in large batches and freeze for continued use, Hebrew National weiners, locally-baked fresh buns and finely-chopped onions of un-known origin. But, somehow, it's just not the same. (sigh...)
So what's the state of "Coney Islander" in Tulsa these days? I seem to recall that there were several locations for a while. I often stopped-by the one on Lewis near Wilson Jr. High School, or the one across from the Admiral Twin Drive-In and, of course, the downtown location.
Yeah, I know this may have little relevance to TV and radio...but perhaps not... many of us "lived" on coneys during our stints in broadcasting and/or theatre in Tulsa. I could do six easily, and have eaten more on occasion. Ahhh...to have one now...
Another Coney I-Lander is at 71st and Memorial. It seems as good as the downtown Coney Island to me, but lacking the fine view of the always-active Orpha's Lounge.
---

April 09 2005 at 05:52:40
Name: Lurker for Years
Location: Chicago
Comments: The Motto of the Chicago City News Bureau:
If your Mother says She Loves you....CHECK IT OUT!

---

April 09 2005 at 00:09:54
Name: Terri
Email: ru4osu2@msn.com
Location: Tulsa
Comments: While motoring east on 11th street today, I took note of an old school house-looking red brick building on Lynn Lane, a little south of 11th Street. Does anyone know the story behind this charming specimen ?
Here is a satellite photo of the intersection from map.google.com.
---

April 08 2005 at 09:12:04
Name: Jim Ruddle
Email: jruddle@earthlink.net
Location: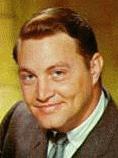 Rye NY
Comments: The teletype was a noisy thing even without bells ringing, but the sound pretty much identified a newsroom as such. Until I got to WGN, however, I didn't learn to hate the damnable device.
At 'GN, they used about five carbons. The rolls, naturally, were large, and because of the additional layers, ran out quicker. Somebody was supposed to bird-dog the wireroom and make sure there was plenty of paper, but, like every good plan, it had hiccups. We had a bank of machines with AP, UPI, INS, regional wires, then A wires and B wires for AP and UPI, plus City News, which was a 24-hour local wire paid for by Chicago newspapers and broadcasters.
When the paper started running out, and the wire room drudge was off chatting up a receptionist, or smearing his hands with pizza grease in the cafeteria, it was necessary to change the rolls yourself. No big deal, except that the carbon rolls quickly transferred their special qualities onto your hands and clothes and a fifteen-minute trick in the wire room left you looking like a coal miner, just before going on the air. When the red light went on, you didn't know whether to say "Good evening," or fall on one knee and sing "Mammy."

---

April 07 2005 at 18:06:45
Name: Si Hawk
Email: siborg54@sbcglobal.net
Location: Tulsa
Comments: The old teletype units were really great - if you didn't mind the vast noise pollition. Heck! We just considered it part of the news atmosphere.
What a thrill I'd get when doing a newscast on radio only to have the teletype bells start clanging that a big story was breaking. When the newsman was lucky the story would finish typing while the newscast was still in progress. That was usually pretty easy to determine since it was pretty easy to hear when the story was finished. At that point we could rip the copy and read it live - feeling that maybe we were getting it on the air first.
The CBS NewsAlert was a wonderful device. I worked along with Dave Deforest and Richard Dowdell at KWON back 30 something years ago. Later at KCNW we were fortunate enough to have a slightly newer version of the device that gave digital codes regarding the breaking story. These would give us such information as when the network feed would begin - and how significant the story was.
The next incarnation of KCNW (KXXO, Tulsa's first Newstalk radio) we saw a later version of that system. This was truly 'high tech' news!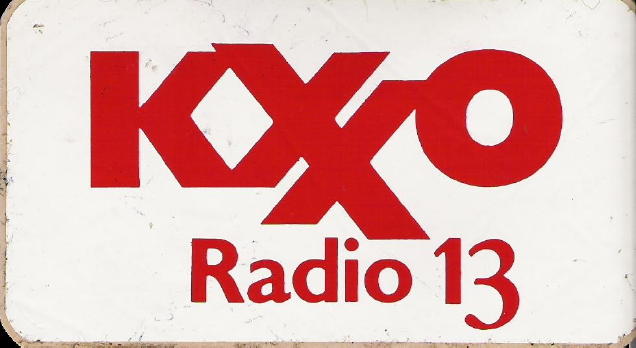 Courtesy of Dennis Yelton, aka Chuck Morgan
---

April 07 2005 at 08:55:58
Name: Randall White
Email: randalltx@hotmail.com
Location: Dallas
Comments: Stumbled across this site this morning and, at age 51, a big smile grew across my face at the picture of Mr. Zing, Tuffy and Shaggy Dog. I was also happy to see Betty Boyd pop up here and there.
My family moved from Tulsa in 1967 (my father taught at McLain High School) but because I sang with the Tulsa Boy Singers, it seems like we were always around the television and radio stations. I had a mad crush on Betty Boyd. Probably also had one on John Chick, too.
I haven't stumbled through the full site, but was remembering the Treasure Hunt that KTUL did at one point in the late '50s or early '60s. It had people crawling all over Lookout Mountain with shovels. I remember that a guest celebrity that day was Nick Adams (TV's Johnny Yuma in "The Rebel"). I was star struck.
I suppose I'm morphing into one of those old fogies at whome I used to roll my eyes as a kid. But it does seem that something golden is missing about local television these days.
We have a picture of Nick Adams and Louise Bland from the Treasure Hunt with her comments. Hurst Swiggart remembered it, too.
---

April 07 2005 at 02:29:59
Name: Webmaster
Comments: I'm watching the Game Show Network in the wee hours; Joe E. Brown was a guest on the black and white game show, "The Name's The Same", hosted by Clifton Fadiman. (I have a TV screen in a window on my computer; the video is transmitted in from the den with the aid of two little Radio Shack devices.) Panelists included Mike Wallace and Hans Conried.
In this episode, Joe E. led the the audience in singing "Take Me Out To The Ball Game". I was reminded that Mazeppa once showed Joe E. Brown's 1935 baseball movie, "Alibi Ike" (story by Ring Lardner).

---

April 06 2005 at 12:21:16
Name: Webmaster
Comments: The 007 Protocrat Club, on North Lewis since the 1960s, has been mentioned here in Guestbook 122 and Guestbook 179. The unique Tulsa coinage of the word "protocrat" was noted.
Cyberpunk author and futurist Bruce Sterling "re-coined" the word a couple of weeks ago at the South by Southwest (SXSW) Interactive Festival in Austin. He defined protocrats as "the digital avant-garde eager to embrace forward-looking technology and ecological solutions".
Sorry, Mr. Sterling, we in Tulsa are the avant-garde when it comes to protocracy!

---

April 06 2005 at 00:54:21
Name: edwin
Email: edwinfincherataoldotcom
Location: Wish you were here (Floyd not Pink)
Comments: LOVED to dial brother Don's telephone (connected to the lites on NBT) in the middle of the nite! I could control the world! 3 made it green & 6 made it flash red.....what fun!
Edwin does have a thing for flashing lights...read about the 1973 late-night local TV show, MAINTAIN.
---

April 05 2005 at 16:43:21
Name: Chuck Fullhart
Location: In the 'fraidy hole watching the weather with the tin foil hat on so that all the Viper radars can't mess up the brain waves
Comments:
The honored webmaster has spoken. I guess I should have read down further on the KVOO-AM page.
The Hindenburg? Wish Doc Lacy were still around today so that I could rub it in.

---

April 05 2005 at 16:09:26
Name: Angelique Keenon
Email:
Location: California
Comments: Hi
Does anyone else remember the "weather watch"? One of the buildings downtown had colored lights shining on its top at night to indicate the weather. It went something like flashing green for rain, solid green, red for storms. I don't remember exactly what they were.
Scroll up a little from Gary Shore and read all about the NBT Weather Teller.

High atop the NBT building in 1949 was the antenna of KOTV, first TV station in Tulsa.
---

April 05 2005 at 16:08:08
Name: Mike Bruchas
Comments: Alerts. Some of you in the biz will remember the wire service days when a lot of clanging on the teletype meant something big was about to move "across the wire"? Several places I worked at - trained us to listen for this - so as to not miss a big story.
In TV - we had telop and balop slides thrown up on the network lines in the '70's in national programing breaks to forewarn us when they could.
When visiting Dave DeForest doing a weekend gig at KWON in Bartlesville way back when - I first saw CBS Radio's "NET ALERT". CBS later had a TV version of their radio "NET ALERT" in the '70's which transmitted data on a line of video which KOTV had a b&w monitor for. Heaven help a TV master control operator away from his/her post when a SPECIAL REPORT came up unannounced and was not immediately "taken to air".

---

April 04 2005 at 17:58:22
Name: Chuck Fullhart
Location: Somewhere North of Oertles, West of the KVOO Xmitter Farm, looking for the Otasco store at Admiral and Sheridan, mainly just lost in time
Comments: When I was a radio wannabe at OSU, and the ink was still fresh on the third class ticket, Bob "Doc" Lacy used to give extra credit on his relatively few tests that no one ever got right the first time.
I hadn't thought of the question for years until I saw Jim Ruddle's and Don Norton's postings on the KVOO page.
There actually was a fourth gong, or tone, if you will, that NBC had prearranged to use at certain times to recall and alert their news staff in time of crisis or emergency.
What were the times that it was used?
The first time was at the start of WWII - on Dec. 7th, and the second time was at the time of the death of FDR.
Makes you wonder how we ever got along without email, PDA's, cell phones and the other pocket wonders that make our life so easy (?) nowadays.
According to this link from the KVOO-AM page, the first use of the fourth chime as an emergency alert was just after the Hindenburg crash on May 6, 1937 at Lakehurst, New Jersey. It was sounded again during the Munich crisis in 1938, with the news of the Pearl Harbor bombing on December 7, 1941, and just before the announcement of the D-Day invasion, June 6, 1944.
---

April 04 2005 at 16:10:42
Name: Tracy
Email: Tracybowerman@aol.com
Location: Waukesha
Comments: Hi I like your page.
I just love Hanson. You can e-mail me. Write back.
Hanson is going to be in Tulsa for Mayfest this year, Friday night, May 20, on the Tulsa World Spot stage.
---

April 04 2005 at 09:14:06
Name: Jim Ruddle
Email: jruddle@earthlink.net
Location: Rye, NY
Comments: I just noticed a picture on the Tulsa Radio link which showed several KVOO radio folk from years back. One of them was a young lady named Marti Coffman.
I was no longer in Tulsa at the time she worked there, but got to know her later when she came to Chicago to work in the NBC Television News Bureau, and was right across the hall from me in the Merchandise Mart.
A wonderful personality and a hard worker, I don't think she was terribly happy with the place. I completely lost track of her after I left Chicago, but hope she landed somewhere more enjoyable.
Does anyone know what happened to her?

---

April 03 2005 at 11:50:28
Name: Kelly Carls
Comments: I stumbled upon your web site by accident. Although it's mostly about television, I did see there is material devoted to Tulsa Radio.
I was the last Program Director to oversee 74KRMG under the ownership of Swanson Broadcasting, Incorporated. Gerry Swanson was President of the small company, which, at that time, owned stations around what used to be known at the "oil patch."
I started work for 74KRMG in December, 1984. At that time, the station was #7 in the ratings. John Erling was the top dog in the morning, but the station had nothing going for it the rest of the day. Working with Mike Crusham, who was then the General Manager, we got the ratings up to #1 by the Winter book of 1987. An AM station that had been pronounced dead was not only still alive, but was at the top of the market.
The radio industry has always meant a lot to me. I started my first part-time radio job as a high school sophomore. Today, I serve as a Regional Vice-President of Programming for Clear Channel Radio, the largest operator of radio stations in America. Through it all, I can honestly say the most gratifying - and most fun - radio job I ever held was at 74KRMG. Even if no one in Tulsa remembers who I was, guiding 74KRMG back to premiere status in the market remains one of my fondest memories.
Thanks for putting up an interesting web site. It brought back a lot of happy reminiscences.
Apparently it was not an April Fool joke as I had thought that John Erling is stepping down from his on-air position. The press release:

On the day of his induction into the Oklahoma Association of Broadcasters' Hall of Fame, KRMG (AM 740) radio host John Erling announced his intention to leave the station's morning program. However, Erling will remain with the Tulsa radio station.

"John approached us several weeks ago, inquiring if there was a future role he could play with KRMG that didn't include hosting a morning drive program", said Dan Lawrie, Vice-President and Market Manager of Cox Radio in Tulsa, which owns KRMG. "John's value to the radio station goes beyond his contribution to the morning show, so with John's input, we have crafted a position that will allow him to serve in a public relations function and represent us in the community at civic events and at industry functions" Lawrie said.

As Erling announced his decision to his audience, he stated he had the best job in Tulsa broadcasting, but he was looking forward to sleeping in and not responding to a 3AM alarm clock. "This new role offers me a chance to do the things I love most without the morning grind. I will still have an on-air presence, plus I will have a more direct involvement with the listeners and the clients of the station" Erling said.

Erling joined KRMG in November of 1976. Over the past 28-years, he has remained one of Oklahoma's top rated radio personalities.

Friday evening, the Oklahoma Association of Broadcasters will induct Erling into its Hall-of-Fame. "The KRMG staff intends to celebrate this milestone with John" said KRMG program director Drew Anderssen. Erling is also a finalist for "Personality of the Year". That award will be announced Saturday evening.

Erling will remain as KRMG's morning drive host until a replacement is found. "That search will now begin" said Anderssen. He added "it will be a most difficult task."
---

April 03 2005 at 01:50:25
Name: Frank Morrow
Email: frankmorrow12@yahoo.com
Location: Austin
Comments: Lorraine Bynum, who played harp over KVOO, performed on this instrument in the Tulsa Phil.
TU students and faculty were important performers in the orchestra. I know of one Central student, Mary Ellen Fenn, who was good enough to play violin when she was a junior. One Central music teacher, Mr. Gates, also played in it.

---

April 02 2005 at 19:32:10
Name: Mike Bruchas
Comments: Regarding the Tulsa Philharmonic's demise - can't believe it. KTUL radio staffers and TV staffers worked or played in it. The late Rudy Cohen - Continuity Director at 8 for years was a violinist. We used to go backstage at the Old Lady of Brady to see him after a concert. Former KTUL Sales star then GM Saidie Adwon started as Music Librarian with the Philharmonic. Wish I could remember more ties to radio/TV and The Tulsa Philharmonic.

---

April 02 2005 at 12:50:22
Name: Webmaster
Comments: Archived Guestbook 180, where we just heard some very funny stories from John Bode, who started his career at KGCT-TV, Channel 41.
Roy Pickett, radio talent and technician who did sound recording at the Nuremburg trials after WWII, passed away. We heard from his niece, and many chimed in with their personal memories of this gentleman.
Joel Genung caught up with Oklahoma's first TV meteorologist, Harry Volkman, on his visit to Tulsa.
Guestbook 180 has much more of interest than I have summarized. Please check it out for yourself!

---
Back to Tulsa TV Memories main page