Tulsa TV Memories GroupBlog 335

TTM main | What's new on TTM? | GB Archive


July 29 2012 at 21:39:33
Name: Scott Blaker
Topic: Stuff in the Studio
Email: sblaker@comcast.net
Comments: In answer to Steve Bagsby's question, one of the first commercial FM stations in Tulsa was KOCW, owned by Claude Hill, who was also the chief engineer for KWGS.

KOCW operated from a garage at the back of 1227 South Harvard, with (as I recall) a screaming 3500 watts from high atop an 87-foot tower. We broadcast in stereo using an old mono board, resulting in the fact that there were four pots involved in any segue. You'd rest your left under two pots and your right hand on top of the other two, and slide horizontally.

Oh - and when it rained, water tended to puddle on the floor right in front of the transmitter, making the nightly shut-down a rather dicey affair. But - hey - for those of us coming from KWGS, it was a real commercial gig!



Former mayor Terry Young also mentioned in GB 24 working for KOCW, the predecessor of KMOD.
---

July 28 2012 at 12:31:57
Name: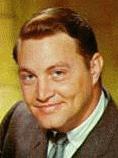 Jim Ruddle
Topic: Korean war vets On TV
Comments: There must have been many.

I'm pretty sure Johnny Chick was in the Air Force, but at the time we got back to civilian life, most just kissed off the previous few years. Of course, I knew a large number of ex-military, however, they were not in radio or television--to my knowledge.

Again, I'm pretty sure my limited time for socializing (full time student at TU, full time flunkie at KOTV) kept me from hearing other people's stories.

---

July 27 2012 at 22:35:31
Name: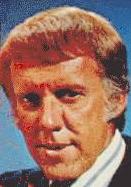 Lee Woodward
Topic: Korea-Korea
Email: Semper-Fi.com
Comments: Jim,

Add me to your list of Korean vets. I was in an Air Reserve unit in Grand Prairie, Texas while in High School. I had joined because a friend had pointed out that you just attended once a week and got a great two weeks in sunny California. I actually got two years as I was called to active duty in 1950. My aviation background landed me at El Toro Marine Corps Air Station in Santa Ana, California until the "police action" was brought to a close in 1952 by President Truman.

A lot of the fellows I was in boot camp with never made it back. My squadron was preparing to go over there when they blew the police whistle.

I never told my parents that after I got out of boot camp, in the best shape of my life, I got the flu and almost died at the Naval Hospital in San Diego.

Might as well have been a bullet.

---

July 27 2012 at 13:56:41
Name: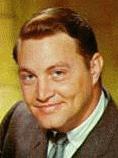 Jim Ruddle
Topic: Korean Vets
Comments: Going back to a very early TV Memories submission, I noticed that someone had posted the names of employees who served in the armed forces in WW Two and Vietnam, but no mention of anyone who served during the Korean War years.

Since I was one, I'm sure there must have been a few others. Or maybe not. Interestingly, but not surprisingly, the Korean War was skipped over as though it didn't occur. I had three Central High School friends killed in that mess so it has always been of some importance from my perspective.

---

July 20 2012 at 20:22:28
Name: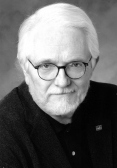 Gary Chew
Topic: Some Schwartz' Favorites Aren't Mine
Comments: I have a short list of folks whom I don't want to hear on Jonathan's WNYC gig. He plays them way too freqently for my ears. And, I won't name them. That's not nice. But I will name someone he plays hardly at all: Julie London.

Ms. London or Mrs. Troupe, if you like, has a voice that was in a category of "as good as they get." Then looking at her was no chore at all, either. Her LP with Oklahoma's great jazz guitar man from Skohgee, Barney Kessel, is also a love song recording from the 'good as it gets file, in my music liberry. And I got a few of 'em to compare it with.

---

July 19 2012 at 09:20:44
Name: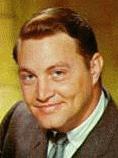 Jim Ruddle
Topic: Schwartz
Comments: Apologies first: I listen to Schwartz on WNYC, New York, Saturday afternoons. I usually bail after a couple of Sinatra sides. Enough already. Then, he comes on with a laundry list of material some of which is of rarely heard, differently voiced or orchestrated standards, and is arresting, interesting, entertaining.

Example: Fred Astaire singing Berlin's "Isn't it a Lovely Day.

(By the way, and my own discovery, did you know that the top record of 1932 was Astaire's version of "Night and Day"?)

Back to Schwartz: He plays an offbeat vocal by some unknown (to me and most of the world, I'm sure) who either has a breathing problem or someone's hands around her throat. After that, more good stuff.

Frustrating.

---

July 19 2012 at 00:19:48
Name: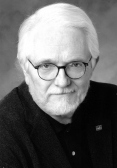 Gary Chew
Topic: J. Schwartz
Comments: To G. Tomek... listen to JS everyday. He plays Sinatra at about :45 after the hour in his last hour, every day. A bit of trivia on Schwartz: His wife is an actress who plays the woman that Warren Beatty winds up with at the end of "Splendor in the Grass." Her name is Zohra Lampert.

btw, Beatty and I were born on the same day, the same year. I guess he got all the money... since I got all the looks. Ha!! More important trivia: William Inge wrote "Splendor in the Grass." And was from Independence, Kansas. Not too far from Tulsa.

---

July 18 2012 at 17:15:53
Name:

George Tomek
Topic: Jonathan Schwartz
Email: gwt.actor@cox.net
Comments: Tuned back in after a while. Word of Louise Bland's passing brought me back to the TTM website. Can't believe I ever stayed out of touch as this is the best of its type anywhere.

Gary Chew brought up Jonathan Schwartz. He's a favorite of the wife and me. Had a great show on XM radio on a channel called "Frank's Place" playing you-know-who and you-know-what kind of music. Then the channel morphred into "High Standards" and then Schwartz was gone.

People respond to emails. Schwartz emailed us back right away to let us know he's a daily regular, 7 days a week, on the 40s Channel - playing Sinatra, etc. music. Tremendous amount of music history. His father was a composer and arranger.

All is well. And, I'm still working. Have a commercial currently being tested in two Top 20 TV markets and just did an industrial video for an interational accounting and risk management company. I co-anchored a look at news in the year 2020 with a young, talented Jordanian woman as my co-anchor. Doing some voiceover and other work, too.

Again, this website remains a testament to Tulsa as TV and radio market - and, of course, as a wonderful city.



George, great to hear from you. Thanks for the update.
---

July 18 2012 at 15:37:23
Name: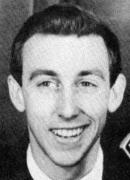 Frank Morrow
Topic: Jo
Comments: I used a recording of Jo Stafford's "No Other Love" at my wedding. I still have the record; fortunately not the wife.




---

July 17 2012 at 00:37:37
Name: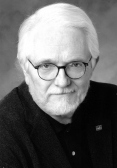 Gary Chew
Topic: Jo Stafford and Paul Weston
Comments: Yes, Jim. I used to put that LP on with a stack of other stuff that was all done in ONE key. Darlene and Jonathan blew people out of the den, when they came on my speakers, then I acted like I couldn't hear that anything was wrong with how the music was being performed. Fun.

Some one 'borrowed' that record from me, and I haven't seen it since.

btw, I listen to Jonathan Schwartz on WNYC via XM Sat radio, a lot. He plays Jo, doing her on-key stuff, almost everyday. What a singer she was, indeed.

---

July 16 2012 at 13:15:34
Name: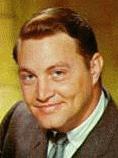 Jim Ruddle
Topic: Tin-eared singers and funny music
Comments: In ref to remarks about Florence Foster Jenkins and other tin-eared singers, one must not overlook the remarkable Jo Stafford who, with perfect pitch and perfect interval, was able to sing those off-key marvels with her husband's accompaniment.

And for classical singers and humorous music, I point with glee to the inimitable Lawrence Tibbet, who recorded a nautical ditty about a sailor who hooks up with a South Sea island lady who practices tatooing. The killer line:

"She had designs on me."

---

July 16 2012 at 07:53:13
Name: Pat Murphy
Topic: The Spanky Show
Email: bigfoot48@gmail.com
Comments: Oops. I realized awhile after writing my previous post that our Cub Scout troop was on Spanky's show, and not Lee's. It appears from the Wikipedia entry that Spanky's show was on for a few years in Tulsa in the late 50s and had a studio audience which we were a part of that day.

---

July 15 2012 at 17:42:15
Name: Pat Murphy
Topic: Lee Woodward & King Lionel
Email: bigfoot48@gmail.com
Comments: My Cub Scout troop was on Lee's show on the day that Spanky McFarland was there too. I remember doing part of a skip with him - pulling him by a Cub Scout kerchief thru an opening of some sort to start the show. Must have been about 1958.

One other memory I have of watching the show, was the bit where Lionel came clomping up from the dungeon while Lee waited and made faces. Great stuff!

Great website evoking many great memories of that time long past.

---

July 14 2012 at 17:55:33
Name: Richard Eby
Topic: Music (Cosme McMoon)
Email: richard_eby@hotmail.com
Comments: To add a little information to Lee Woodward's remarks about Cosme McMoon: The following link is to a post on Answers.com by Cosme McMunn's grandnephew in San Antonio Tx. It seems Mr. McMunn (McMoon) was an accomplished musician. Here is the link:

http://wiki.answers.com/Q/What_happened_to_cosme_mcmoon_after_florence_foster_jenkins_died

---

July 13 2012 at 12:22:48
Name: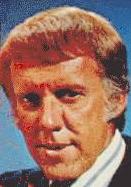 Lee Woodward
Topic: Music
Email: It's a Blue Day Dot com
Comments: Frank,

You're correct about the funny songs. Louis Armstrong did some of those. All time favorite who made a living with these didactic melodies was Danny Kaye. Then there were the bootleg "party records" which I remember my older brothers playing. Since I was at the early stupid age,I didn't see what was funny. ( Yes! I know I am now in the later "stupid stage.")

I also have just recently listened to my vinyl disk of Florence Foster Jenkins and she still makes me howl. Her bad singing came to her naturally but Jo Stafford's was a put-on which required great control for a singer of her credentials.

By the way, Florence's pianist used a faux name in their concerts; Cosme McMoon or something like that. The concerts always sold out way ahead of time.

The really odd thing today is, the number of these people who show up to audition for American Idol, etc. Some worse than Ms. Jenkins, and when told the truth, lash out in some pretty funny ways in addition to their other non-talent.

I have also been to classical vocal concerts where a funny art song or two are offered up. One of the best is by the late great baritone, Robert Merrill. This tough song is "The Green Eyed Dragon with 16 Tails." ....Book 'em Dano! On You Tube.

---

July 12 2012 at 15:12:44
Name: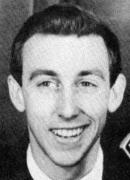 Frank Morrow
Topic: Funny music
Email: frankdotmorrow@coxdot net
Comments: Catching up on my Tulsa TV memories, I noticed someone said that a big difference in contemporary rock music and the music of our time in the '40s and '50s is that there is a lack of humorous music now. I remember the following such singers and groups (I'm sure that Jim Ruddle recalls many more.):

Groups/bands: Spike Jones, Red Engle and his Natural Seven (Jo Stafford sung as "Cinderella G. Stump"), Phil Harris, Hoosier Hot Shots, Kay Kyser,

Singers: Homer 'n Jethro, Dinah Washington, Ross Bagdasarian, Jimmy Durante, Doris Day (occasionally), Arthur Godfrey, Jerry Colonna, Judy Canova, Doris Day, songs from musicals: "Too Darned Hot" from "Kiss me Kate," Danny Kaye, Dina Washington

Single records: "Strip Polka," "Doin' What Comes Naturally," "Big, Fat Rusty Dusty," "Give me Money, Money, Money, Money, Money," "Laugh, I Thought I'd Die," (both by "Big Jim Buchanan) "Grandma's Lye Soap," "Feudin,' a-Fightin', and a-Fussin,"

Red Skelton sang so bad that every record was embarrassing, although not so hilarious as Mrs. Frances Foster Jenkins, who would hire music venues (one of them Carnegie Hall) and would sing opera. She couldn't carry a tune but was oblivious to the audience that would be rolling with riotous laughter.



Thanks for catching us up. Frank.
---

July 11 2012 at 11:04:21
Name: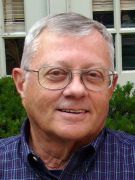 Mike Miller
Topic: Ernest Borgnine
Comments: Back in the mid 80s when I was working as press secretary to U.S. Sen. Chic Hecht of Nevada, I had the pleasure of meeting Ernest Borgnine at a Las Vegas fundraiser. (George Burns was the MC.) Chic butchered Borgnine's name, introducing him as Ernest Borg-a-nee-nee. "We all know who you are," the senator meekly added.

I cornered Borgnine to apologize for the intro gaffe and wound up spending about 20 minutes chatting with the actor. At one point, the topic turned to Connie Chung. I mentioned I worked with her in DC right after she graduated college. Borgnine remarked, "Of all the reporters who've interviewed me over my career, Connie was the nicest!" I passed that on to Ms. Chung, who still sends me (holiday) cards after all these years. She IS nice.

---

July 10 2012 at 02:03:48
Name: Tim
Topic: Ernest Borgnine
Comments: Mr. Bruchas,

Your note about EB's made-for-TV movie prompted some thought. I was familiar with Richard Farnsworth's "The Straight Story", but didn't realize that EB had a similar role.
A cursory search revealed the movie is "Abilene" and was released in January 2009. I wonder if it's available for rental?

---

July 09 2012 at 22:45:45
Name: Me=Joe
Topic: Bob Hall-Storm Spotter
Email: aa5drv@gmail.com
Comments: Dont know if you knew Bob Hall. He was a local storm spotter and longtime key volunteer for Oktoberfest, and all around good guy.

We lost Bob this past weekend at the young age of 45.

Bob was indeed one of the good guys that anyone could count on in a pinch.

Folks in the storm spotting community will definitely miss his presence.

---

July 09 2012 at 20:56:07
Name: Mike Bruchas
Topic: Ernest Borgnine - R.I.P.
Comments: Ernest Borgnine - dead at 95.

What a career - gems amid a lot of so-so pix.
Also a pioneer in live TV drama with "Marty".
He worked till a short while ago and even did voice-over work on SpongeBob SquarePants.
Last movie role at 93 - in R.E.D.

He`actually served 10 years in the Navy before becoming an actor.

TV here is running a cycle of "McHale's Navy" in Europe. The movie made for the series - bombed. Then there was a horrible re-make of McHale's as a movie with Tom Arnold - a few years back.

He was a good guy, and evil guy and a comic.

He was the guy who killed Frank Sinatra in "From Here to Eternity", the psycho train brakeman vs. hobo Lee Marvin in the ultra violent "Emperor of the North Pole"; and Bill Holden's trusted side-kick in Sam Peckinpah's "The Wild Bunch".

He was in the "Dirty Dozen" movie as a general with sense - surrounded by officers with NO sense of war.

He did a made for TV movie about a guy who could no longer drive - taking his riding lawn-mower to visit a dying brother. (Actually one of 2 movies which came out - based on a true story.)

In his early 80's - he did a one-off PBS show of touring small town American in his RV with a camera crew.

He was married to Ethel Merman for 6 weeks - married 5 times over all.
---

May 14 2012 at 09:40:05
Name: Erick
Topic: Pennington's
Comments: Just watched one of KOTV's "vault" stories from 1983 about Pennington's Drive-In (www.newson6.com/vault), and apparently the company that currently owns the rights to the Pennington's recipes will open a new Pennington's at sometime in the future.

---

May 11 2012 at 11:13:36
Name: Jim Reid
Topic: Warm & Fuzzy Equipment
Comments: My favorite piece of equipment at channel 8 back in the 70s was the Grass Valley 1600 switcher. I had used nothing but crappy industrial type switchers before coming to 8, and suddenly I had this dream switcher that in my mind could do just about anything.
We used to try to come up with new ways to use all the effects. I remember when WTBS first showed up on cable, we loved how they did things and would copy them all the time. Soft edges and cascading effects banks were a wonderful thing. The big fancy thing they have at my station now does more on one effects bank than the entire 1600 could do, but I still have a soft spot for that switcher.

---

May 11 2012 at 08:33:31
Name: Erick
Topic: Don Woods
Comments: KTUL aired an interview with Don Woods tonight. Sounds like a "goodbye" to me...

http://www.ktul.com/story/18286061/don-woods-i-want-to-be-remembered

---

May 11 2012 at 01:30:28
Name: Barry Parks
Topic: Kon Tiki Koni Tulsa
Email: man gani 6 @ hot mail. com
Comments: It was my favorite place to take dates. It had to be as beatnick Maynerd G Krebs from Dobie Gillis TV show was my alter ego at the time. The conys were good but my favorites were the exotic drinks that no one else had (no booze) but good all the same. The lady who took our orders was cool and a friend so we always enjoyed talking to her too. I usually parked the 1960 Falcon in the canebrake in the back.

---

May 11 2012 at 01:19:32
Name: Barry Parks
Topic: 11 Street Drive-In
Email: man gani @ hot mail .com
Comments: The 11 st. Drive-In was closed in 1961 and it was kind of a club house to some of us boys in the area. We carried some of the metal chairs up on top of the screen and would sit up there surveying our domain. We saw a man come in with a truck and went down to see what was up. His name was Mr Drake and he was in the process of reopening the old 66 Drive-Iin as the 11 Street Drive-In. We asked for a job and got hired on the first crew for the reopening in march of 1964.
The old original screen had a lot of neon lights but many were broken and not replaced but some still worked it must have been quite a sight with all lights on when it was new. The marquee out front was changed to 11 Sreet Drive-In and the neon restored but most on the screen lights were left off.
It was a fun job for high school kids but paid .80 cents an hour and we got off work a bit after 2 am. Taking tickets was easy but working the concession stand was a mad house. Everyone worked out of the same cash register and we had to keep the total for all the items in our head until we could get to the register and put in the cash and make change. We got good at making change as any shortage of cash in the register or inventory of cups and such came out of our pay.
When you rented a film to show you could keep it as long as you wanted before trading it back for another. Usually it was kept until it payed for itself and made a profit then new ones were ordered. They orded CLEOPATRA, staring Elizabeth Taylor and it cost so much we had to show it for a very long time to break even. By the time it was over we all knew every line in the movie and often put on our own performance at the concession stand.

---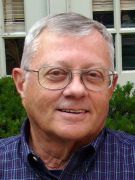 May 10 2012 at 11:10:42
Name: Mike Miller
Topic: Was Turley "Dreamsville?"
Comments: Ah, Gary Chew has a good memory. Part of the staff was always well-rested!

An engineer at KTUL-Radio when it was based in Turley, was required at night when the signal became directional. (It sometimes became delusion.) I had no direction except to play music I could hum. Station manager, Jim Schoonover soon learned I could hum a lot of jazz from Dave Brubeck, Barney Kessel among others. This was a talent that greatly annoyed Schoonover when he would call to complain. Dave Oliphant was the engineer I remember. Dave would go into full hibernation mode and I'd have to wake him at the end of my shift (around midnight.) The wake-up call was basically to let him take over the board and simply play records, back to back, for an hour until sign off. The radio programs published in the World and Tribune actually listed the 12-1 a.m. slot as "Dave's Show." When fully alert, Dave was very proud of his show even though he never opened a mic.

There was also a very old night watchman I had to wake up early Sunday mornings to let me in.


---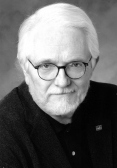 May 09 2012 at 23:45:52
Name: Gary Chew
Topic: Turn Off the Echo Chamber
Comments:

Yes to Mike Miller about the echoed date lines of yesteryear on KTUL AM. It was an old reel-to-reel tape recorder (on record) with a loop across the heads that gave us the beloved "Tulsa...sa...sa....sa...sa." But the news guy, before delivering the cast, had to remember to hit the start button on the recorder which was next door, in the xmitter room where the engineer slept at night. Mike can tell you more about somnolent nature of that crew. Zzzzz.

---

May 09 2012 at 18:33:52
Name: Mitch Gray
Topic: Studio Stuff
Email: North Of You
Comments: We had a music director who put a lot of vinyl music onto carts. Trouble was, he would cut off the end of a tune before it faded out! Unless we were familiar with the tune,we never knew when it was going to end (Lousy when you're in the john).
Other distractions: Pennies on the cartridge end of the unbalanced tone arm which inevitably fell off, stinky SM7 mike windscreens, Uncued carts, crappy Marti antennas, and digital clocks.
I loved analog clock faces which IMO, gave you a better sense of when something was coming up or about to end.
More later after Scott Linder delivers his manifesto.
---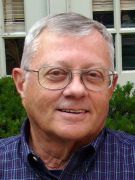 May 09 2012 at 16:38:07
Name: Mike Miller
Topic: Gadget I HATED!
Comments: Around 1959-60, somebody at KTUL Radio decided that dead air was a mortal sin and that we had too much of it. So a gadget was installed that automatically raised the volume....of DEAD AIR! With this device, dead air of three or four seconds sounded a bit like the roar of a tornado. Any sound would break the loud silence. Loud silence? "Shut up!" would do the trick.

It was that, or an echo dateline we had to use for a time. It was operated by the newscaster flipping a switch. "Oklahoma City, city, ity, ity." "Saigon, on, on and on." As I recall, the echo dateline gizmo didn't last long either. But at that point, neither did KTUL-Radio.

---

May 09 2012 at 15:53:59
Name: Scott Linder
Topic: Studio Stuff
Comments: Mr. Bagsby,

You ask a very interesting question which would require a VERY long list from those of us who began in radio in the 60s, and still work in television.

I'll try to make a list.... but it won't be easy!!!

---

May 08 2012 at 17:21:04
Name: Steve Bagsby
Topic: Studio Stuff
Comments: I'm posing a question to all the folks who worked in TV and Radio. Was there any particular gadget, tool, prop or device that stands out in your memory? It could be something you loved or hated. An indispensable icon or a total piece of junk. What thing in your professional lives would bring you warm fuzzy memories, or cause you to reach for the BC powders?
Just curious.

---

May 07 2012 at 09:08:28
Name: Erick
Topic: Nelson's Buffeteria
Comments: Noticed on the way to work this morning that Nelson's Buffeteria has opened on Memorial near 44th. I'll have to check it out... very close to my place of employment.

---

May 07 2012 at 00:26:36
Name: Mike Bruchas
Topic: "Goober"
Comments: George "Goober" Lindsay died at 83 - he took over Jim Nabors' slot on ANDY OF MAYBERRY.

When I was part of the team who put then KGMC-TV on the air in OKC in the late 70s - he was the featured entertainer at our owners' reception. Pretty darned good mini-Vegas act.

---

May 02 2012 at 09:17:37
Name: Erick
Topic: Don Woods
Comments: Last night, current KTUL chief meteorologist Frank Mitchell visited with Don Woods, who has been ill. Frank posted a pic of he and Don together on Facebook. I grabbed it, and put it on Flickr. Here's a link:

http://www.flickr.com/photos/25087469@N00/6989475152/

Still not sure of his condition, but at least he was up to having visitors and to have his photo taken. The last I heard, he was in good spirits.

---

April 27 2012 at 18:23:44
Name: Mike Bruchas
Topic: Don Woods?
Comments: Any news today on his condition?

---

April 27 2012 at 00:33:17
Name: Mike Bruchas
Topic: Former Miss Oklahomas
Comments: When I went to TU in the 70s, Jeanie Gambrell (spelling?) was attending TU. Somehow her courtesy Olds Cutlass always found a parking spot on the U.

I worked with Trelynda Kerr ('85?) when she was Traffic Director at Nostalgia TV - later Goodlife TV in DC for several years. She also worked for BET for a while and a cable net up in NYC. Last heard - she was back in DC.

---

April 26 2012 at 09:53:25
Name: Erick
Topic: Don Woods
Comments: Reports are that former KTUL meteorologist Don Woods is gravely ill.

---

April 24 2012 at 17:44:04
Name: Stephanie Stidham
Topic: Miss Oklahoma Museum
Email: missojunkie@yahoo.com
Comments: Hello! My name is Stephanie Stidham, and I am working on putting together a "Miss Oklahoma: Through the Years" exhibit this June 1-9. I saw several posts concerning LoRene Washburn Marvin, Shirley Barbour, Louise O'Brien, etc. I have tried contacting the addresses present, but they don't seem to be working. We would love to feature these ladies in our exhibit with photos, and clothing from every decade of Miss Oklahoma. If anyone has a working contact for these ladies or their families (Especially Darren Marvin!), your help would be much appreciated!

Stephanie Stidham

---

April 24 2012 at 13:45:40
Name: David Batterson
Topic: Ryan Seacrest
Email: dwbatterson(at)geeeeemailDOTcom
Comments: Ryan learned a lot from Dick Clark, and he's fast becoming a major media mogul. He just signed a deal with Mark Cuban's HDnet to provide entertainment programming, and the channel will be renamed AXS (access). It will be a very different demographic than HDnet now programs for.
On a different mention of Clark, back in '69 I had one of my short films used on "American Bandstand" (Chromakeyed behind the dancers). And I got paid $75. I think that paid about 2 weeks rent at the time! ;-)

---

April 24 2012 at 13:42:12
Name: Alan Lambert
Topic: New story on Big Band Saturday Night
Email: bbsn@att.net
Comments: Hi everyone! I'm pleased to say Oklahoma Magazine will have a story on Big Band Saturday Night on 89.5 in their May issue. I appreciate John Wooley and Oklahoma Magazine for the interview! Check it out.

Alan Lambert
Big Band Saturday Night on Tulsa Radio Since 1995
KWGS (Pubic Radio Tulsa) NPR and BBC for Tulsa
The University of Tulsa
800 South Tucker Drive
Tulsa, Ok 74104

---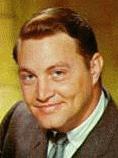 April 24 2012 at 08:43:46
Name: Jim Ruddle
Topic: Party Line
Comments: I don't recall exactly when it began, but before "Dance Party" on KOTV there was "Party Line" hosted by Chris Lane (Alexander). As the late Don Norton posted some time ago, the "Alexander" handle was already owned by Jack Alexander, so Chris just used his middle name.

Dick Clark supposedly took over a dance party show, in Philadelphia, in 1957, and I'm sure that Lane's "Party Line" had been on Channel 6, Saturdays only, for a least a year or two at that time.

---

April 23 2012 at 17:12:36
Name: Wesley Horton
Topic: Test pattern
Email: okc_rn@yahoo.com
Comments: Hey Mike,

Hope all is well in your corner of the world. I ran across something you and your followers might be interested in.

You may remember the old "Indian head" test pattern from days of old. Now there is a fellow who has obtained the original artwork, cleaned it up and is selling copies. Here is his link:

http://www.pharis-video.com/p5013.htm


You realize of course, that I cannot listen to Mancini's "Dreamsville" without instantly being transported back to the late 60's. . . "We now end our broadcast day here at. . " With Dreamsville playing in the background. Acid etched into my mind for all of eternity. ..

---

April 21 2012 at 18:20:26
Name: Andy Holthouse
Topic: Pepsi Cola Teens of Tulsa
Email: andyocoregon@comcast.net
Comments: I vaguely recall a special production booklet that was produced in the late 1960's by Pepsi Cola that was titled "The Teens of Tulsa" or something similar. Does anyone else remember that?
I never bought one since I was too busy living that lifestyle down on Riverside Drive, in Boots Drive-In and Mohawk Park.

---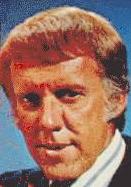 April 19 2012 at 16:34:49
Name: Lee Woodward
Topic: Dick Clark
Email: FlintFootWedgeDotcom
Comments: Well, I can't think of too many TV types that had a better run than Dick Clark. I suspect he controlled his show(s) pretty closely and so, knew who was and wasn't favored by his Teen crowd.
As the first host of Top 10 Dance Party on KOTV, we obviously were a copycat in many ways. We even got some of the same singer's on occasion.
A question arose about Okie talent on Dick's shows. Dwight Twilley was mentioned. I would guess a few more made it. I would be surprised if David Gates wasn't a guest.
Dick seemed to be a class act all round. Even taking Ryan Seacrest under his wing and giving him advice that helped Ryan to his $125.000.000.00 current worth! A little bit more than I amassed at Channel Sex (which it used to be called early on) in 27 years.
As for the new KOTV? One wonders if they will introduce HD when they open the new digs? Someone finally woke them up to lighting and makeup. Happy to see that. Lots of great moments in that old Truck Dealer building.

---

April 19 2012 at 13:39:09
Name: DolfanBob
Topic: New Years
Email: DolfanBob@lycos.com
Comments: Mike as much as I would like to think that the network would pull the plug on the show. I'm just certain they feel we havent seen enough of Ryan Seacrest

---

April 19 2012 at 08:15:25
Name: Mitch Gray
Topic: Bandstand
Email: North Of You
Comments:

Tulsa rocker Dwight Twilley appeared on American Bandstand at least two times that I recall. In 1975 with the hit "I'm On Fire" and in 1984 with "Girls".

I wonder if any other Tulsa musicians, other than Dwight's band members, were on that show?

---

April 18 2012 at 20:11:31
Name: Mike Bruchas
Topic: DICK CLARK dies...
Comments: Today at age 82 - supposedly a heart attack. I thought that he was older...

Who remembers watching AMERICAN BANDSTAND on KTUL?

BTW - since he's gone - I guess there WON'T be a NEW YEAR'S ROCKING EVE this year....so maybe the world WILL end on 12/21/12....phoo....

---

April 18 2012 at 20:04:31
Name: Mike Bruchas
Topic: FOR Jim Ruddle
Comments: Griffin Comm home webpage...

Go to:

http://www.griffincommunications.net

I heard that the new building in Tulsa might be done sooner than expected...

---

April 18 2012 at 20:01:36
Name: Mike Bruchas
Topic: Per Jim Ruddle...
Comments: I like that NBC = NO BONUS CHRISTMAS....

When Bob Gregory ran KTUL TV news, he at least had turkey and all the trimmings brought in for Thanksgiving for all of the newsroom staff - but I think NOT for Xmas...

---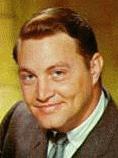 April 17 2012 at 11:04:50
Name: Jim Ruddle
Topic: KOTV move
Comments: Are there any firm dates for the KOTV relocation? Grand public opening, etc?

---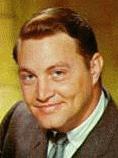 April 09 2012 at 07:35:39
Name: Jim Ruddle
Topic: NBC
Comments: That "not a holiday" routine reminds me that one of the first things I heard from the stagehands and tech staff when I went to work for NBC was that it stood for

"NO BONUS CHRISTMAS."
---

April 07 2012 at 16:30:24
Name: Mike Bruchas
Topic: Happy Easter
Comments: As heard in my first job at KTUL....

"Remember that Easter is not an officially observed Company holiday.
So those of you working Easter Sunday had better NOT put in for overtime...".

---

April 04 2012 at 17:25:53
Name: Mike Bruchas
Topic: BOUNCE
Comments: Bounce - the African-American oriented digital channel showed PLACES IN THE HEART last week.

A lotta Bob Wills fiddle tunes in it as the soundtrack...

---

April 03 2012 at 23:24:35
Name: David Batterson
Topic: Doris Day again
Email: nonetopostatthistime
Comments: To follow up an earlier discussion, Doris Day has a new Double-CD collection and 4-movie DVD just out!
Go to: www.dorisday.com

P.S. I'll never forget how she stood by her longtime friend Rock Hudson during his final weeks. What a talent, and a class act all around.

---

April 03 2012 at 19:29:30
Name: Wesley Horton
Topic: Admiral Drive in GOOD NEWS!
Email: okc_rn@yahoo.com
Comments: Looks like the screens are UP! Take a look.



Wesley is the co-conspirator of the Tulsa Drive-In Theatres pages here.
---

March 30 2012 at 15:28:16
Name: Webmaster
Topic: End of an era, start of a new one
Comments:

From the Tulsa World, 3/24/2012: "Former motel razed in downtown Tulsa" (the Downtowner, background in GroupBlog 305.)

From This Land TV: actor Wes Studi visits and reminisces about Coney Island, until recently on the ground floor of the Downtowner:
From the Tulsa World, 3/29/2012: "Coney Island to reopen Friday at new location"
---

March 30 2012 at 14:50:31
Name: Webmaster
Topic: Previous GroupBlog link
Comments:
Archived GroupBlog 334.
---
Back to Tulsa TV Memories main page