Peg and Al Bundy visit the Rose Bowl, 1987

Photo by Mike Ransom



The Rose Bowl at 7419 E 11th St (aka Route 66) in Tulsa. The lounge inside is named "Jerry's".

From the webmaster's photos taken at the Rose Bowl...

Katey Sagal and Ed O'Neill appeared at the Rose Bowl in 1987 to promote their then-new show on Fox, "Married... with Children". KOKI Channel 23 had just become a Fox affiliate.
Trivia: Katey's father, Boris, directed "The Omega Man", Elvis' "Girl Happy", "Hauser's Memory", "Night Gallery", "T.H.E. Cat", "Adventures in Paradise", "The Man From U.N.C.L.E.", "Twilight Zone"...(links all within this site)


(via email 7/30/2002) Mark Hyatt was there, too:

The pics I'm sending you of Al & Peg Bundy, I took with a camera that belonged to the owner (retired) of Rose Bowl.

I was employed at Rose Bowl during 1987 (as a mechanic) so I've seen it all in person. I lived across the street from the Rose Bowl at that time.




Mark Hyatt also saw "Weird Al" Yankovic shoot "UHF" at the Rose Bowl in 1988, and was an extra.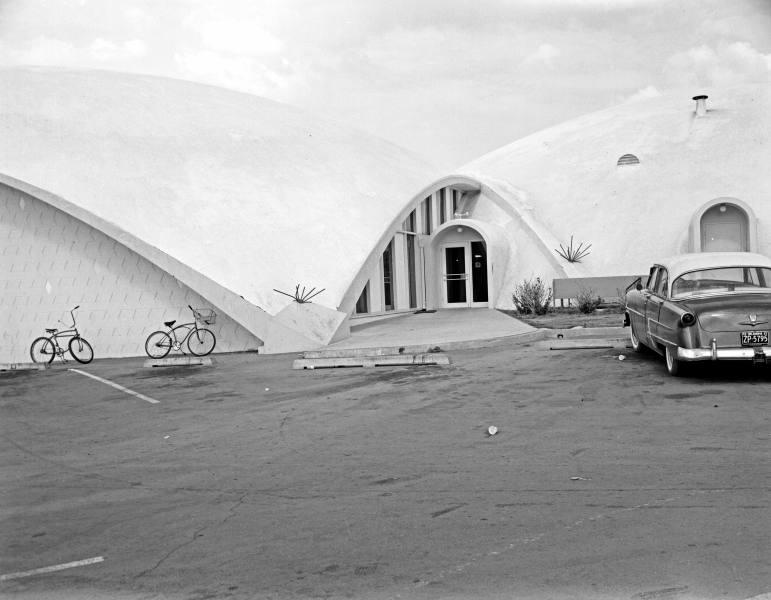 Courtesy of the Beryl Ford Collection/Rotary Club of Tulsa, Tulsa City-County Library and Tulsa Historical Society.

As of late 2008. the Rose Bowl is back in business as a music venue. Here is the Rose Bowl MySpace page for more details and upcoming events. They book:

"Local and national bands that are above the norm mcdonald. Talent found from off the beatin path finder. Punk Rawk, Metal, Blues, jazz core, and any other type of interesting or original music, act, or show. independent productions of any type welcome."

Experience the magic of Zamfir's pan flute! (as seen on Tulsa
Cable around the same time as the Bundys started.)


KOKI "UHF" Channel Changer 2 Main page