KTBA letterhead, brochure and rate card
(Courtesy of John Moore and Don Cook)
What became of the KTBA site at 1025 W. Kenosha?

(via email) Stacy Richardson replied:
The building to which you refer is, of course, now part of the Rhema complex. I walk past the
window of the old KTBA control room every time I go to see the Christmas lights at Rhema.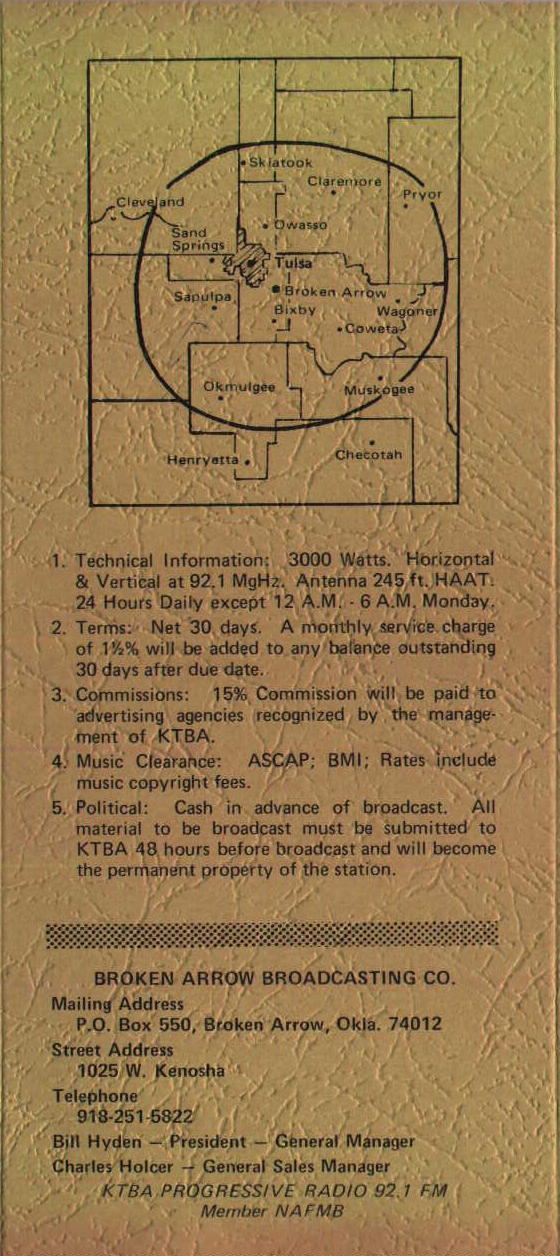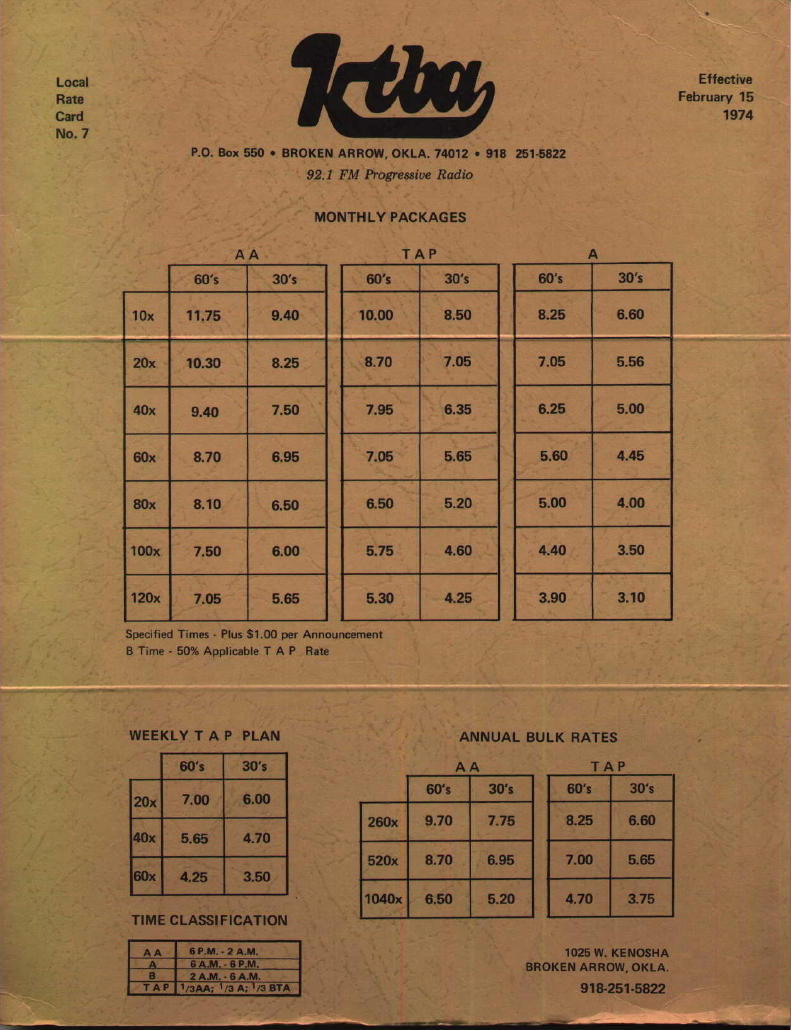 Back to KTBA Back to Tulsa Counterculture of the 70s Channel Changer 2 Main page