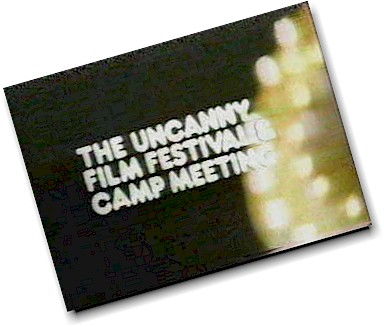 | | |
| --- | --- |
| By late 1972, having caught the eye of Jim Halsey, Roy Clark's manager, Sartain was added to the cast of the nationally syndicated "Hee-Haw", playing such roles as a highway patrolman, a short order cook, and a big kid. (a site that sells this autographed picture is http://www.collectinghollywood.com.) | |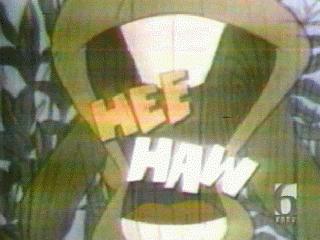 Gailard Sartain wrote in Guestbook 13:

Re: how I came to be on Hee Haw - it was not Roy Clark's idea but Impresario Jim Halsey who managed Roy Clark and other top flight acts at that time. Halsey approached me about becoming a regular on Hee Haw but I was skeptical because I had been bombarded with all kinds of weirdness and didn't know, at the time, who Jim Halsey was. I was flattered but skeptical. Months passed before I realized that Halsey was in fact a legitimate manager and the next time he suggested it, I leaped at the chance. Shortly after I began Hee Haw in 1972, Halsey was instrumental in taking Mazeppa from KOTV to KTUL which was good for Millaway and me. Channel 8 was much more accepting and realized the economic potential of the show...It was easier to breathe there. The atmosphere was more conducive to our style i.e.: Mike Denney was a REAL DIRECTOR and was creative and supportive as was the crew.


In 1974, Gailard Sartain co-starred on ABC's "Keep on Truckin'", an ABC summer replacement show. Some of his co-stars were Jack Riley (Mr. Carlin of "The Bob Newhart Show"), Didi Conn and Franklin Ajaye. Riley and Sartain next became featured performers on The Cher Show.


(from Guestbook 12) John Hillis said:
How about Mr. Sartain's radio spots for Coney Islander in mid-late 70's? I remember that tag line: "5 locations in Greater Tulsa, none in Lesser Tulsa."

2/7/2010: 2 PSAs ca. 1980 on KGCT. Courtesy of Blake Etter, by permission of Mr. Sartain.


Series of commercials for the Tulsa Zoo (stills courtesy of Lowell Burch)
He also created a radio program called "The Unfilmy Can Festival" post-Mazeppa.

Francis Ford Coppola's "The Outsiders" was shot in and around Tulsa in 1982

Sartain has gone on to become an established character actor with credits in over 50 films. A sample of his films: "Fried Green Tomatoes", "Blaze", "Roadie", the "Ernest" movies and "The Grifters". He also got a chance to play his long-time comic idol, Oliver Hardy, in the recent "For Love or Mummy".


Article about Gailard Sartain from Tulsa Magazine, circa 1986.
Gailard Sartain and Bill Davis guesting on
Rockin' John Henry's "Saturday Bandstand"



(from Rockin' John Henry's guestbook, by permission)

G.Ailard "Little Bit of Soap" S.Artain (9/26/99)

How often do you visit RJH's website? Mike Ransom's Tulsa TV Memory page
Year you graduated HS and where: 1963 from Will Rogers
Where do you live now? Los Angeles/Tulsa
Comments: Rockin' John:

I'm fiddling with the radio dial here in Baltimore, Maryland - can't find you - no such animal on these frequencies. In fact, not even any good radio period. Still think you ought to syndicate.

Wish I was there to harass you and Boppin' Billy, The King of Silly!

Be prepared to play "A Little Bit of Soap" and that Jerry Lee Lewis tune I like and can't remember when I'm back in your area code.

Enjoyed your website, adios

G.Ailard


Rockin' John Henry passed away 8/10/2004. He had played rock 'n roll and roots music, both on the radio and with his group, The Bop Cats, in Tulsa since the 1970s.

I first caught his "Saturday Bandstand" show on KELi around 1979-80. I loved that he played tunes from his own collection that you never heard anywhere else on the radio. His authoritative commentary was a real education. He is missed. (The link is to his official site)...webmaster

Here is a brief video clip from the recent TNT movie, "Pirates of Silicon Valley". The clip features Gailard Sartain as Ed Roberts, inventor of the first personal computer, the Altair. He is putting up a futile resistance to Bill Gates' attempt to double the software commission. The way he says the word "bidness" will be familiar to Mazeppa fans.

Gailard Sartain played a human services county supervisor on the premiere episode of "King of the Hill".


Gailard Sartain and Gary Busey appeared together on The Tractors' video "Shortenin' Bread". See it at The Tractors' web site.




Mr. Sartain didn't let his art background go to waste; he is a noted artist and has painted several album covers such as these:
Daddy A Go Go's recent CD, "Monkey in the Middle":




(click to see larger version
of the painting)
| | |
| --- | --- |
| The aforementioned "Will O' The Wisp": | |
| | |
| --- | --- |
| Hank Thompson's tribute to the Mills Brothers, Cab Driver | |
Busey starred in "The Buddy Holly Story", for which he received an Academy Award nomination (and won Best Actor from the National Society of Film Critics), and has acted in over 70 movies including "Under Siege", "Barbarosa" and "A Star Is Born".

Busey and his co-stars actually performed Holly's music themselves. His authentic rock 'n roll energy was a big factor in the movie's success. Look for Gailard Sartain as "The Big Bopper"!

"Carny" is another good Gary Busey movie. His performance as the insulting "Bozo" at the carnival is somewhat reminiscent of his Teddy Jack Eddy days.





(You can use the search engine below with keywords "Gailard Sartain" or "Gary Busey" to see a list of their available movies.)


Millaway went on to write for The Cher Show (working with Gailard Sartain again), and Shields and Yarnell. He worked on KMOD-FM's morning program, adding hilarious commentary about local happenings. He also appeared on KOKI's "Creature Feature" (click to read more about it on this site!)
Remember, we saw 'em first, Tulsans.


Mazeppa's closing theme: "Why Can't This Night Go On Forever?"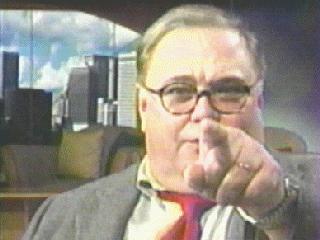 (from Guestbook 11) G.Ailard S.Artain of Hollyweird, CA wrote:

What great joy to have found the TTM web site. Mike deserves major accolades for all of his work. It conjures up wonderful memories (some scary ones, too!). It astounds me that people remember the Camp Meeting so vividly and with apparent fondness.

It's great to see the names of friends and associates that I have unfortunately, over time, lost track of. The TTM site has made my hazy recollections more clear.

But apparently I'm not alone in having this affliction! Hopefully, through this site, we can fine tune some of the details of that era! I am excited about finally having a forum to communicate with kindred spirits about the fun we used to have.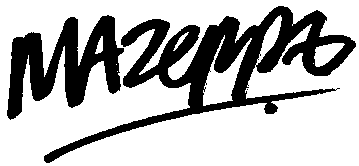 Lawzee,
Your humble servant
G.Ailard S.Artain (aka Mazeppa Pompazoidi)
(From Guestbook 3) Deb Walker in Colorado said:

Oh. My. God.

I thought I was the only one who remembered any of this. I've been telling people for years that Gary Busey was a local tv personality when I was a kid. No one believed me. HA!...

Gailard Sartain spoke at my 10th grade English class at my invitation. We all worshipped them both. I vividly recall the shade of red Gailard turned when a classmate asked him, "Just exactly what does 'Somebody smells like tuna fish' mean?'" Gailard, choking with laughter, asked the boy if he had ever heard of "red-light seafood?" Those who hadn't gotten it before, got it then. *grin*

Hear the Mazeppa show closing with announcer Delmo Gillette, and more!



Read about GS' Mayfest poster painting in the Tulsa World, now reprinted on this site.
Read a GS cover story in Urban Tulsa's 4/26/2001 issue.
Read a review on this site of the Lost Tapes of Mazeppa, Volume 3.




If the Popeil Pocket Fisherman didn't suit your fancy,
then try the Ronco Bottle and Jar Cutter!

Isn't that amazing?



Say, let's take a moment to read about
Mr. Ron Popeil himself!



What show took over Mazeppa's time slot in 1973? MAINTAIN!

Back to Mazeppa page 2 Back to Mazeppa page 1 Back to main

Copyright © M. Ransom, 1999